Planning the Perfect Micro Wedding
The recently published guidelines in relation to weddings in Ireland has placed a sharp focus and attention on smaller or intimate weddings. Many couples have had plans suddenly changed with regards their guestlist numbers (currently Covid-19 related guidelines for weddings in Ireland are 50 people in attendance at a wedding venue (Level 2) and 25 guests for Level 3). Here, we discuss the idea of having an intimate wedding and our tips to achieve the wedding day of your dreams.

Drop your preconceived conceptions
Whether you dreamed of an intimate wedding from day 1 or had plans change due to Covid-19 restrictions, it's important to start out by shaking off any preconceived ideas with regards having a smaller or micro wedding. Firstly, planning an intimate wedding is not as uncommon as you may think – in fact, there has been huge growth in the number of smaller weddings since 2015. One thing we always highlight to every couple here at Lucan Spa Hotel is the fact that weddings are as unique as you are! Remember, a wedding is all about showcasing your love for another and saying "I do". How you showcase this and plan your day is entirely limitless.

Another perception to immediately remove from any train of thought is this: the size of your guest list doesn't mean anything else needs to be small! In fact, we encourage you to GO BIG! Go big on the dress, go big on the flowers, expand the entertainment options throughout the day – go big on everything if you want.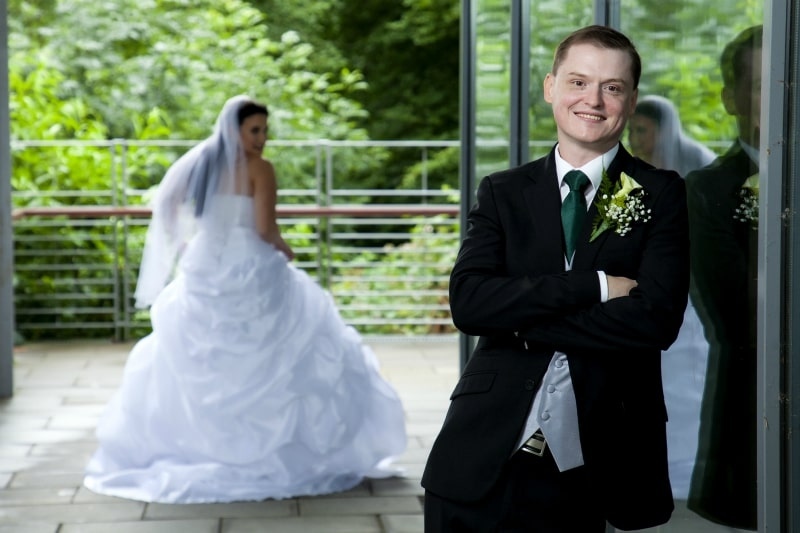 Guestlist
One of the most difficult parts of having a smaller wedding will be drafting up your guestlist, where suddenly the criteria for being invited is suddenly heightened. It's important to find your inner ruthlessness. Ultimately, ask yourself one question: "Can you imagine your big day without them"?

If you were originally planning a larger guest list and are worried about upsetting people when revising your guestlist downwards to suit current guidelines, don't be. Your friends and family will be totally understanding of your predicament given that we are living in such unique and unprecedented times.

Also focus on the advantages of having a smaller guestlist; you will be able to spend more time with loved ones throughout the day. Fewer guests will result in less stress, allowing you to create a more personable and relaxed day.

Freedom with budgets
A smaller guest list may allow you to spend more money on other aspects of your day, allowing you to put your budget towards more of your ideas and biggest priorities. Remember that cute VW Camper Van that you dreamed of hiring out for the day but was just outside your budget? Or the gorgeous oversized floral wedding centerpieces your florist originally proposed on initial consultation? With potentially less money going towards alcohol, catering and bridal party outfits, your wedding budget will be under less pressure to achieve your aspirations and ideas.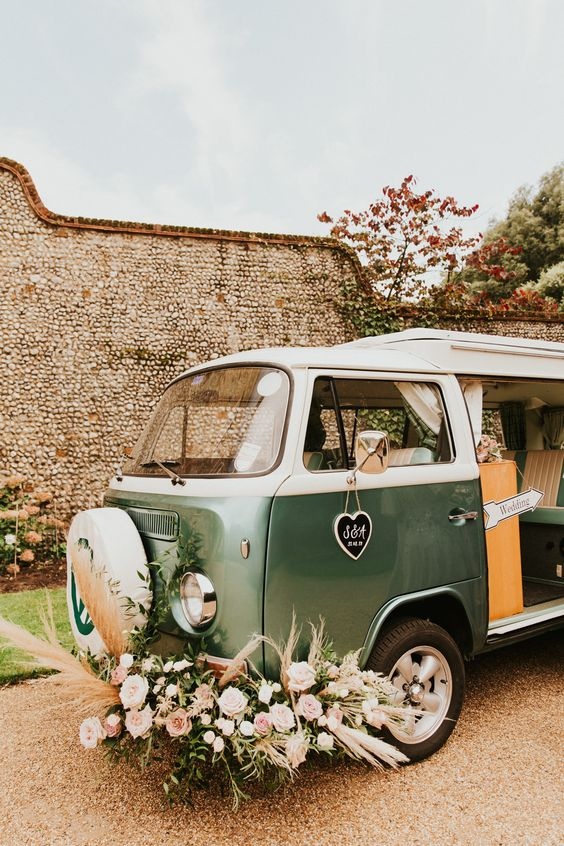 Pic: Darina Stoda Photography.
Ceremony plans
Having a smaller guestlist suddenly opens up a wave of more creative options for your wedding ceremony. Suddenly, spaces that were off-limits for larger crowds are available. This certainly applies if you are considering hosting your nuptials outdoors, where options include a secret garden, a woodland opening or a rustic old abbey ruin. You also have greater scope for choosing alternative ceremony layouts to allow for a more intimate and personal setting (for example, arranging seating in a circular layout rather than rows of chairs).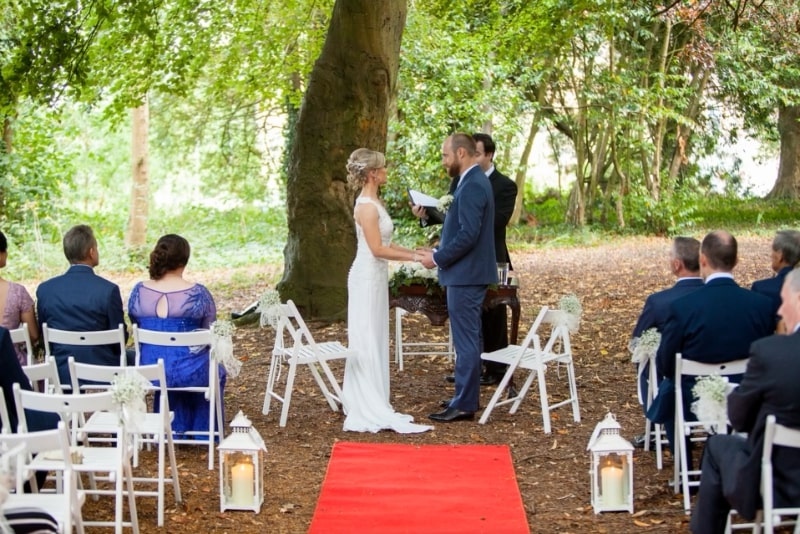 Bespoke meal options
One tip we recommend for couples celebrating a more intimate wedding is to focus on your catering choices. With smaller numbers, it's quite possible dishes that you felt may have been above your budget are now suddenly conceivable. You may not have been able to budget for fillet steak to all guests for 100+ people. But for guest numbers under 50? Perhaps… Also, from a wedding venue's point of view, smaller guest numbers also open up more possibilities and allow for more creativity with dishes and menus without compromising food service and time management. Talk to your wedding venue and go through the options you have with regards all catering, be it during pre-dinner drinks or the main meal itself.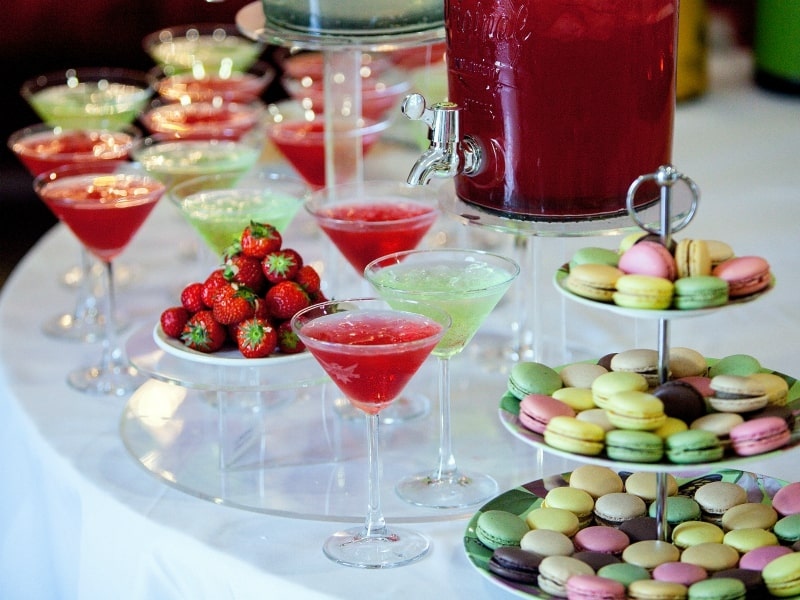 The importance of little touches
Smaller weddings feel much more personal due to the fact many of the guests will be family members or very close friends. This will allow you to add personal little touches across the day that will be memorable for guests. Ideas include personalizing wedding favours to each specific guest, leave a handwritten note on each guest's seat, incorporate your personalities in the day through chosen themes and décor options.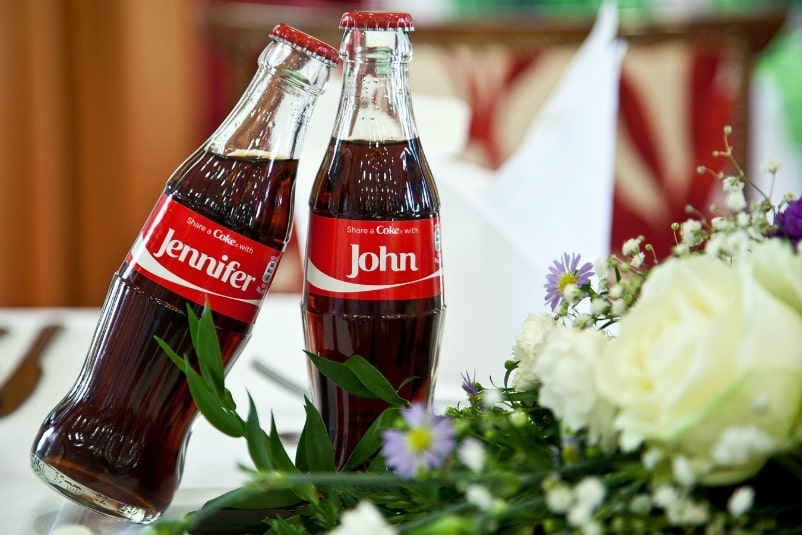 Atmosphere
One of the main worries couples have when hosting a smaller wedding is a "lack of atmosphere" on the day. Here, we recommend considering your guests and the people who will be in attendance. We all know some people could light up an empty room on their own. If your guests list enjoys a mix of these characters, you have nothing to worry about. However, other guest lists may include a majority of quiet, reserved characters. Here you may need some help. Look into pre-reception entertainment such as a caricaturist, a magician, an ice cream van or a lively band to help boost spirits right from the start of the day, while evening extras such as a photobooth, selfie mirror or post-meal comedian will help keep the party atmosphere alive.

Day 2 or Next Year
In the Covid-19 era, many couples are led down the "microwedding" route due to the guidelines in place. However, here at Lucan Spa Hotel, many of our couples are also planning a larger celebration as a one-year anniversary party, allowing a bigger event to include those people they may not have been able to invite on the main day itself. Intimate weddings, like all others, also offer the option to plan an event for "Day 2", be it a BBQ, a meal with guests or a casual evening event – this option may also allow for guests who couldn't make "Day 1" join in on the celebrations.
---
The Lucan Spa Hotel offers a wedding day of your dreams in Dublin no matter what your size and plans. For more details and to arrange your own private viewing, you can contact our wedding team by filling out the online form here.