Unique and Creative Wedding Guest Book Alternatives
The wedding guest book provides the happy couple with fond memories of those present that helped celebrate their special day. Guest books encourage guest interaction right on arrival to your wedding venue or after your wedding ceremony and can often be used to assist with a chosen theme or provide a gorgeous display in its own right. No longer limited to a decorative book or album, the term "guest book" now encompasses a wide range of ideas to use. Here, we list five of our favourite alternatives to the traditional wedding guest book for you to use for your special day.

DROP FRAMES
If you were asked an alternative to a traditional wedding guest book, chances are you would immediately think of a "drop frame". These look super cute and can even be personalised with your name and date.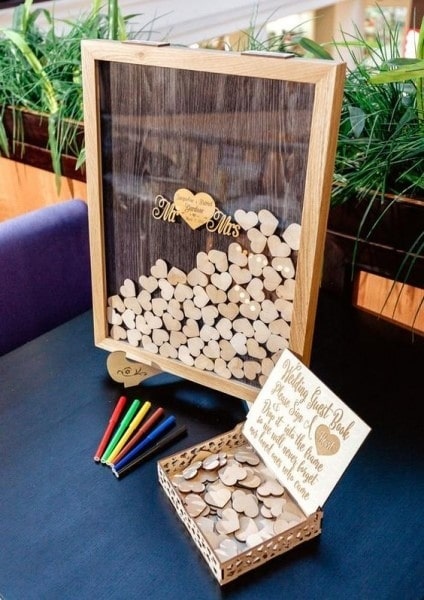 Source: Etsy.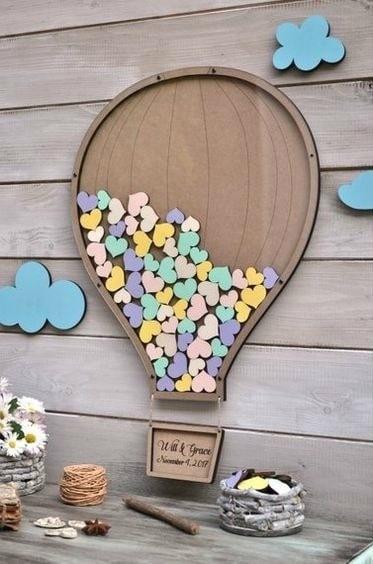 Source: Etsy.
POLAROID PHOTOS
Another popular option, these can be either stuck into a traditional guest book to enhance your guests' best wish messages, or placed within a frame or support for a more grandeur display.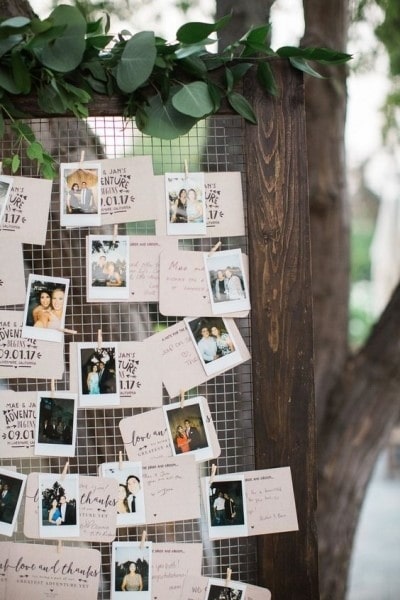 Source: Wedding Chicks.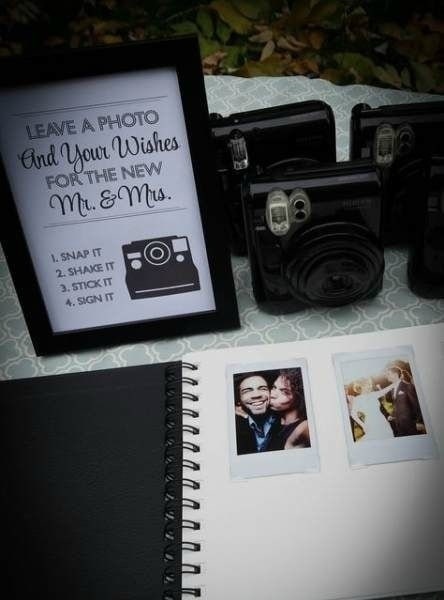 Source: Girl's Blog.
WALL MOUNTS
Another creative idea is choosing a canvas or personalised frame that guests can sign with the finished article to be mounted on your wall at home for the perfect wedding keepsake.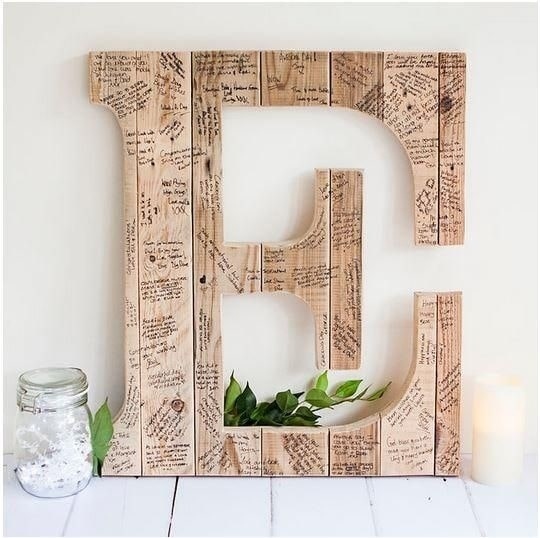 Source: Coach House Woodworks.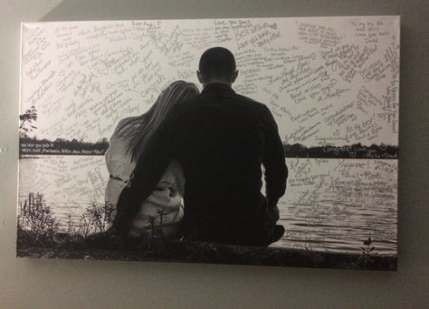 Source: Forever 21.
JIGSAW PIECES
Allow your guests to create unique building blocks or jigsaw pieces for the perfect final overall display when pieced together.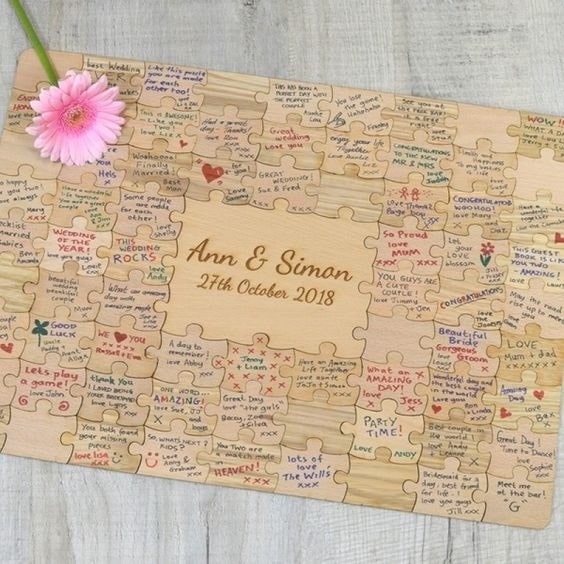 Source: Trip Beauty.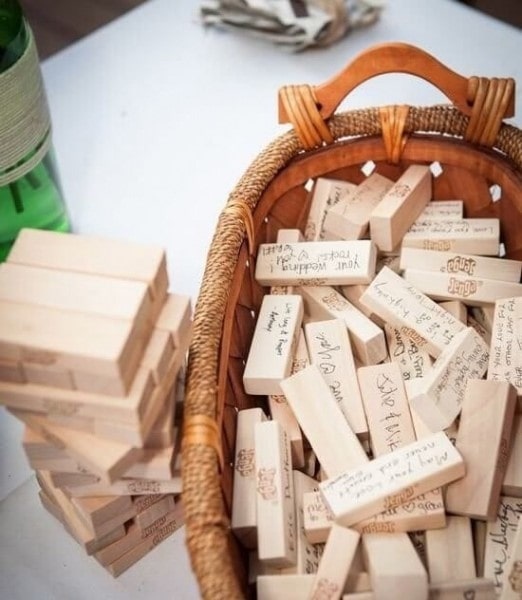 Source: Be On Track.
SENTIMENTAL ITEMS
Whether it's a guitar, vinyl record or globe, provide an item for guests to leave their mark and create a unique memory to keep on display at home.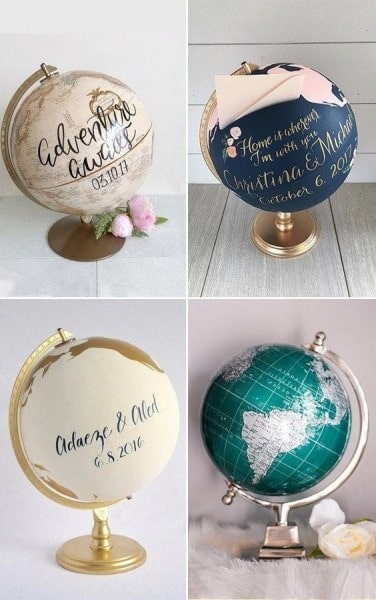 Source: Wedding Inspirationz.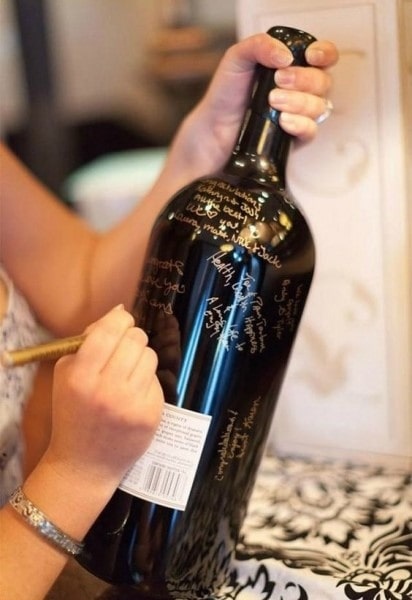 Source: Forever More Bling.
ADDITIONAL TIPS
Consider your guest numbers: no point choosing a wooden heart drop frame with space for 100 hearts when your guest numbers are 180 people.
Be visible: choose to position your guest book idea in a clear place at your wedding venue for your guests to spot and interact with.
Include instructions: make sure to leave displayed instructions on what your guests are supposed to do. Or better yet, ask your bridal party to kick things off for other guests to follow.
Provide lots of pens: include ample pens, markers, camera film, ink or whatever item guests are using to "sign" their name with. If signing space is limited for guests, try and provide sharp pens/markers that won't smudge easily and allow for legible writing.
Hungry for more? Check out our Pinterest Board here with lots more Wedding Guest Book ideas.