Christmas Wedding Inspiration
Christmas is arguably the most magical time of the year to celebrate your wedding. With everyone's' spirits high over this glorious period, the season also guarantees a special atmosphere among your wedding guests as you celebrate one of the best days of your life. Added this this, there are an endless list of options and considerations to make to help transform your wedding day into a winter wonderland.

Remember, if you're planning a Christmas Wedding for 2021 or 2022, now (at time of writing 17.12.2020) is a great chance to pick up some DIY décor options at a discounted price on the run up to Christmas Day this year (so long as you have somewhere safe for storage for the year!)

Colour Schemes are Snow Joke
Choosing a colour scheme for your wedding day is one of the first decisions to be made when planning your wedding, irrelevant of the season. That's because your chosen colour (or colours!) will have an influence on so many important decisions like bridesmaid dresses, floral arrangements, décor options at your wedding venue and invitations. Popular winter palates include burgundy, plum and gold. But don't be afraid to incorporate other tones such as silver, ice blue, emerald green or our favourite, deep purple. Why not add glitter or sequin through your dress or table runners to add a bit of sparkle?

TIP: match up your napkins with a chosen colour scheme to create flow and consistency across your table décor.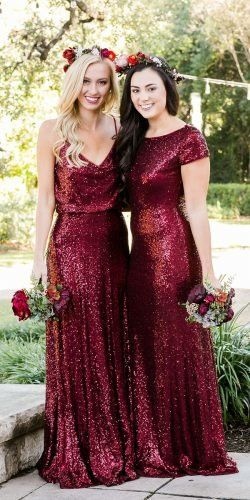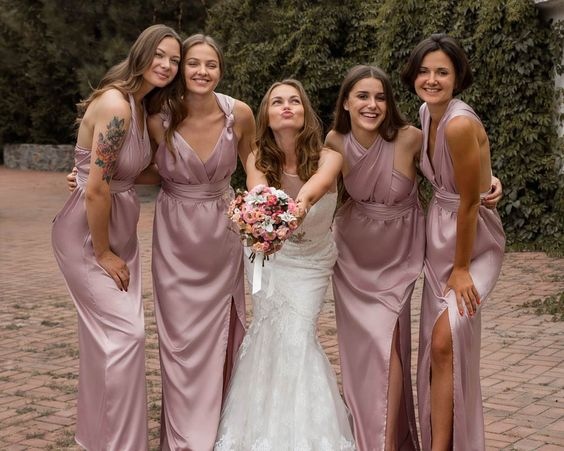 Spruce things up with your Wedding Stationary
Set the tone for your day by choosing Christmas-themed wedding invitations. Your invitations should represent the start of your wedding journey and give your guests a sneak heads up on what to expect for your wedding day. Choose a specific themed design, or simply tie red ribbon or include mistletoe or holly to achieve the desired results.

Stationary doesn't just end with your invites though. We're seen some gorgeous wedding signage over the years that help set the mood on arrival to your wedding venue and as always, we recommend continuing your wedding invitation design onto your wedding table plan and wedding menus.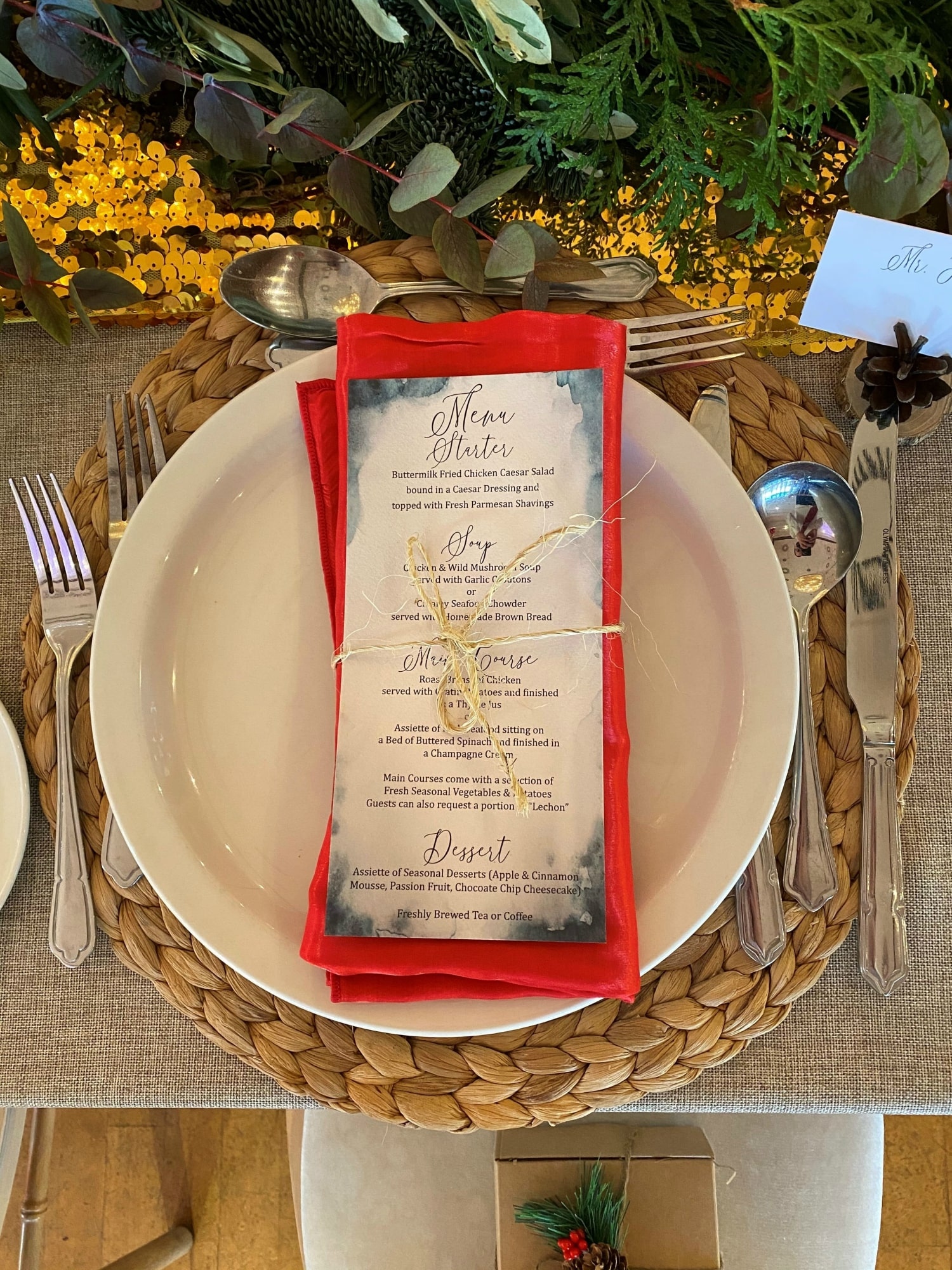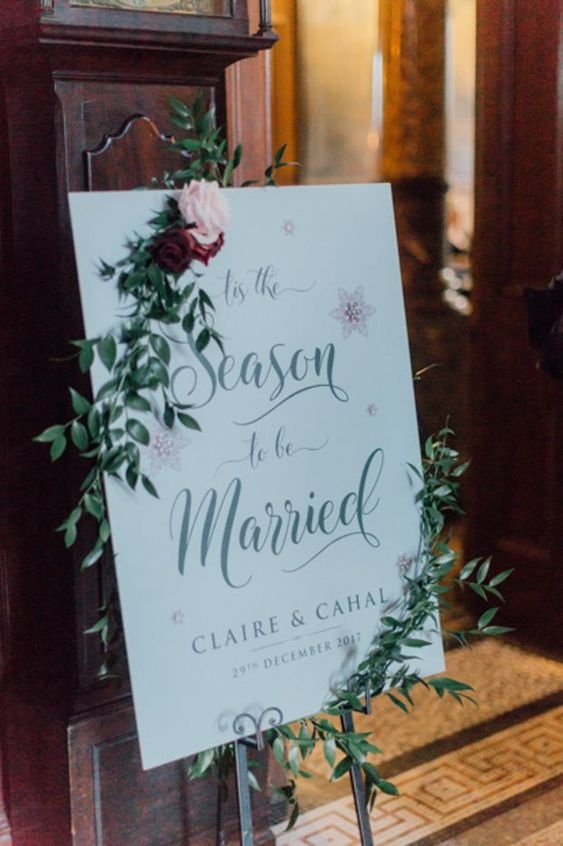 Baby, it's Cold Outside
Without pointing out the obvious, it's going to be cold, so a big tip is to invest in some winter accessories to keep you, your wedding party and guests warm. Long sleeved wedding dresses are hugely popular during this time of the year, as are winter shawls or bridal jackets. Not only are these practical, their inclusion in outdoor photos can add something trendy and on-theme for your photo album.

Don't forget, your guests may feel the cold too when outside! Include some cosy blankets along the outdoor seating for those who like to pop outside for some quick fresh air.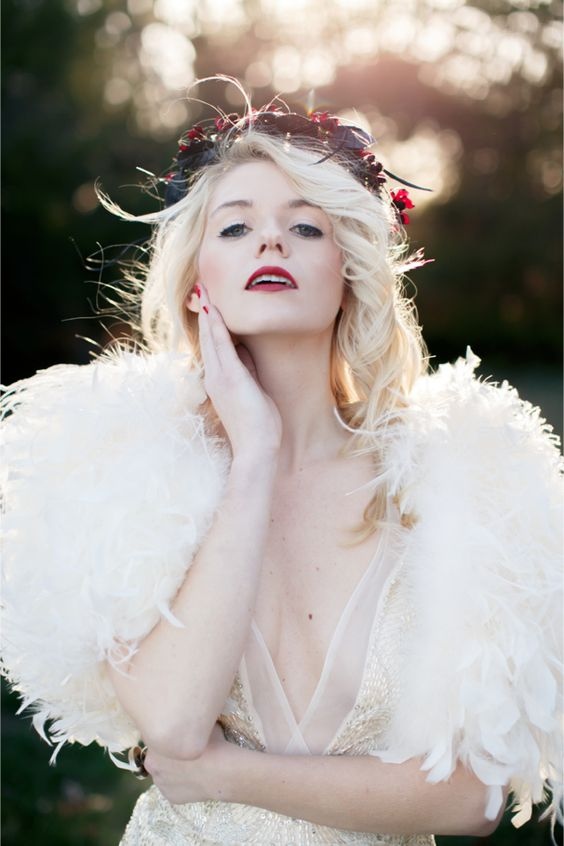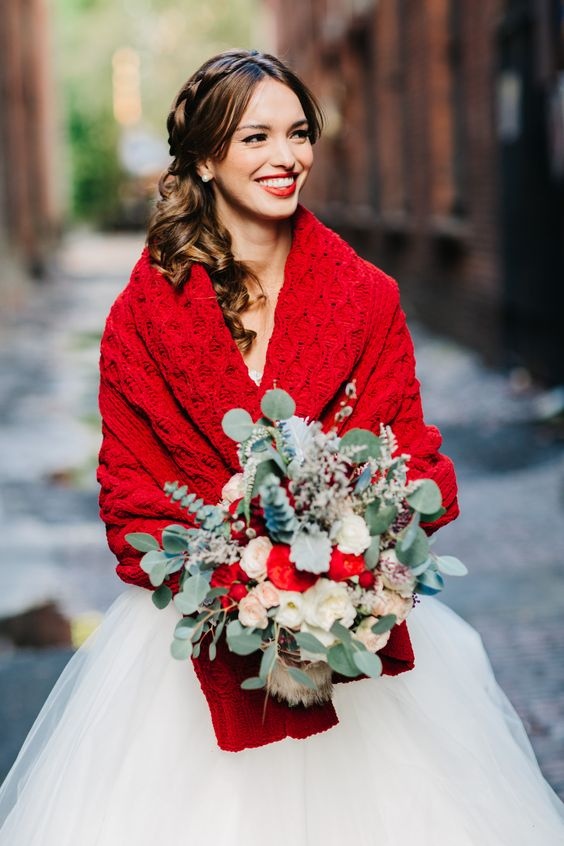 These Decorations are Tree-mendous!
Check with your wedding venue coordinator on how the venue decorate for Christmas, with particular attention to be paid to Christmas trees, fireplace decorations and outdoor lighting. Once this is confirmed, you can then consider adding additional items to achieve your desired look.

A huge part of décor is your chosen table centrepieces. The list of ideas here is endless, from tall candles (see more below) to dried fruits, cones and berries, there are a number of ways to perfect the look. As we mentioned below, centrepieces can be enhanced through coloured napkins or sequined table runners. Oh, and don't forget the Christmas Crackers!

TIP: if you have a chosen colour scheme, check in with your venue to see if this can be incorporated with their own decorations. Simple things like using suitable coloured baubles for the Christmas tree can go a long way to perfecting the look.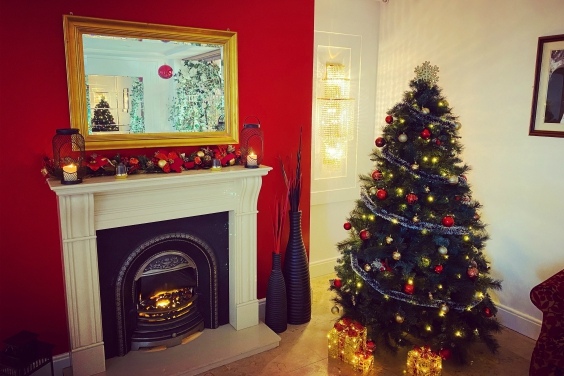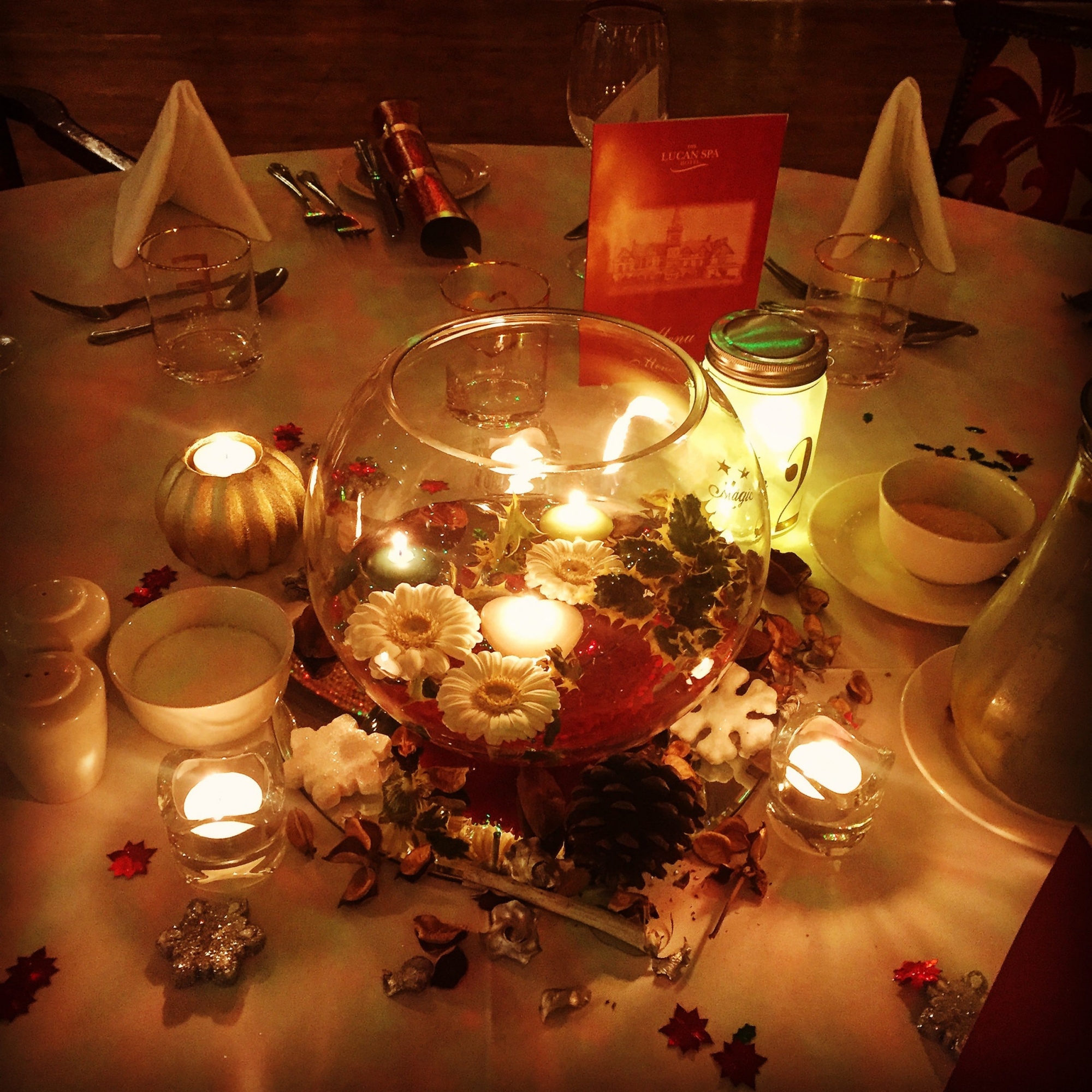 Don't Fir-get the Sense of Smell
Festive decorations and table centrepieces don't just have to be visually appealing. Stir the senses with a full immersive experience from a festive scent. The easiest way to create this is through scented candles (Yankee do some amazing options during December) or through plug-ins or diffusers should candles not be an option.

As mentioned above, the added benefit of dried fruits and festive foliage such as holly, pine branches, eucalyptus, ivy and mistletoe (for the singles table!) is the incredible smells they create once you step into the room.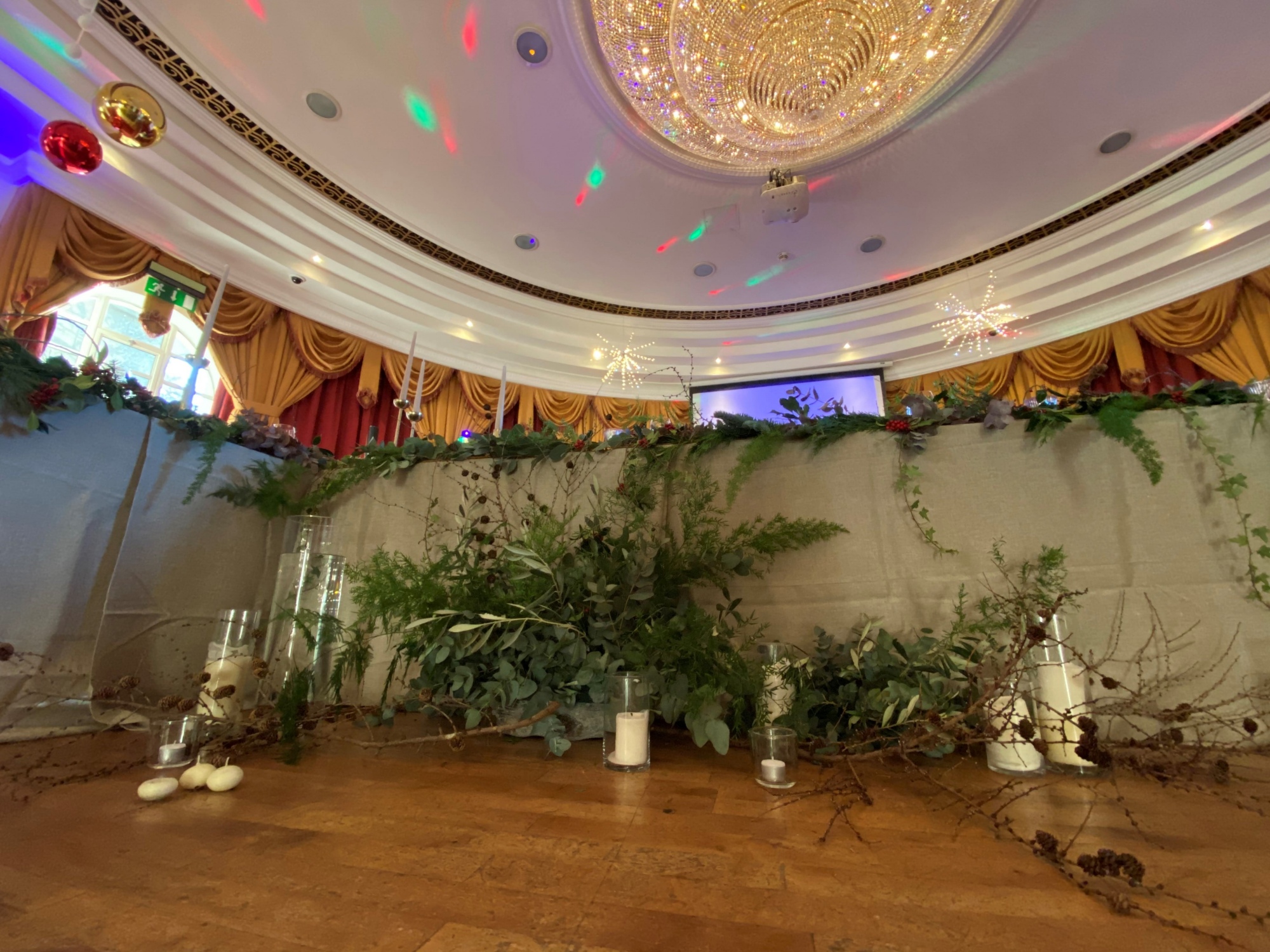 Deer to Dream with Romantic Lighting
Lighting can help transform a setting and enhance a mood like nothing else. Additional items such as lanterns and candles, especially when supplemented with rustic logs or sprigs of fir can offer the perfect mood. Table centrepieces that incorporate candles, such as hurricane vases or fishbowl vases are much more popular during winter weddings when the nights are longer. Fairy lights help add a magical feeling and are the perfect complement to your Christmas Tree lights.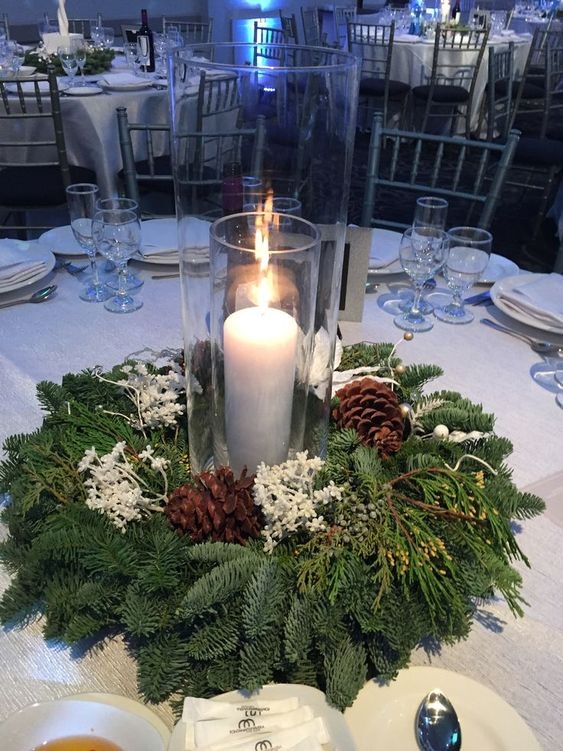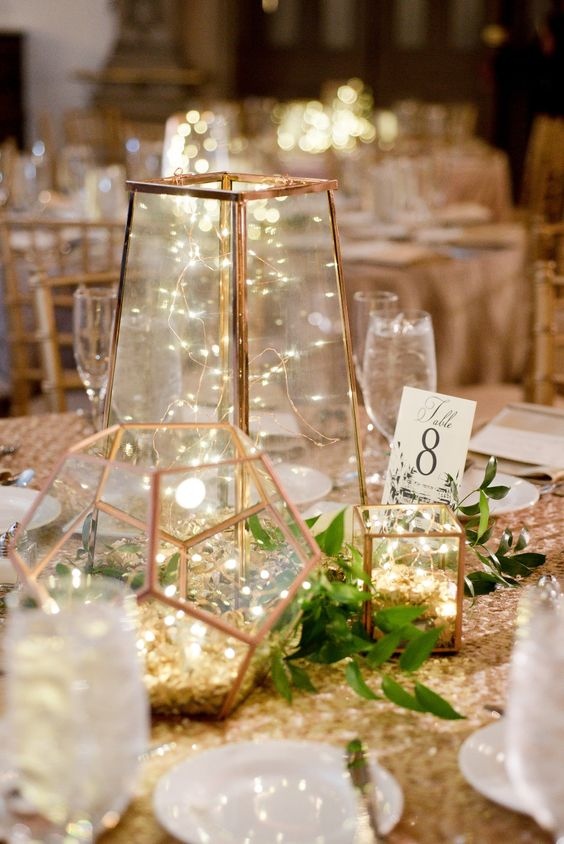 The Season of Giving
Personalise your chosen wedding favours for guests through the use of Christmas-inspired gifts! You could choose personalised baubles (which would also double up as a place card setting!), festive scented candles or even a very Christmas-appropriate candy cane too.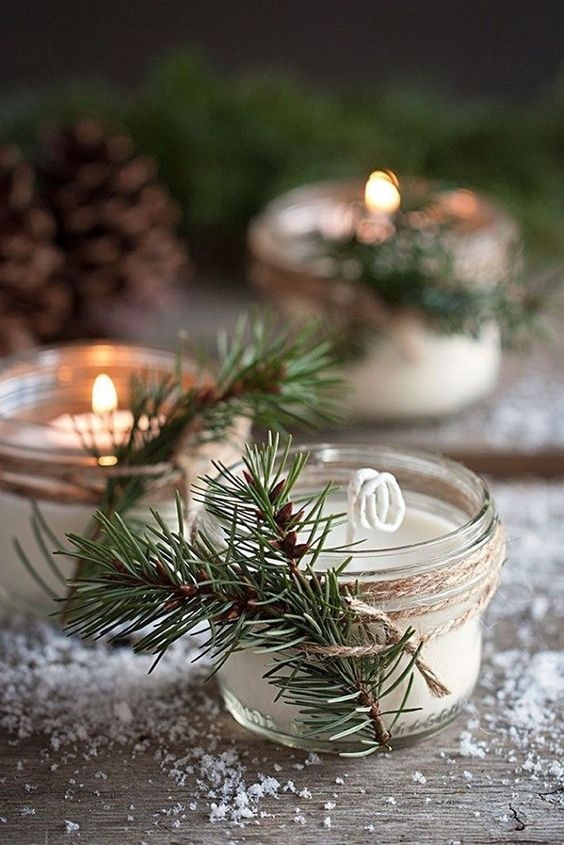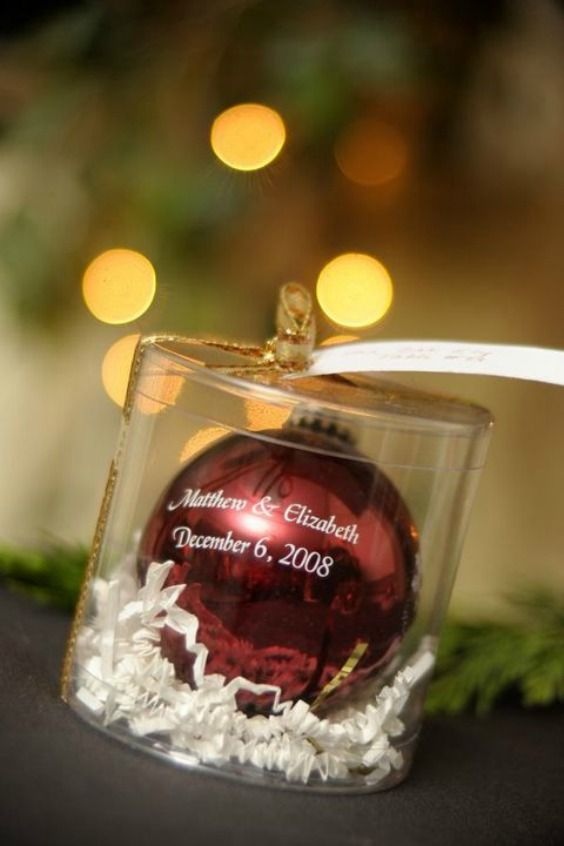 It's the Most Wonderful Time for a Beer
There are so many options you can choose when it comes to food and drinks during a Christmas Wedding. Firstly, why not great your guests with nibbles of mince pies, mulled wine and hot chocolates rather than more standard canapes. Or even go all out with s'mores! Chat to your wedding venue and see if you can have a festive cocktail menu available at the bar throughout the day and night. Or supplement your festive dessert with gingerbread men or Christmas Pudding options.

Another very popular idea over the last few years has been setting up post-dinner "pop-up stations". These can range in offerings, from the already mentioned hot chocolate station to others such as hot whiskey stations, cocktail stations, festive shot stations or Christmas themed doughnut stations. Have a chat to your venue if such options are available, as these can help fill the time between after your reception meal to your band or music kicking off!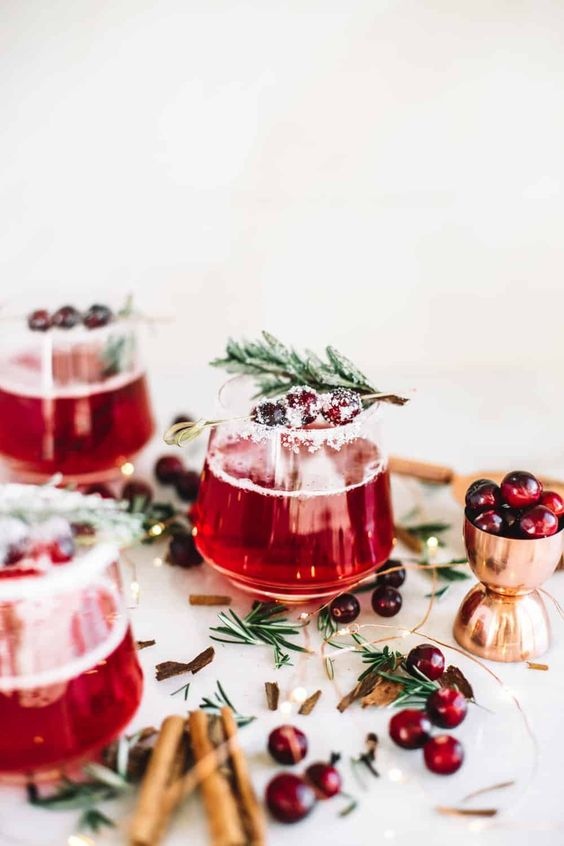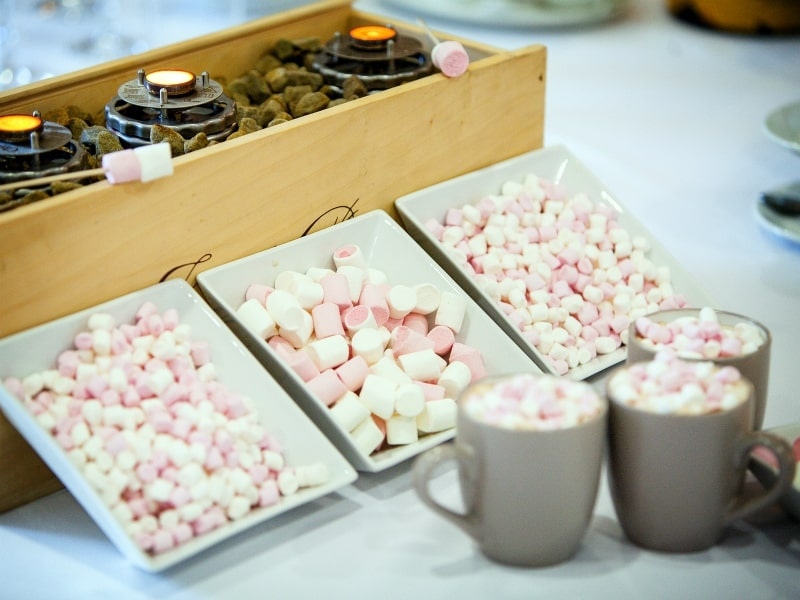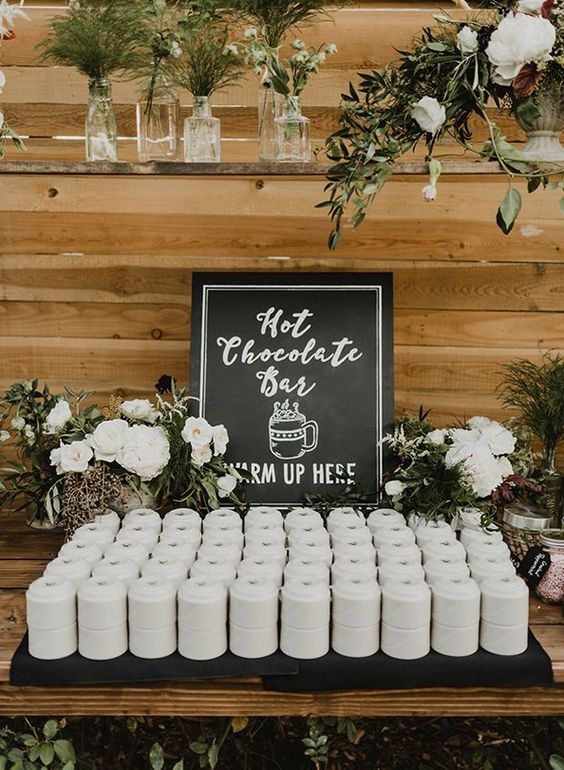 Entertainment that will sleigh!
Speaking of entertainment, why not incorporate Christmas Carols into your day! Whether included in your wedding ceremony or on arrival to your wedding venue for guests, the addition of festive hymns and carols will certainly go down a treat for your guests. Another option a couple provided last year here at Lucan Spa Hotel was the inclusion of a Gospel Choir for some post-dinner entertainment. Or if you're really brave, having a surprise visit from Santa Claus himself would be an epic way of adding extra fun and laughs to the night!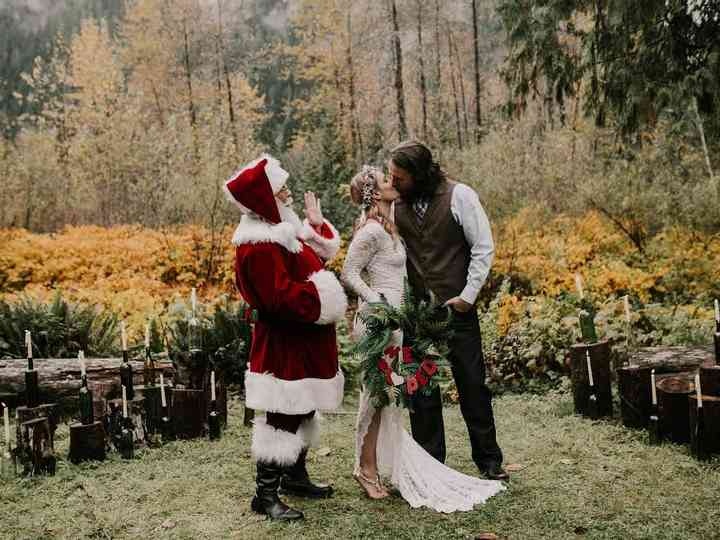 Hungry for more? Check out our Pinterest Board here with lots more Christmas Wedding Ideas and Inspiration
---
Lucan Spa Hotel offers a wedding day of your dreams in Dublin no matter what your size and plans. For more details and to arrange your own private viewing, you can contact our wedding team by filling out the online form here.