Planning your Wedding Timeline
One of the most popular requests we get asked by our couples here at Lucan Spa Hotel is to provide a typical timeline for the wedding day with regards the timing of key events throughout. While it's possible to produce a rough sketch of events and average times, the truth is there are so many variables to consider. Ultimately, the timing schedule will be determined by the wishes and desires of each couple and their preferences, with added input from crucial suppliers such as hair & make up, photographers and wedding solemnisers.

As with everything, a little bit of planning and coordination goes a long way. If you've ever attended a wedding as a guest and experienced time delays during various periods of the day, you'll know the importance of considering all factors to ensure seamless flow for you and your guests. A drafted timeline will also help you prioritise the moments of the day important to you both in a relaxed and unobtrusive way.

Here, we list some of the considerations and factors to mull over when designing up your own timeline.

EXTRA TIP: we always recommend to decide on a ceremony start time and then work in everything else as you see fit. Everything will flow from the starting time of your ceremony (be it at your venue or off location e.g. church ceremony).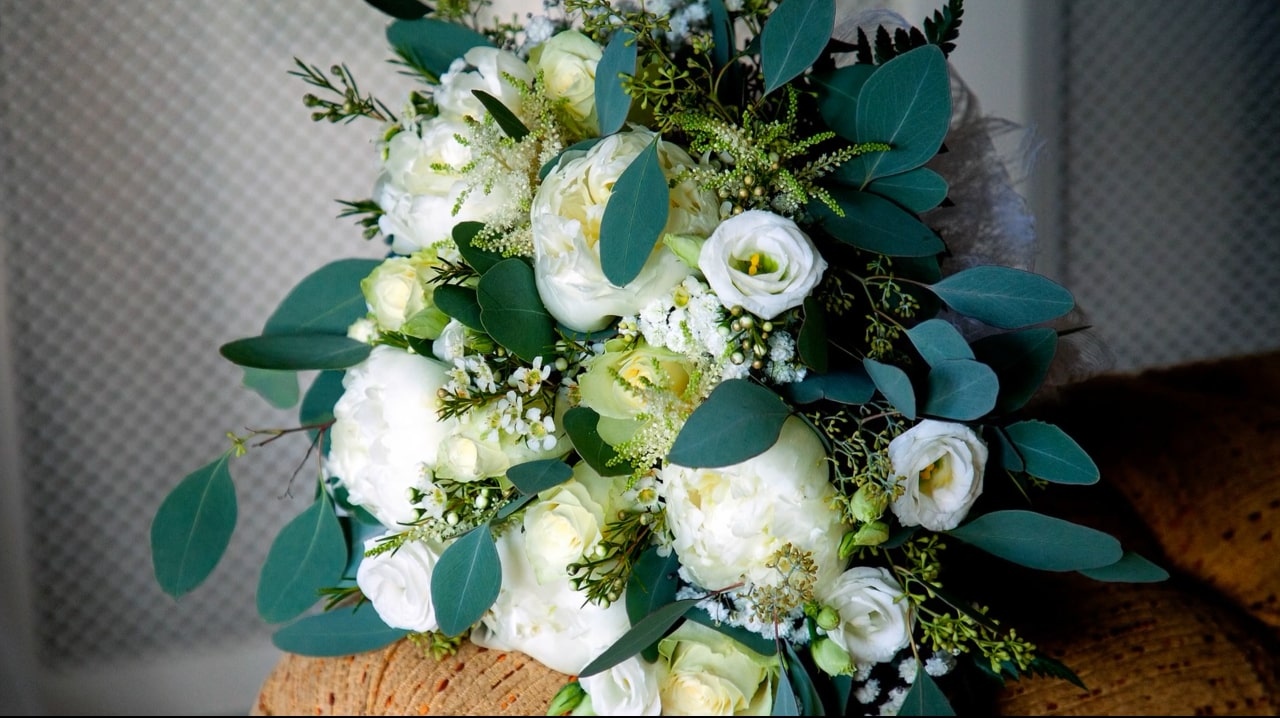 Pic: Trendphotography.ie
Bridal Preparation
It is so important to plan out the morning of your wedding to avoid the any stress and worry. Where ceremonies are held here at the hotel, more and more brides (and grooms!) are staying overnight at the hotel for the night before and getting ready here to avoid travelling times. Chat to your hairstylist and make up artist for advice on timing and requirements based on the size of your bridal party. Perhaps for larger groups they may need the assistance of a second person or team. Make sure to allocate time for your bridal prep photos with your photographer, focusing on each of your girls (or guys!) as well as detailed shots. Again, you may also want to have photos with your partner getting ready, so factor this in with regards travelling time between different locations. Lastly, you'll need something to eat, so plan a late morning snack to keep you going until mealtime.

EXTRA TIP: When drafting up a timeline for bridal prep, always include a "buffer period" to account for unexpected events (e.g. someone running late).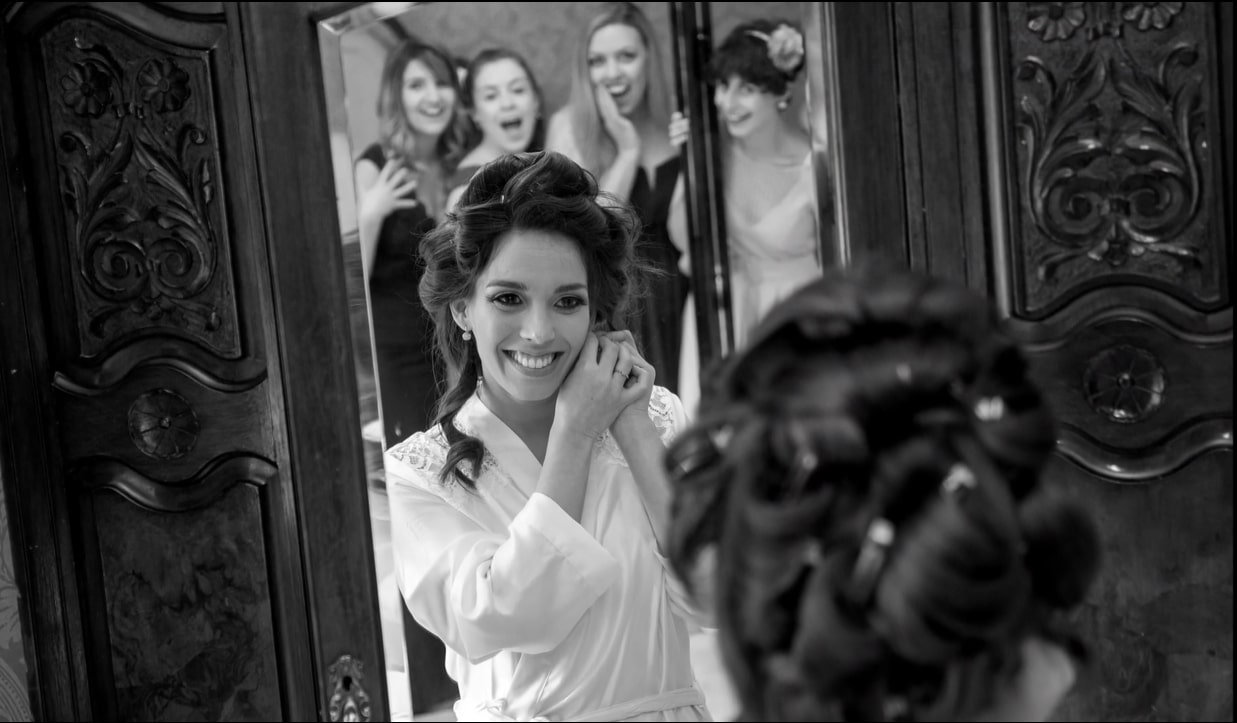 Pic: Trendphotography.ie
Wedding Ceremony
As we mentioned above, choosing a time for your wedding ceremony is probably THE starting point of creating a timeline. Why? Well, picking an early ceremony time means an early rise on the morning of your wedding for bridal prep and will also likely mean guests will be sitting for the reception meal earlier too. That being said, pick a time that suits you both comfortably. Is your ceremony a church wedding or held at your venue or hotel? Do your guests have to travel far to each venue? Is your wedding a summer or winter wedding (winter weddings tend to have an earlier starting time to ensure enough daylight for photos after)? Consult with your wedding registrar, priest or solemniser on how long the ceremony will be (vast range depending on the type of ceremony you are having). As a bride, are you going to be fashionably late, or arrive on time?

EXTRA TIP: try and factor in the check-in time for accommodation. Guests will appreciate the ability to check into their rooms to freshen up before arriving for your ceremony.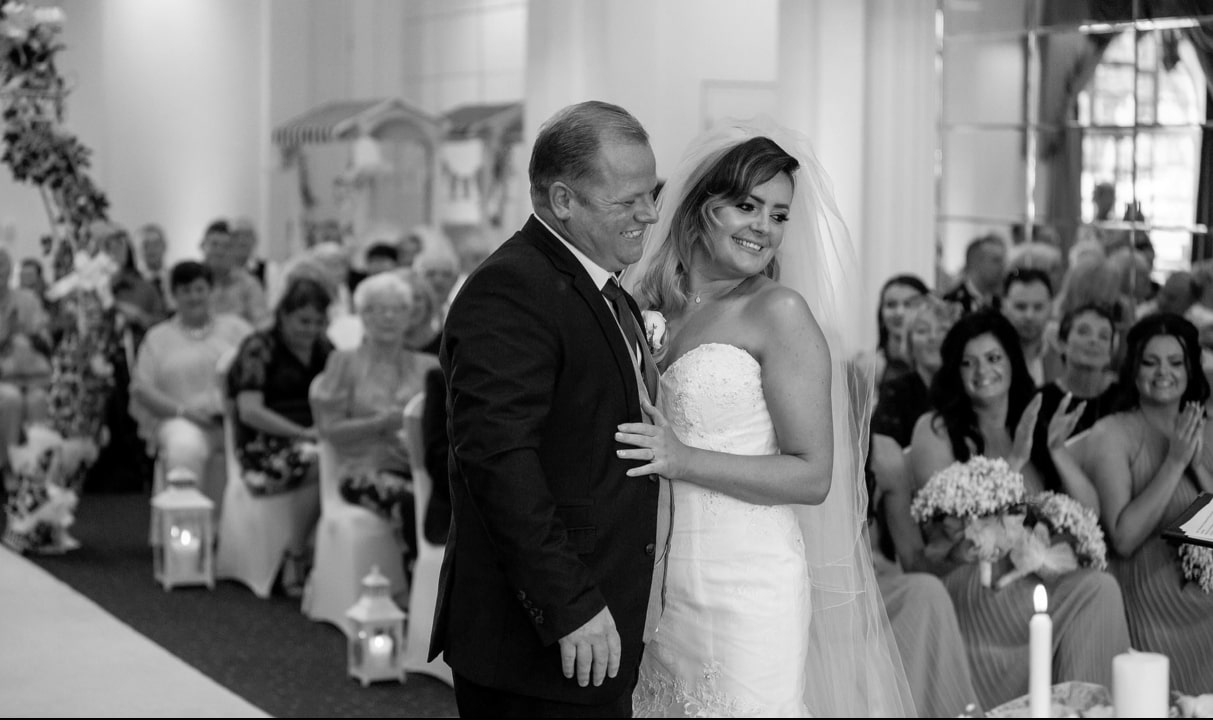 Pic: Trendphotography.ie
Pre-dinner reception
The amount of time you dedicate to pre-dinner drinks or a welcome reception is determined by a number of factors. Chief among these is the amount of time you wish to dedicate for photos. Speak to your photographer and outline your own ideas and consider which photo ops are important to you beforehand so you can prioritise them on the day. If lots of photos with your extended bridal party are your thing, consider the extra time needed to round them all up at the relevant points (there is always one who likes to stray away…!!) If you are arranging pre-dinner entertainment such as a musician or a caricaturist, you may extend this time needed for him/her to liven up the party! Also, you may wish to ensure there is enough time after photos for you to mingle with your guests before being called for dinner. Typically, we advise couples to assign a window of 1.5 – 2 hours between the end of your ceremony (or guests anticipated arrival) to calling guests in for the reception meal.

EXTRA TIP: Maybe allocate a few minutes for you and your partner to slip away and spend time together away from everyone to take it all in!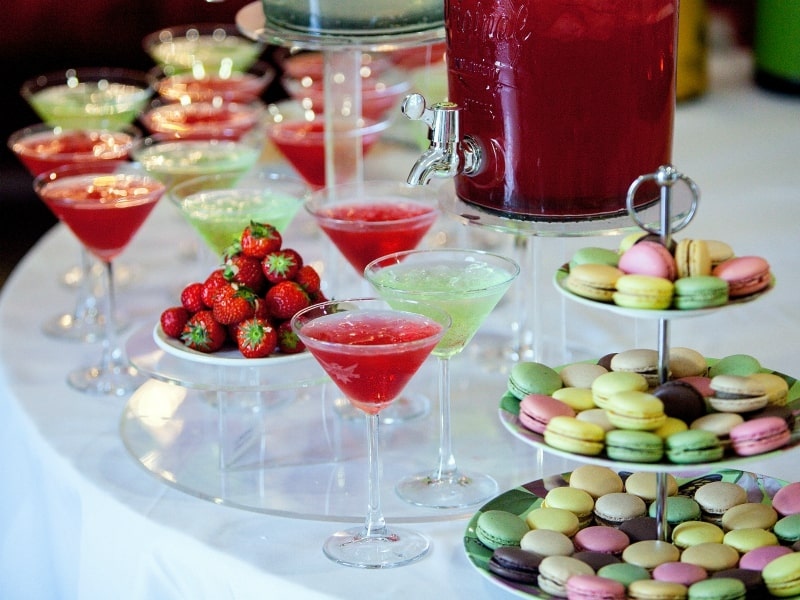 Pic: Trendphotography
Reception Meal
The length in time in which your wedding reception meal will be served depends on a number of factors, including number of courses, service style (buffet or table service), number of guests etc. You also have the time it takes for guests to take their seats, have their orders taken and potentially have drinks served (i.e. if you are having speeches before your meal). Speaking of speeches, try and estimate the time needed for these as well as cutting your cake.

Typically speaking, for a wedding of 100 guests, the service time for a five-course meal is 1 hour 45 minutes from start to finish. However, delays can happen. For example, it is etiquette not to begin service of the next course until all guests are seated (or at least all members of the top table or bridal table are seated). This may cause delays where guests vacate their seats (e.g. smoking breaks).

Entertainment
After your meal, you would typically have a period of some type of turnaround to prepare the room for your evening entertainment. Checking the set-up time of your band or DJ is crucial, as set up times can be considerable depending on the type of act chosen. Also, check with your band/DJ on playing times and if they take a break at any stage. Matching up a possible break with the serving of your evening catering might be something you wish to do. Lastly, the cut off point for music to end is also an important factor to consider and should be communicated to your entertainment provider to ensure this fits in with their provided services.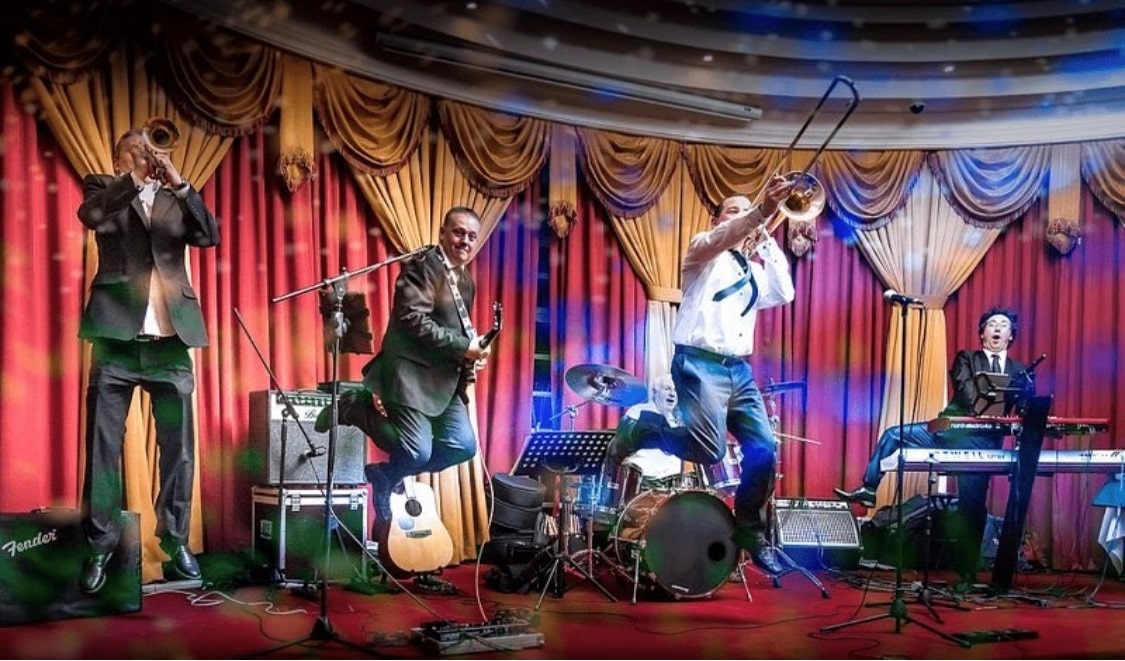 Pic: WiseGuys Wedding Band
Sample Wedding Timeline
Below, we've included a sample wedding timeline whereby the couple in question choose a ceremony time for 3.00pm.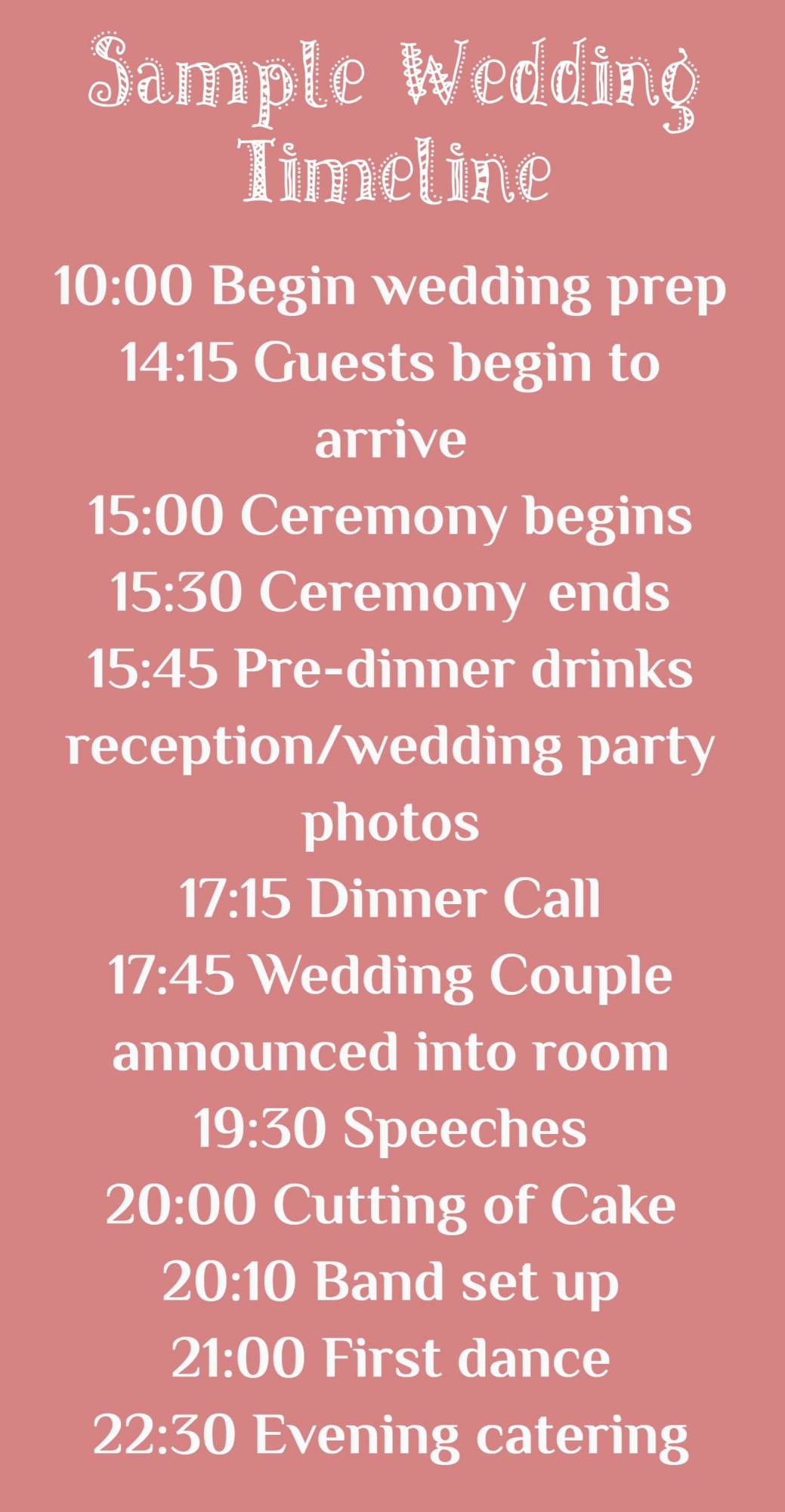 ---
Lucan Spa Hotel offers a wedding day of your dreams in Dublin no matter what your size and plans. For more details and to arrange your own private viewing, you can contact our wedding team by filling out an online form here.