Little Touches that make a Big Impression
So, you've booked your wedding venue and now your thoughts turn to wedding décor and ideas. No doubt you'll be inundated with recommendations, while researching through websites such as Pinterest can almost bring as many headaches with the list of endless ideas and options available to you with regards wedding decorations.

In saying all of the above, chances are you booked your venue because you like it for what it is! In such a case, there is no need to overdo the décor in such a way that would drastically change the appearance of your chosen venue.

Many of our couples here at Lucan Spa Hotel comment that they want to avoid the feeling of "too much" that will take away from the already stunning appeal of our Boyne Suite. With this in mind, we've listed below a few of our favourite small wedding décor ideas that help enhance your wedding venue.

Wedding Signs
Signage is one area in which you can be as creative and as unique as possible. Whether it's cute little arrow signs to help your guests find their way around easily, or instructive signage for a wedding hashtag or an order of events, signage can both be practical and act as beautiful decorations dotted around your wedding venue.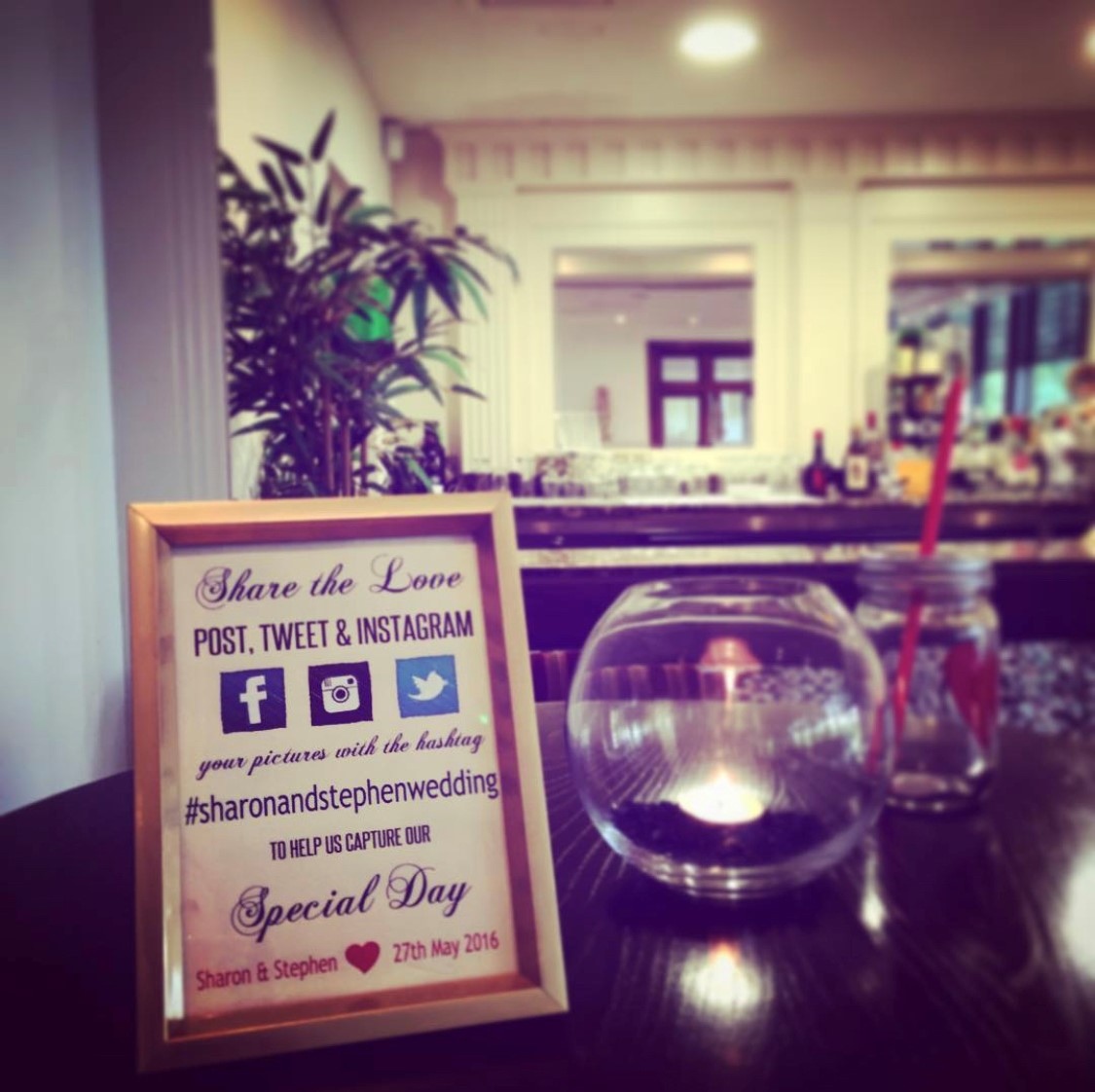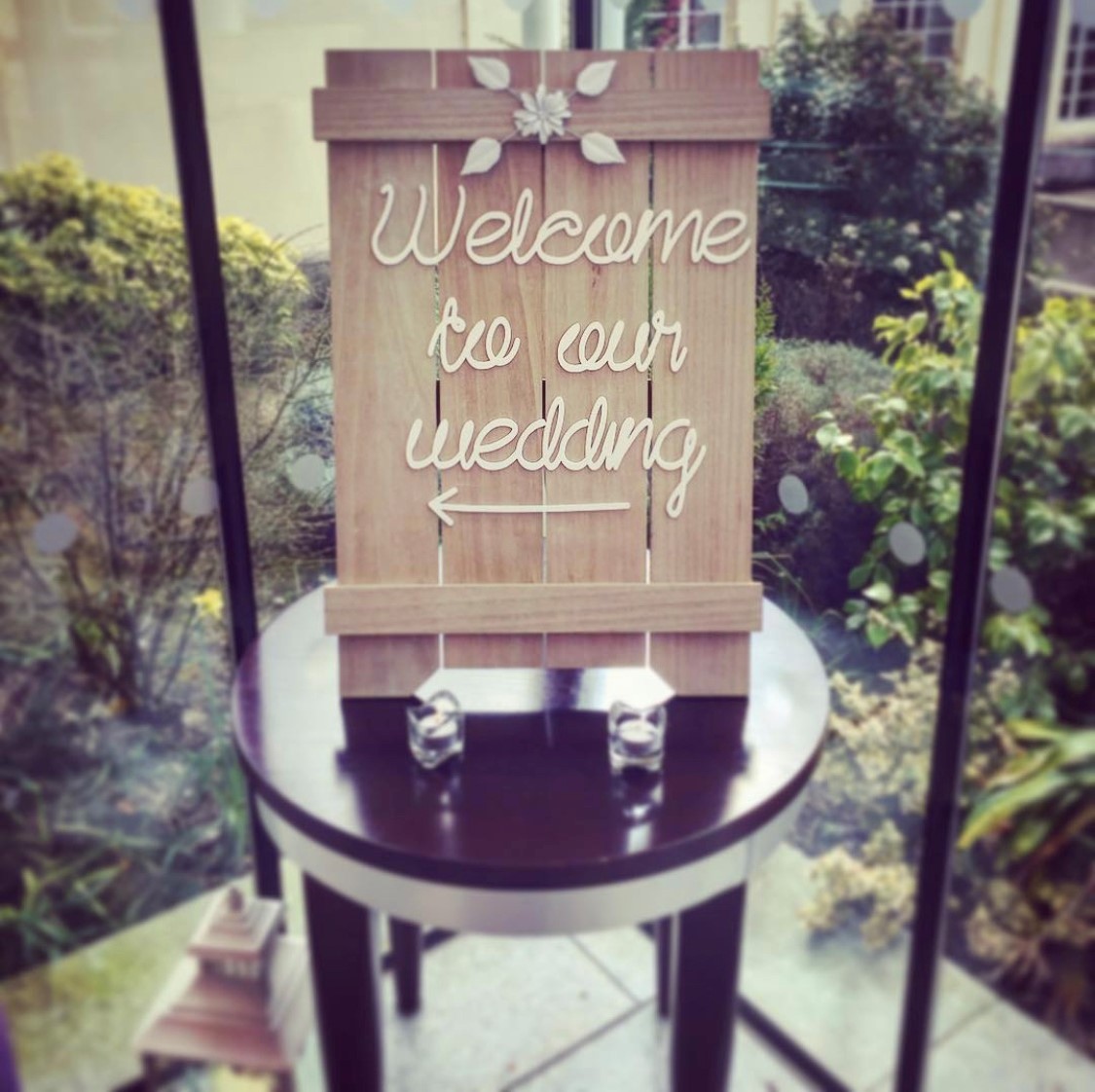 Pics: Lucan Spa Hotel.
Personalised Menus
It's no secret that we love special wedding details here at Lucan Spa Hotel. And what better way to help augment a chosen wedding theme or emphasise a colour scheme than to design up your own personalised table menus. The more creative, the better – menus don't even have to be printed on paper!

Wedding Table Plan/Table Name Cards
Speaking of creativity, one of our complimentary gifts to all our brides and grooms is our personalised wedding table plans. These are perfect if you have a certain theme in mind, such as Disney, movies or sport! Best yet, we even help match up the chosen design to your table name cards! For ideas on table plans, visit our dedicated Facebook album here.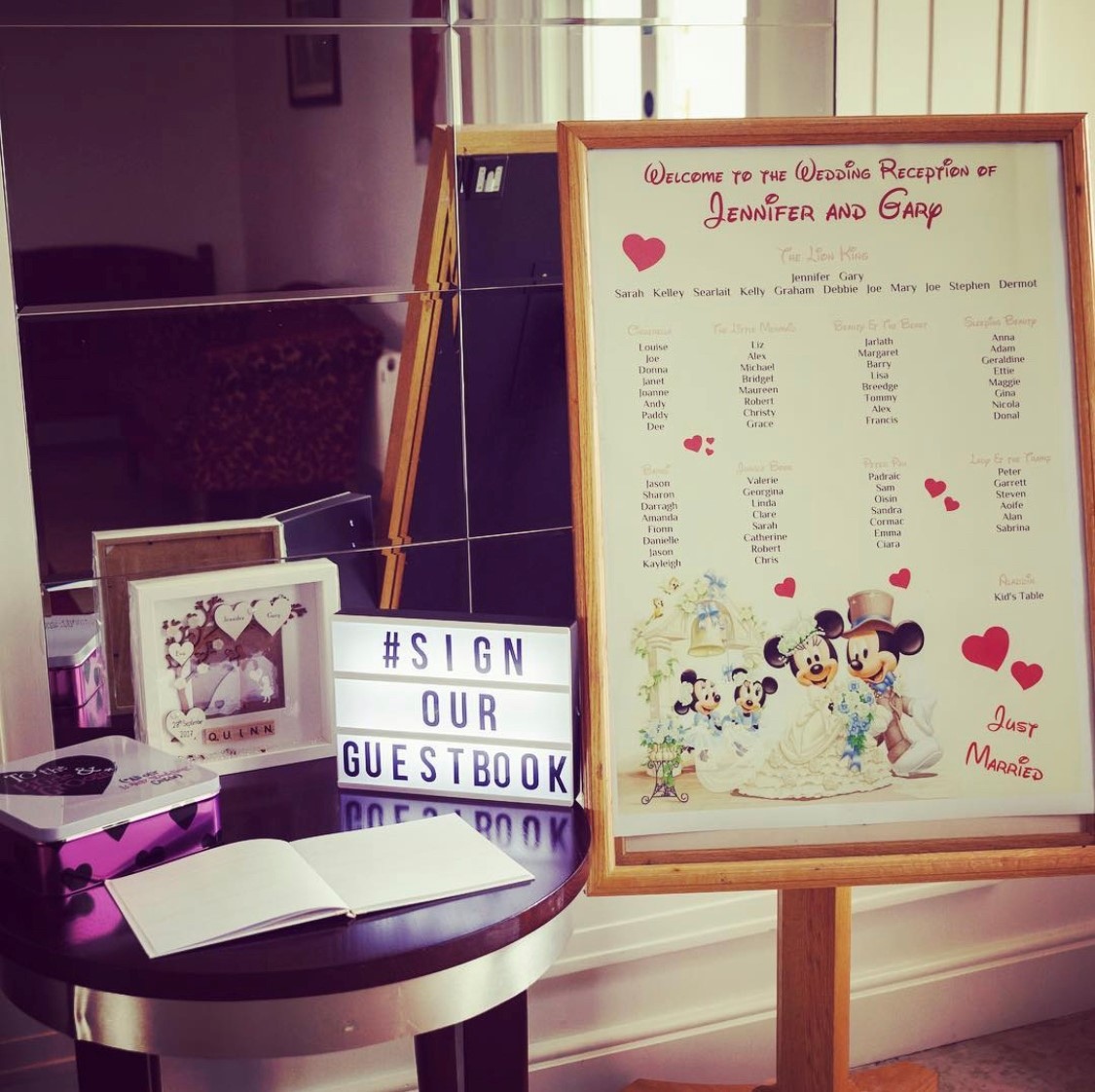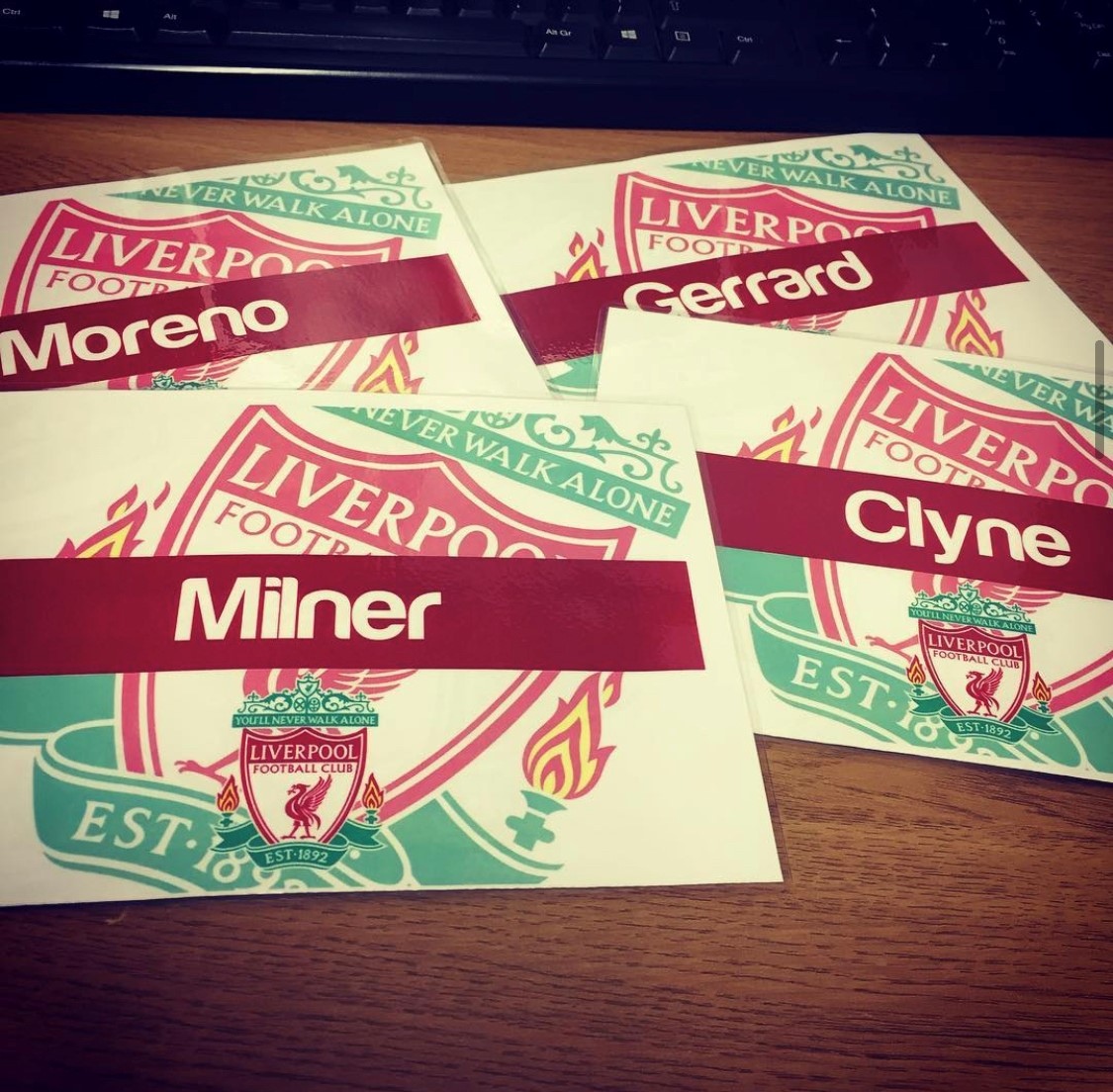 Pic: Lucan Spa Hotel.
Paper Lanterns
We absolutely LOVE paper lanterns! This super cute idea looks best in pastel colours and can be hung throughout your venue in areas such as balconies, entrance hallways or even in your main wedding banqueting area.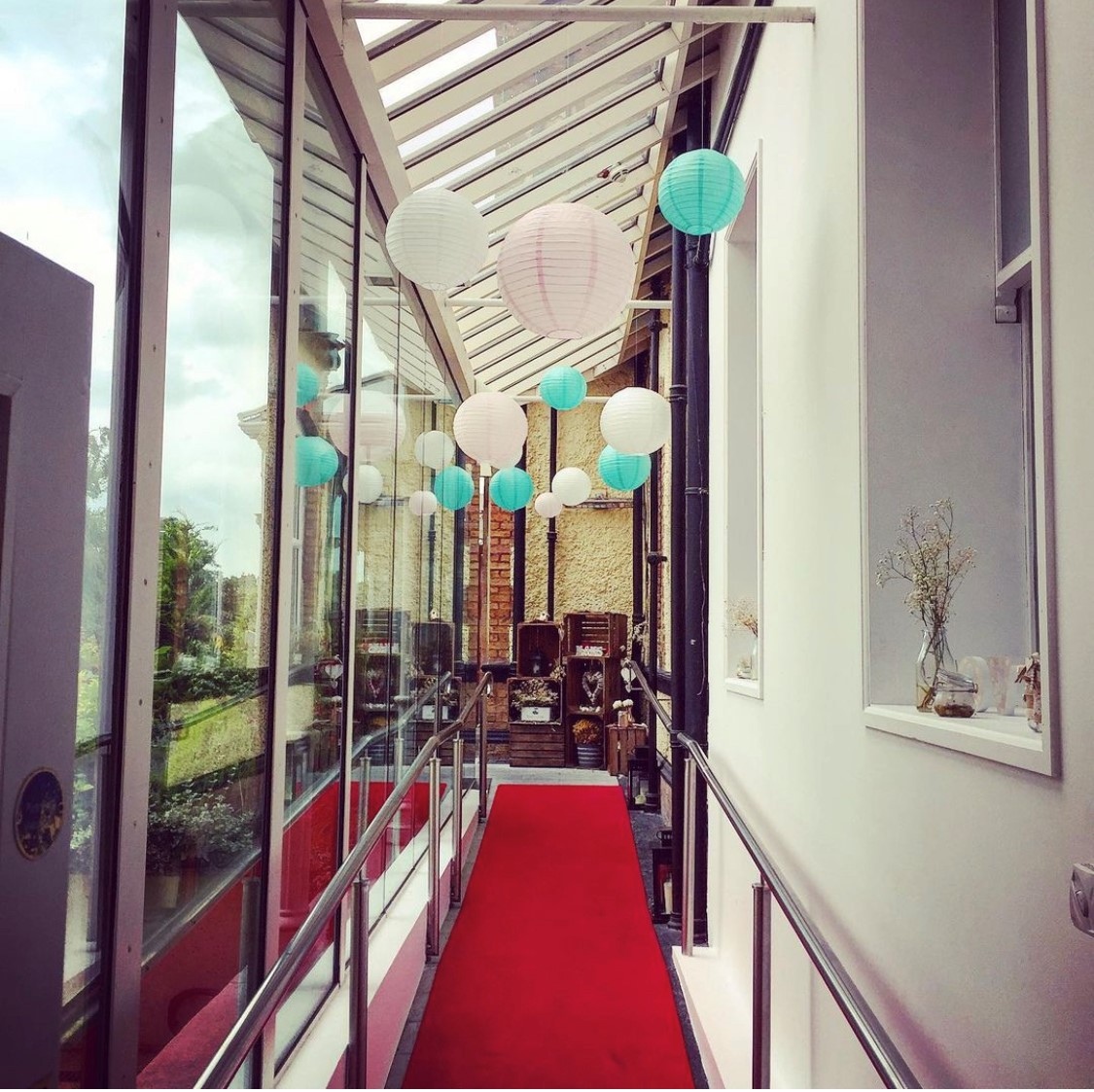 Pic: Lucan Spa Hotel.
Balloons
An alternative to paper lanterns, balloons have been popular for decades. Helping to add fun, colour and child-like wonderment when used in the right way, balloons can help transform your wedding celebrations, enhance any wedding venue décor and help build on a desirable atmosphere for your wedding day. Check out our previous wedding blog post on balloons here.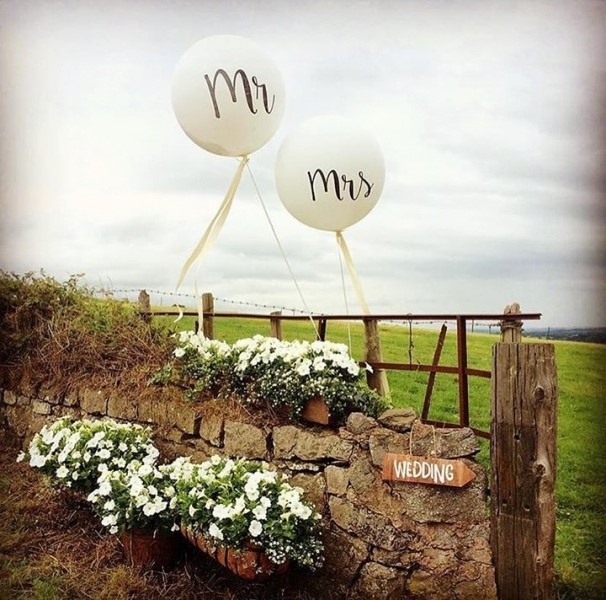 Pic: Mon Cheri Bridals.
Table Centrepieces
Probably one of the most obvious areas of where venue décor will be needed is in your table centrepieces. In most cases, your wedding venue will provide options, but you can also choose to source your own or even do down the DIY route.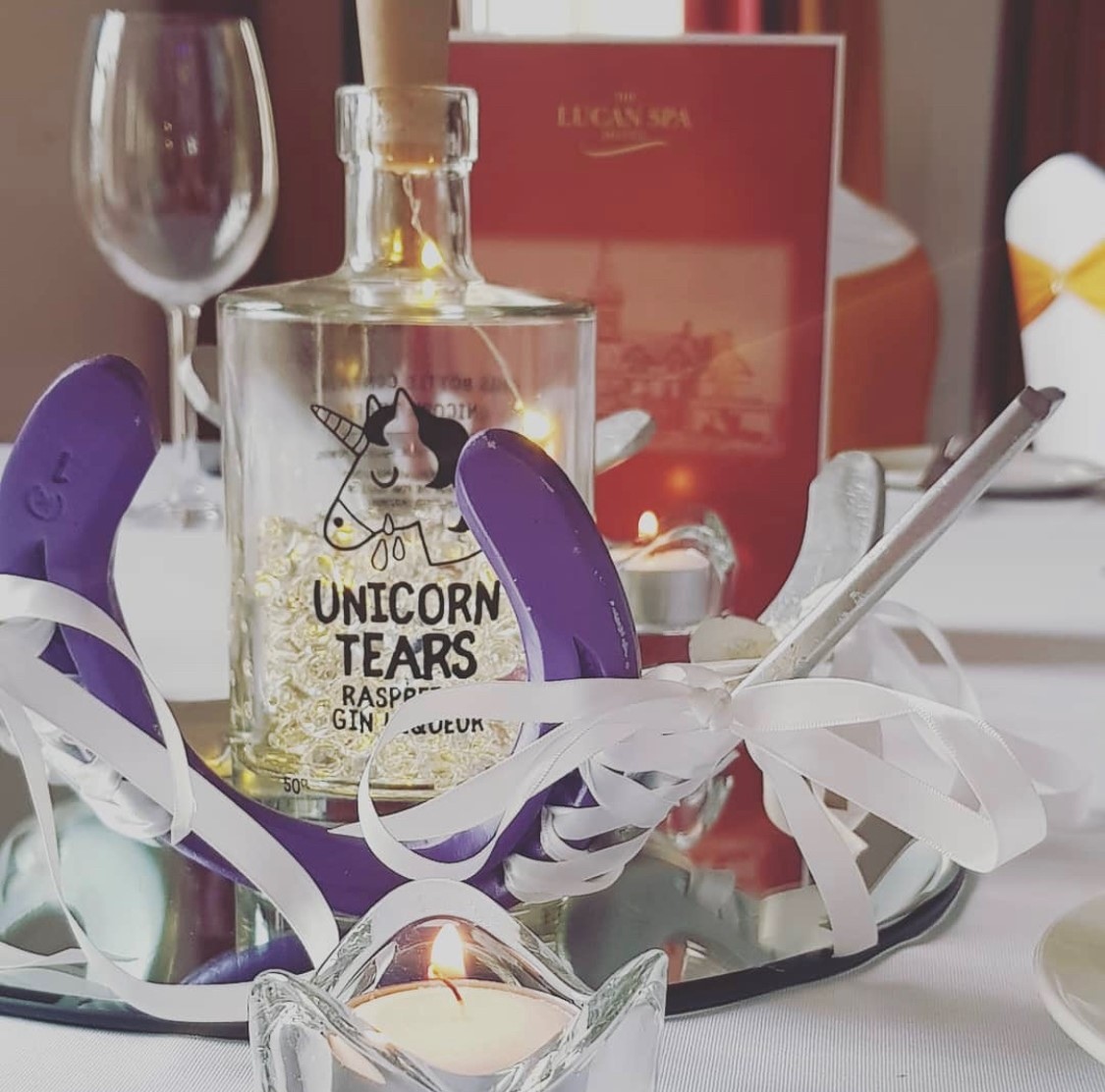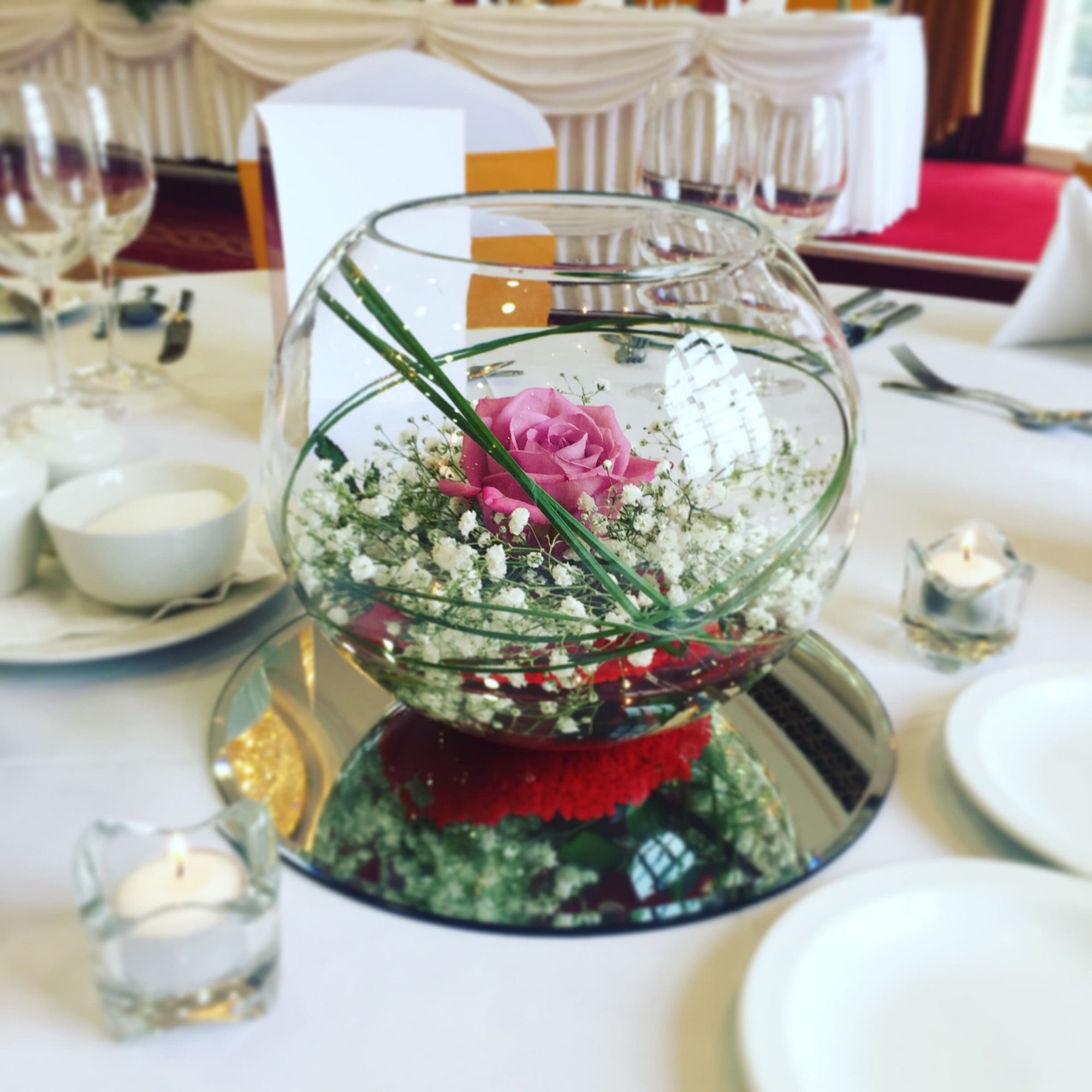 Pic: Lucan Spa Hotel.
Chair Décor
Again, similar to table centrepieces, an essential element of wedding venue set up is the choice of chair décor chosen by brides and grooms. From chair covers and endless colour schemes to different types of chairs (such as thrones or chiavari chairs), the choice made by couples will be vital for the finished look. Even with that, the options don't end. Additional options such as lush floral displays, sashes and ribbons or even chair signage can finish the perfect look.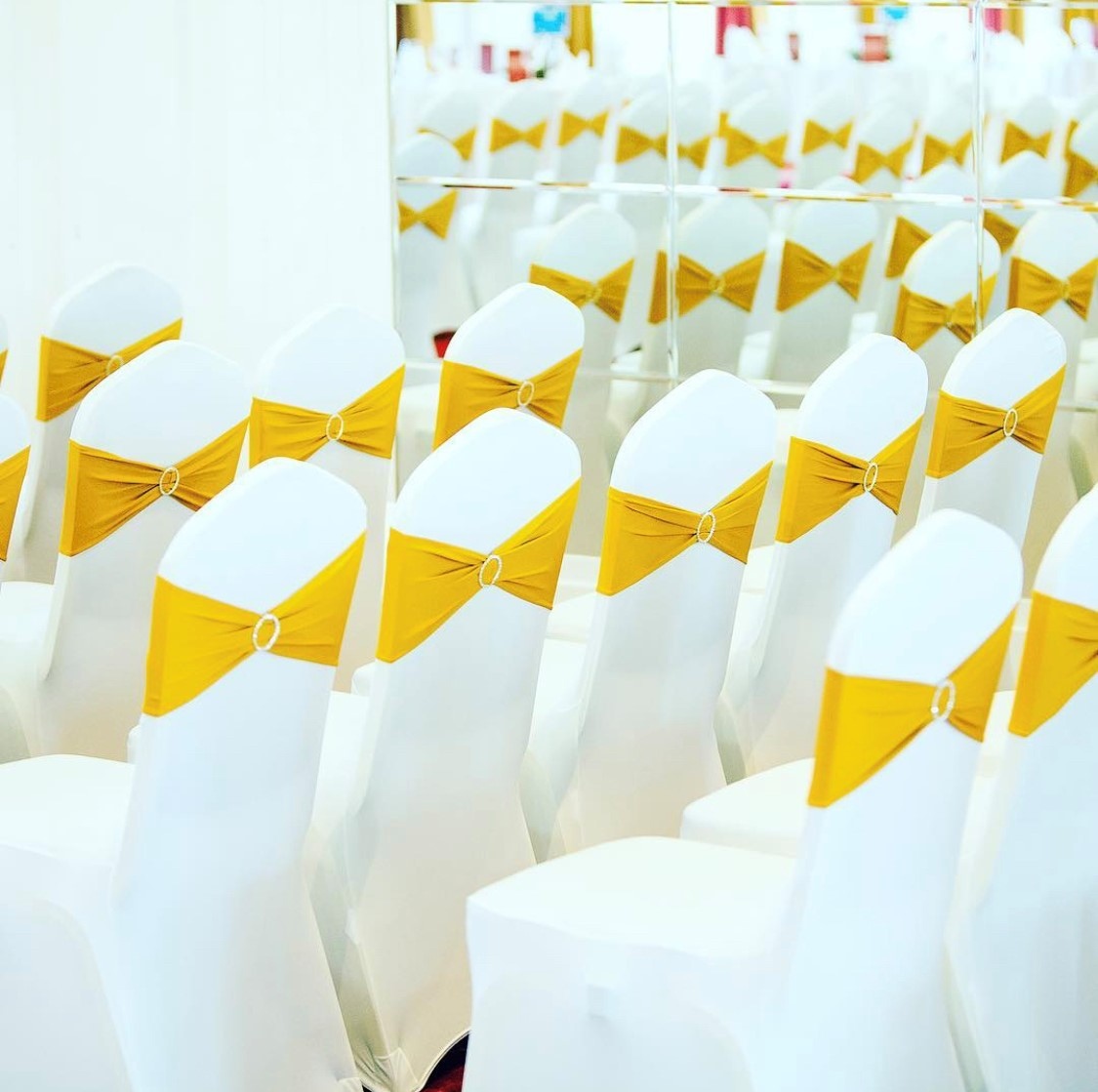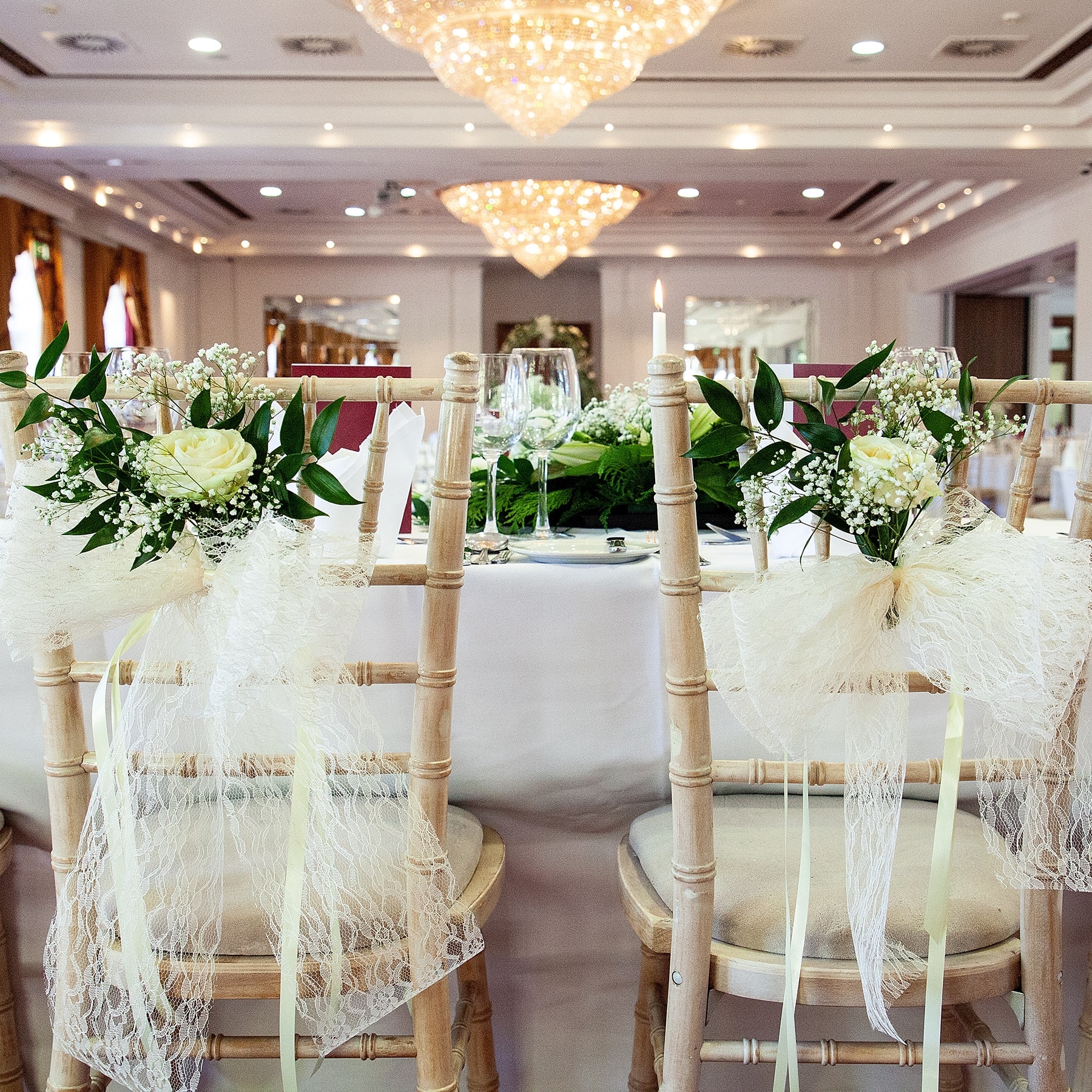 Pic: Lucan Spa Hotel. Flowers by Jackies Florist.
Wedding Post Box
A wedding post box is both practical and gorgeous! Give your best man or parents the day off from collecting cards and set up a post box station on arrival to your venue. Many couples choose to incorporate the wedding guest box to this station to create an overall welcoming display to your wedding venue.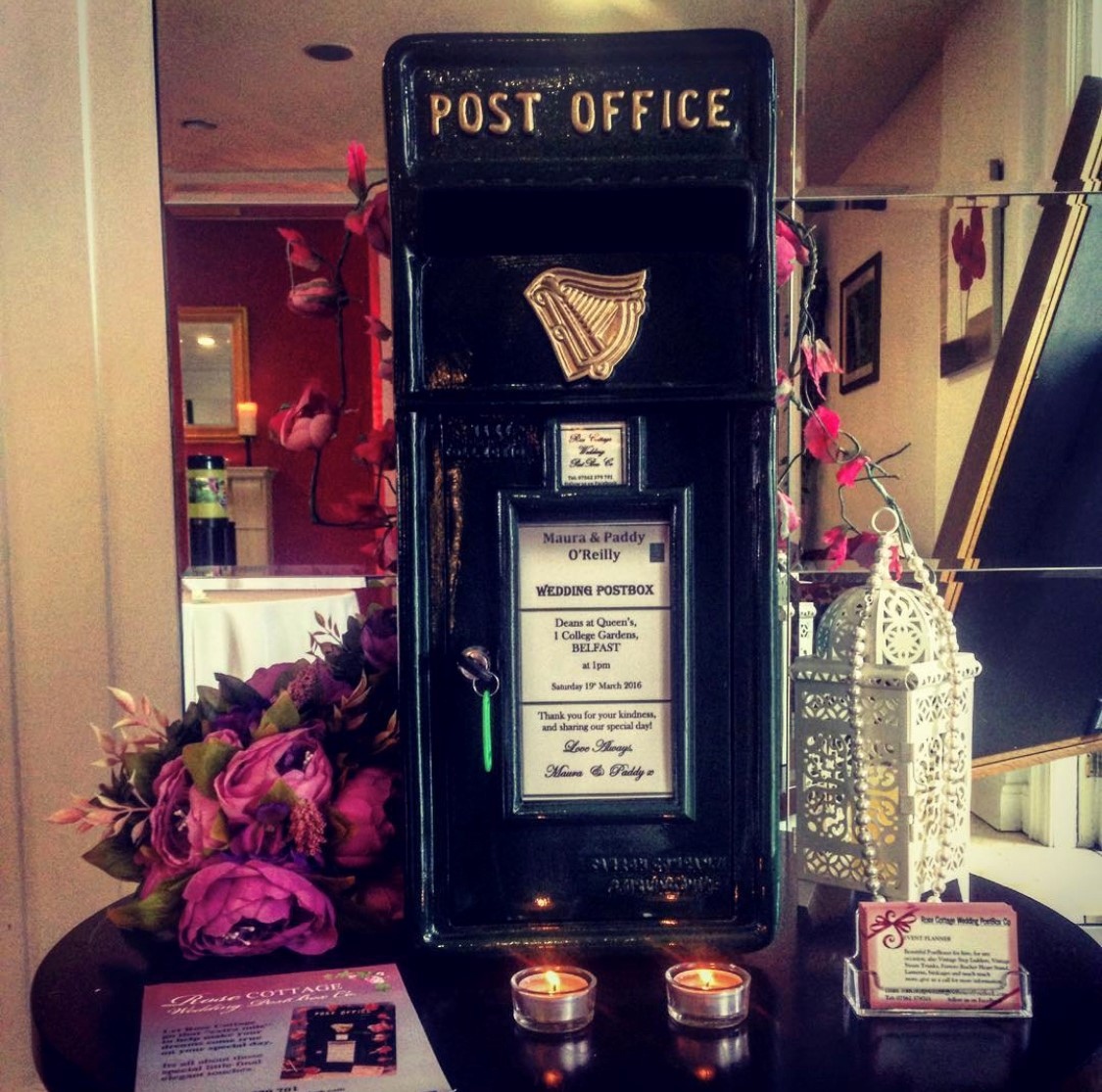 Pic: Lucan Spa Hotel. Post Box by Rose Cottage Events.
Wedding Ladders
One of the most recent ideas over the years has been the wedding ladder! Hugely popular among American weddings, the trend has made it across the Atlantic and many couples have chosen a wedding ladder arrangement to welcome guests for pre-reception drinks on arrival to the wedding venue.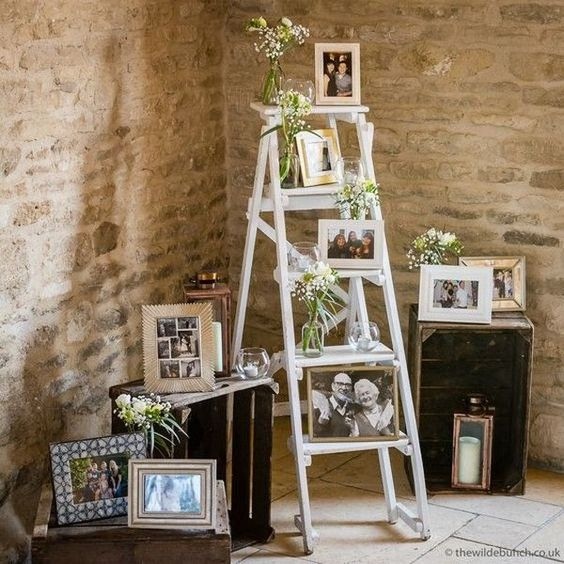 Pic: Pinterest.
Vintage Bicycles
Similar to the wedding ladder above, a vintage bicycle display just oozes bohemian class and can be perfect as a display outside your church or wedding ceremony venue or used to welcome guests to your hotel or wedding venue.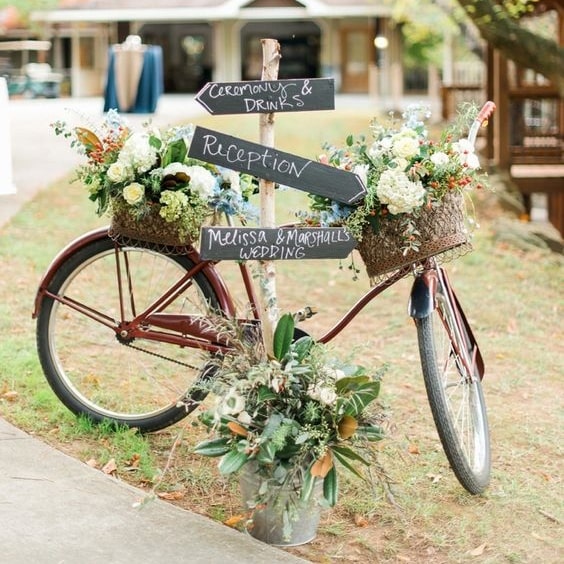 Pic: Isabella Wedding Blog.
Room Uplighters
Uplighters or LED lighting is a great way of adding a splash of colour to your wedding venue without changing the aesthetics of the room appearance. Uplighters have the benefit of peaking in appearance at night time, allowing an almost sudden change in your banqueting suite as the lights are dimmed for your entertainment up until the early hours.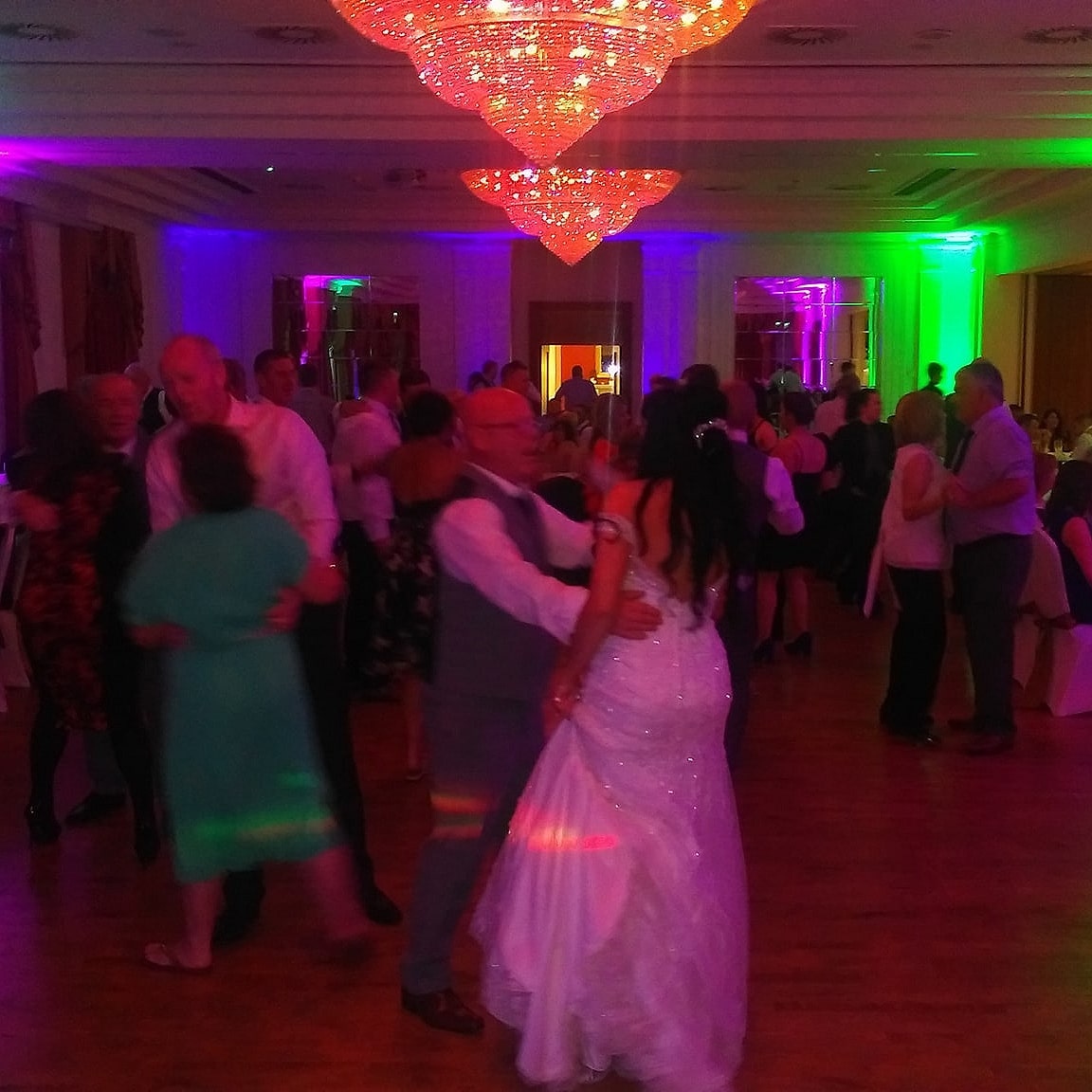 Pic: Lucan Spa Hotel. Uplighters by Leinster Wedding DJs.
Colourful Table options
Add a bit of colour and variance to our table settings through a variety of different options available to you. From your choice of table linen and napkins (both colour and fold), to coloured glassware, vintage crockery, base plates or simply just additional items such as glitter or crystals can go a long way to achieving the desired look.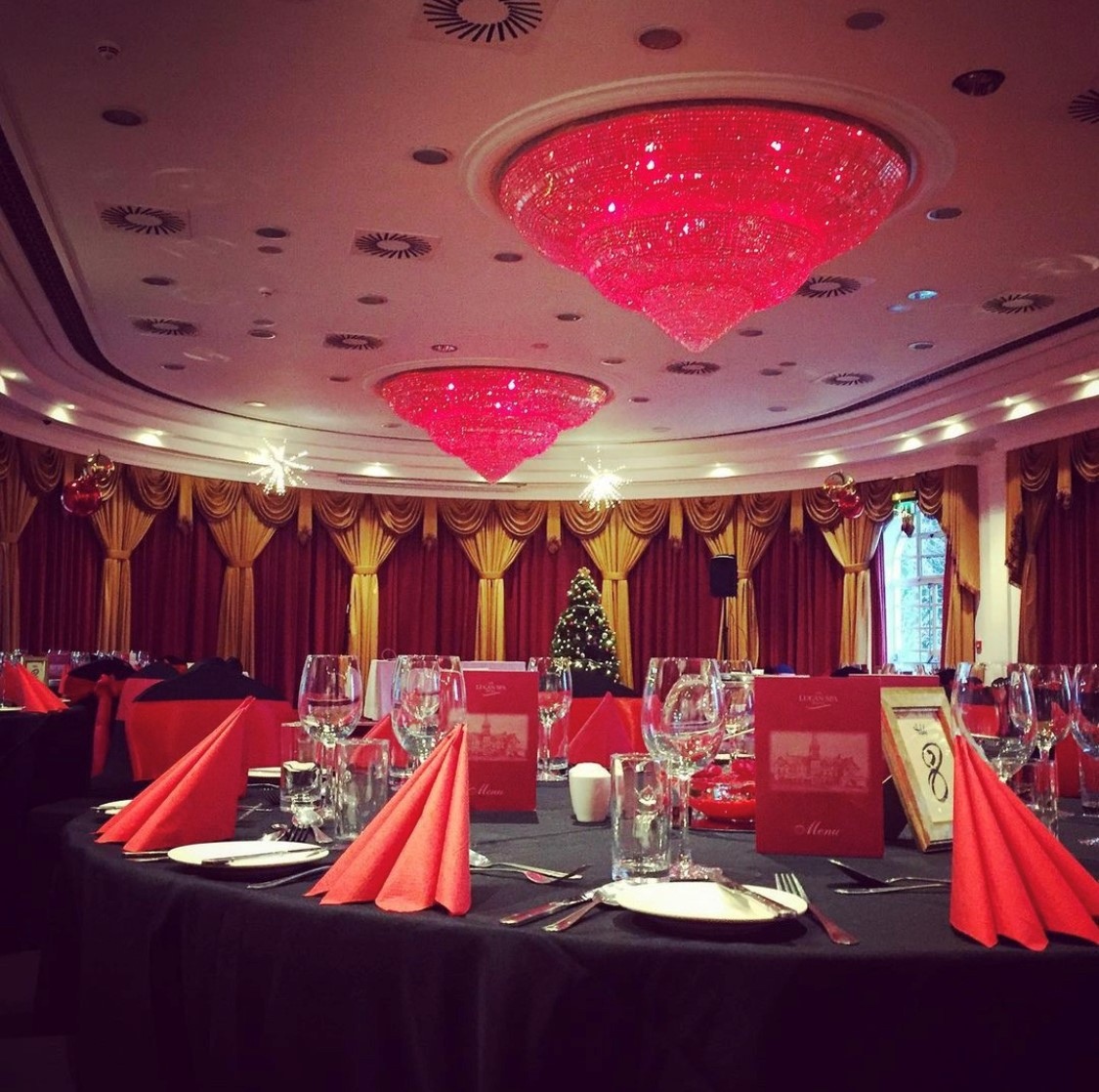 Pic: Lucan Spa Hotel.
---
Lucan Spa Hotel offers a wedding day of your dreams in Dublin no matter what your size and plans. For more details and to arrange your own private viewing, you can contact our wedding team by filling out the online form here.