Your wedding day is one of the most important days of your life. It's a day to celebrate your love and commitment to each other, and to start your lives together as Mr & Mrs, Mr & Mr or Mrs & Mrs. As you begin planning your wedding, you may be wondering how to incorporate the latest trends into your special day. With the backlog of weddings easing following the implications of lockdown restrictions, we expect to see a fresh outlook helping create brand new ideas and trends for weddings in 2023

While some couples opt for a traditional wedding that sticks to tried-and-true customs (and hey, don't fix what ain't broken!), others want their wedding day to be a reflection of their own unique style. If you fall into the latter category, you'll be happy to know that there are many ways to infuse the latest trends into your wedding. From bold colour schemes to innovative menu choices, there are plenty of options for making your big day trendsetting and memorable.

Read on for some tips on how to incorporate the latest 2023 wedding trends into your special day.

Incorporate Colour Schemes into Your Wedding Decor
The first step to incorporating the latest wedding trends into your special day is to choose bold and eye-catching colours for your wedding decor. We feel this year will be the year pastel colours will take a back seat to brighter, more vibrant hues that reflect each couple's personality and style.

Some of the most popular colour schemes for 2023 weddings include:
Bold primary colours like red, blue, yellow and especially orange will be big for 2023, driven from a sense of creativity and adventure.
Vibrant jewel tones like emerald green, sapphire blue, and ruby red.
Neutral metallics like gold, silver, and bronze.
There are numerous ways to get your colour scheme across on your day. No matter what colours you choose for your wedding, be sure to use them throughout all aspects of your decor, from the invitations and menus to the centrepieces and table linens. This will help create a cohesive look that will really make your wedding stand out. Even adding a splash of your chosen wedding colour will go a long way to infusing some personality into your wedding without going overboard.

Don't be afraid to experiment with different colours until you find a combination that you love. And if you're really feeling daring, try pairing three or four colours together for a truly one-of-a-kind look.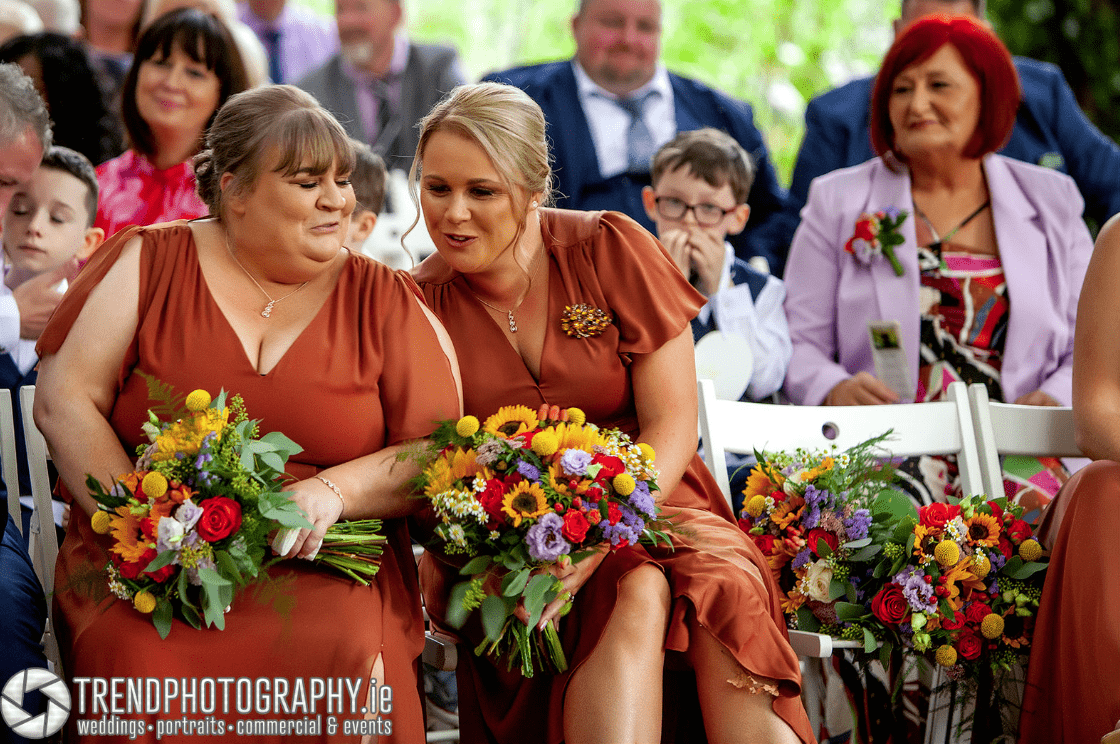 Pic: Trendphotography.
Think Outside of the Box with Your Menu
With more and more people choosing to eat plant-based or vegetarian diets, it's important to have options for them at your wedding. Luckily, there are plenty of delicious plant-based and vegetarian dishes that everyone will enjoy. Some examples include roasted vegetables, quinoa salads, lentil soup, and veggie burgers. By offering these options, you can make sure that everyone at your wedding has a meal that they'll enjoy. Our recommendation is to chat to your wedding venue coordinator on options to include for your menu.

Enhance Your Venue with Digital Decor
Digital art is a great way to add a touch of luxury and sophistication to your wedding reception area. You can use digital projection mapping to create custom displays on the walls or ceiling, or even have live digital paintings created during the event. This is a great way to add an element of surprise and excitement for your guests. Hiring a digital or neon backdrop is sure to be a hit among your guests (for the 'Gram!)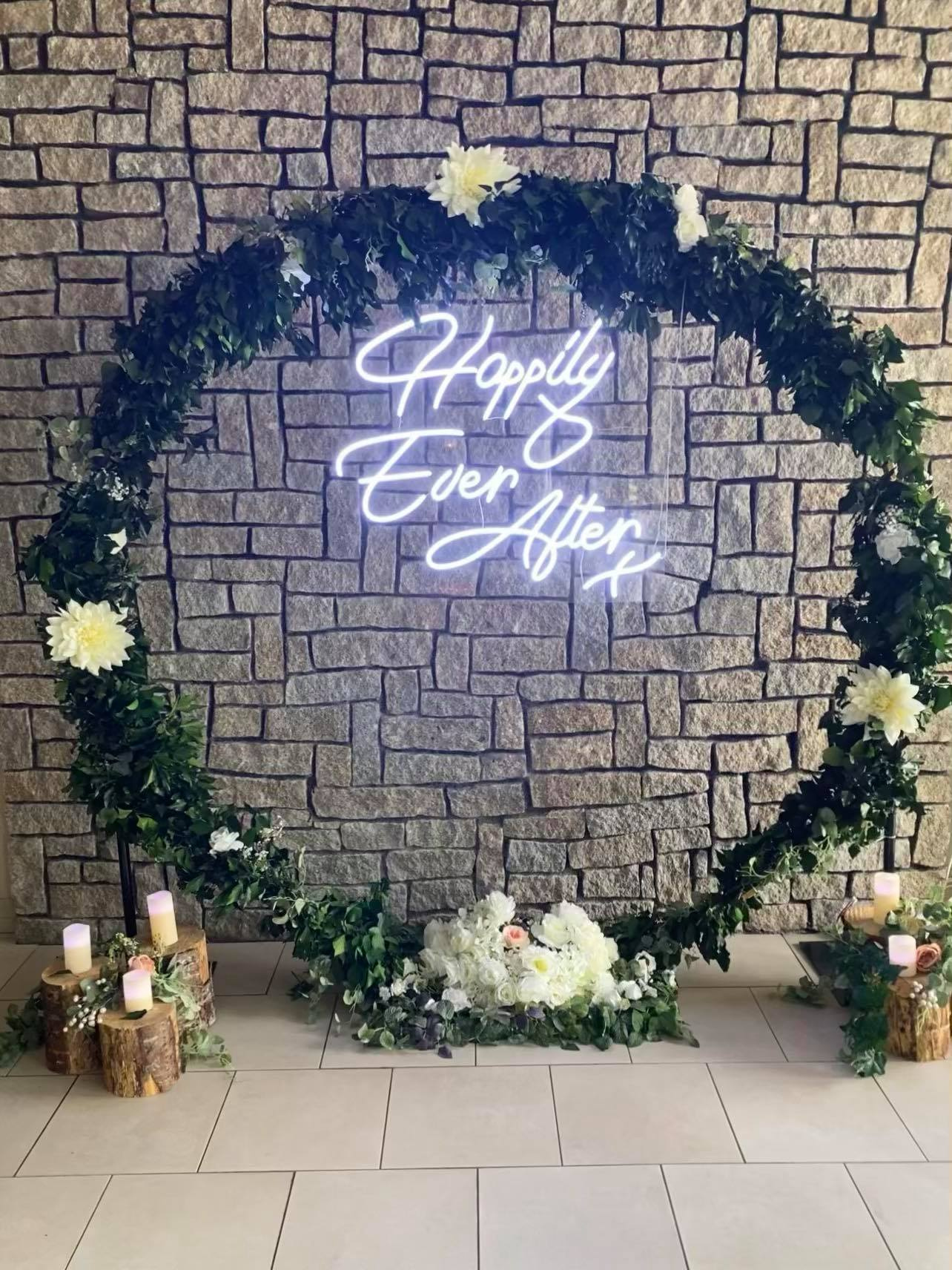 Source: Candylady.
Bestwoman, Man of Honour, Groomsmaids and More
Weddings mirror life and we believe we will continue to see the makeup of the 'wedding party' as being more representative and inclusive than the old-fashioned 'bridal party' of yesteryear. Couples will continue to move away from the more traditional, gender-lead roles and with that, we think we will see more "Mates of Honour", "Bestwomen" and "Groomsmaids" at our weddings here at Lucan Spa Hotel than ever before. We're also hearing lots more feedback from our wedding couples planning a "sten do" whereby the future newlyweds amalgamate their hens and stags into one giant party together.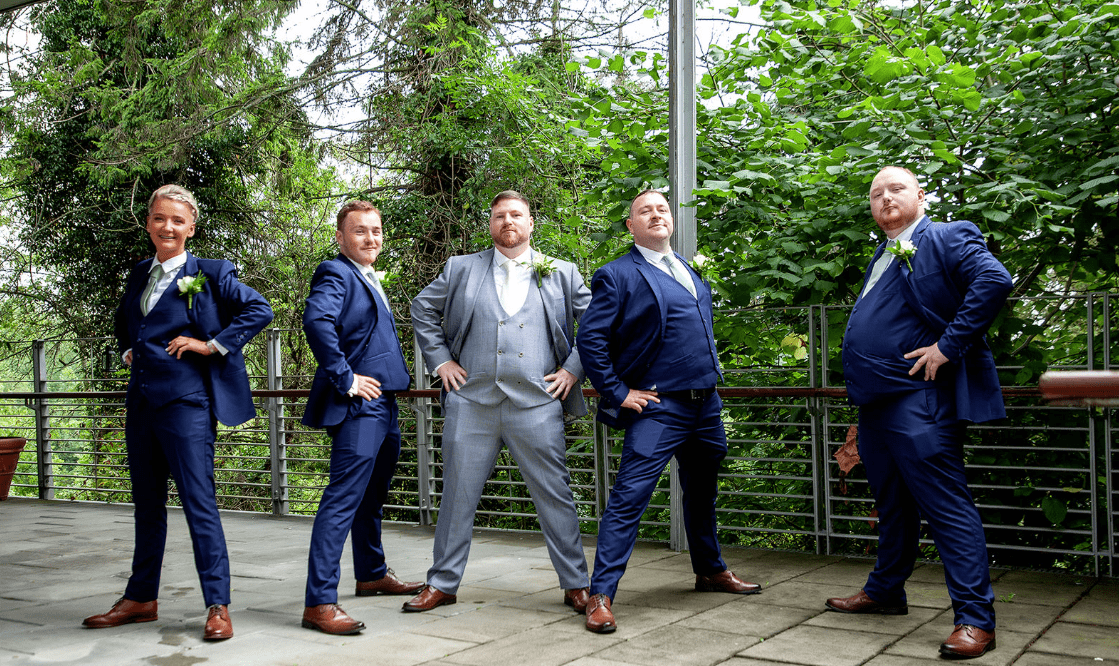 Source: Trendphotography.
Guest Numbers
The last few years have witnessed our couples having the need to be more selective when it came to putting together a guestlist. The implications of the pandemic meant smaller guest numbers as couples focused on quality, not quantity. We feel this trend will continue throughout 2023, whereby smaller guest numbers have become more openly popular.

One implication of this, however, is larger numbers of people attending the afters of weddings. Let's face it, a few years ago, receiving an afters wedding invite was considered an insult! We all took the hump and rarely attended as an afters guest. Thankfully, this awkward way of thinking is shifting and during 2022, we saw a huge increase in the amount of people attending the afters of weddings. We feel this trend will continue to rise, as more and more people see the benefit of coming along to the afters of a wedding – getting to celebrate a special day with your friends and dancing the night away to (hopefully!) an amazing wedding band or DJ! Insult? No way!!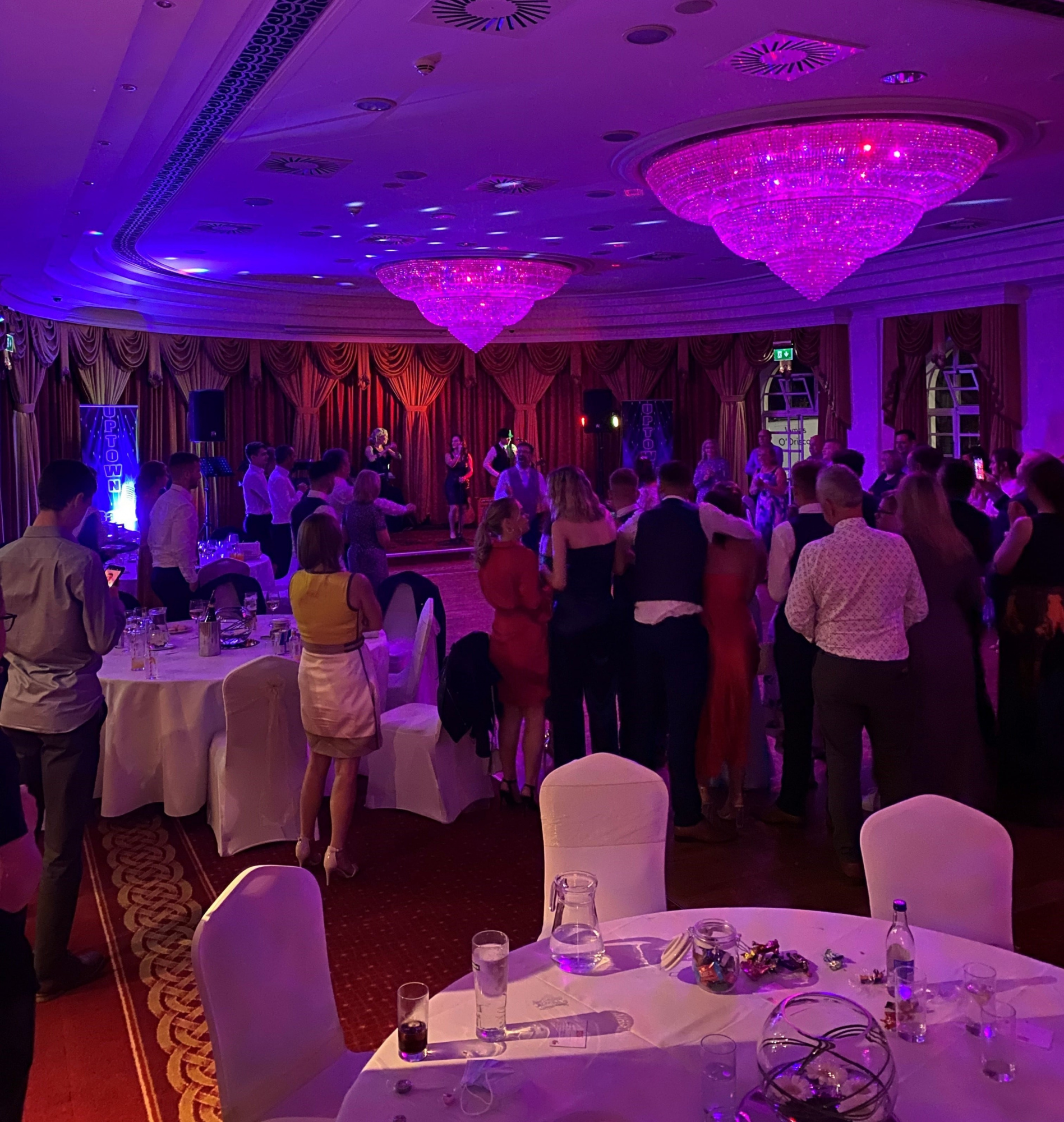 Source: Lucan Spa Hotel.
Incorporate Your Love Story into Your Decor
One of the latest trends for weddings is incorporating your love story into the decor of your event. This can be done in a number of ways, such as using photos from your relationship in your centrepieces or displaying them on a "love story" wall at your reception. This is a unique and personal way to share your story with your guests and add a special touch to your big day.

Outdoor Weddings
Another trend that follows a ripple effect from Covid implications is couples desire to have an outdoor wedding. Whether this is in a garden or woodland located at your wedding venue, or at a specially chosen space off-site, outdoor weddings can allow for greater creativity and flexibility, with endless opportunities for a beautiful backdrop to your "I dos"!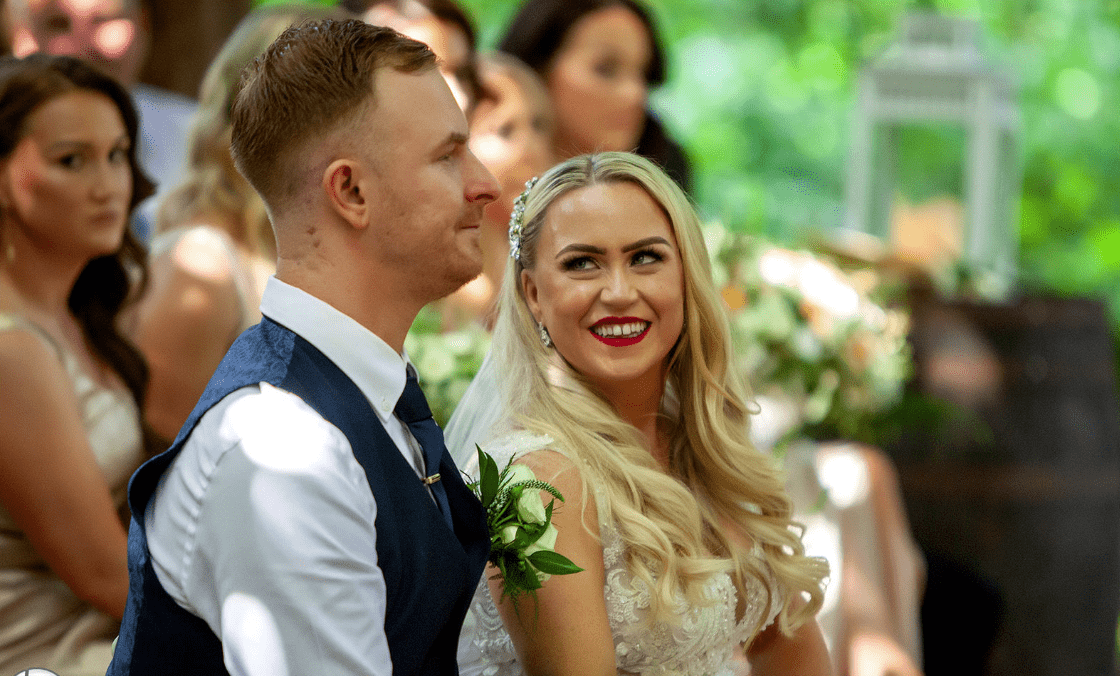 Source: Trendphotography.
Alternative Entertainment
While the wedding band and/or wedding DJ will remain a mainstream piece of any wedding, we foresee lots of wedding couples choosing to add on extra entertainment throughout the day for their guests. The rise in popularity in "alternative entertainment" has been quite significant and follows on from the "quality, not quantity" theme mentioned above. Couples will look for even more unique and exciting ways in which to entertain their guests. Services such as wedding hypnotists, firebreathers, drummers and dancers will increase in popularity throughout the year, often performed late at night during band setup or breaks (again, giving people another incentive to come along as afters guests!)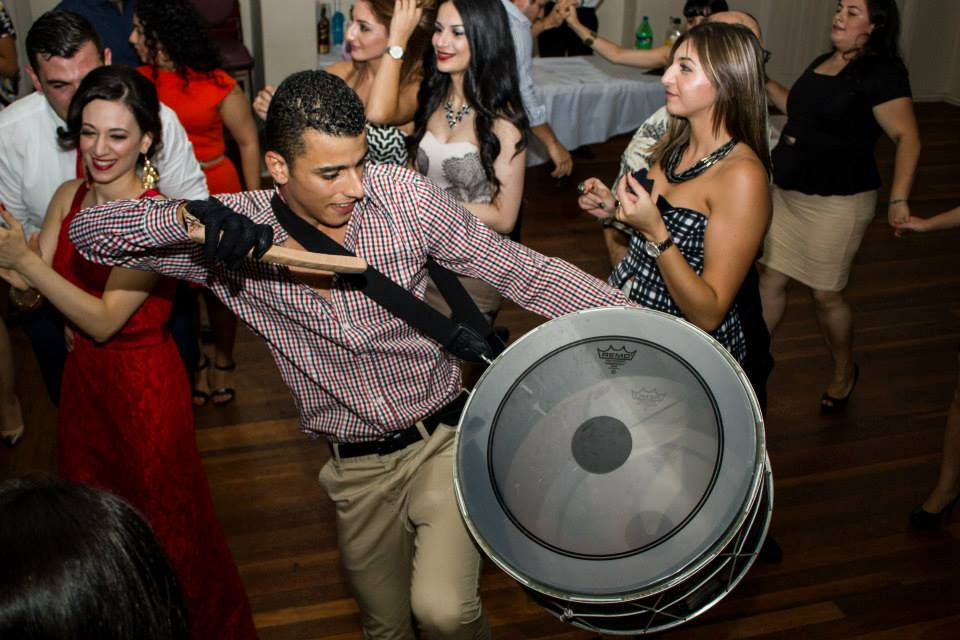 Source: Time of our Lives Events.
Sustainability
Whether this is for budgetary reasons or something more consciously aware, sustainability is becoming a bigger part of the conversation around weddings. We certainly noticed a lot more of our couples include this as part of our discussions together and items such as paper straws, plastic-free confetti and eco-friendly favours were hugely popular requests or inclusions in weddings during 2022 and something we anticipate will grow for 2023. Of course, the cost-of-living crisis certainly accelerates this, with many DIY or homemade options helping both ease budgets and help save the planet.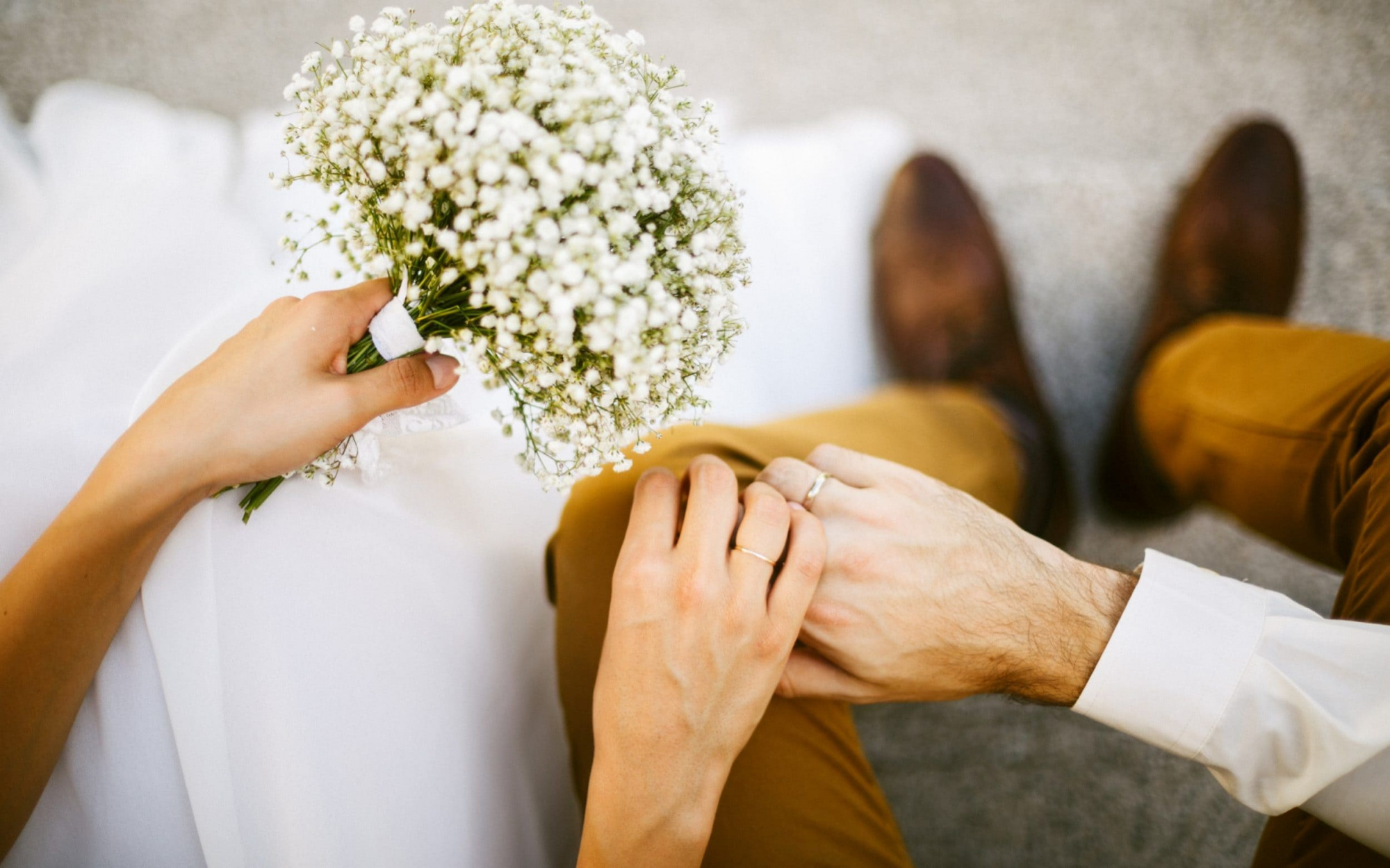 Source: Pinterest.
First Look
Let's face it, what's happening across the pond in the States has a massive impact on the trends and crazes with weddings here in Ireland. And this certainly applies to the idea of the "First Look"! Basically, the first look is an opportunity for the couple to capture the moment of seeing each other for the first time on their wedding day. While this moment would traditionally occur as a bride or groom walks up the aisle to their partner, nowadays more and more couples are choosing to designate a unique time in the day before the ceremony to enjoy this moment together alone (well, excluding the photographer and/or videographer snapping away in the background).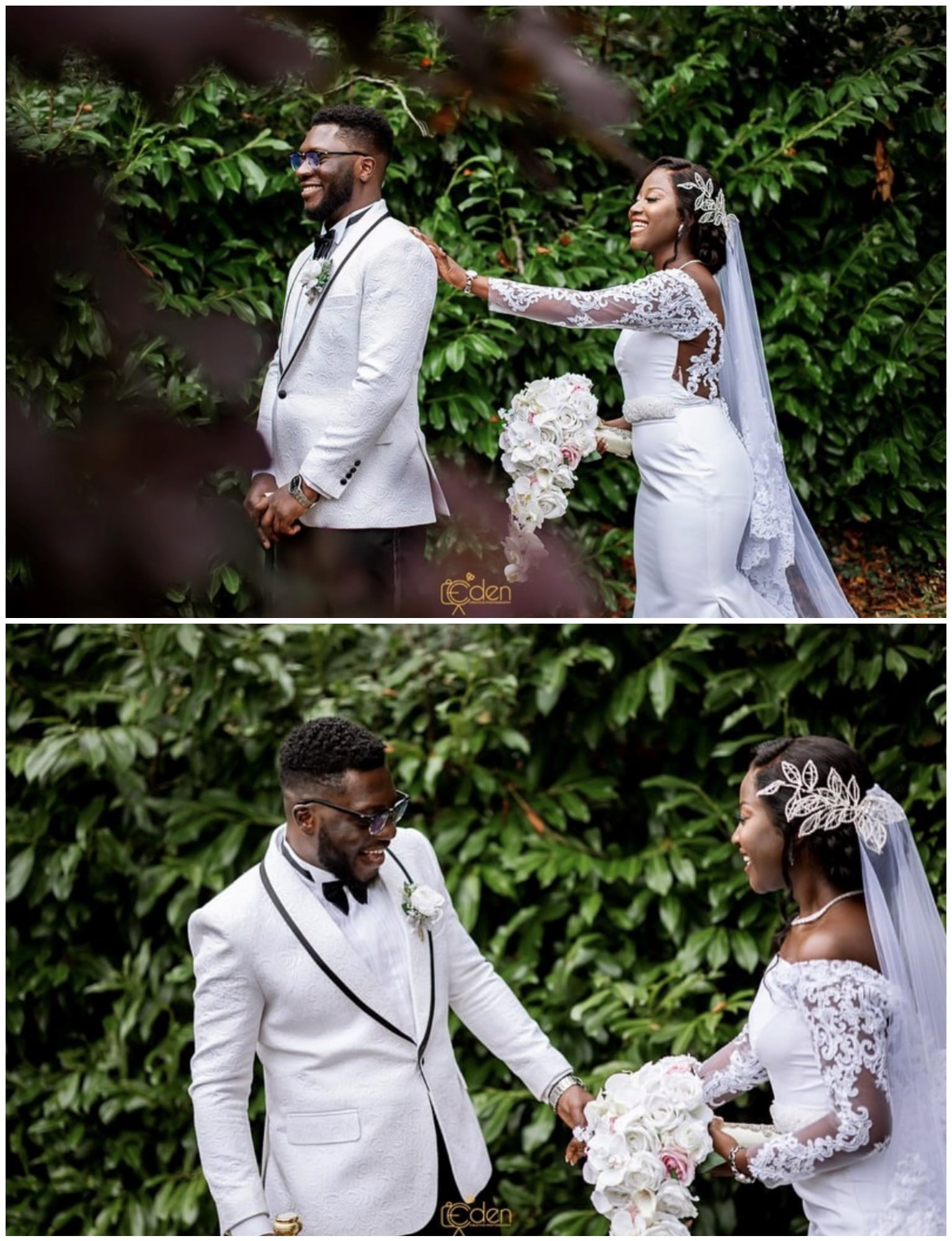 Source: Eden Creative Photography.
---
Lucan Spa Hotel offers a wedding day of your dreams in Dublin no matter what your size and plans. For more details and to arrange your own private viewing, you can contact our wedding team by filling out the online form here.