There are many alternatives to a traditional wedding guest book that can make your special day even more unique and memorable. Inspired by the amazing Pink Audio Guest Box Phone Box from Candy Lady Lisa, we've listed some great ideas below.

Extra Tip: A guest book, whatever the format, is only a great keepsake if it is used by the majority of your guests! To ensure this happens, why not assign one of our groomsmen or bridesmaids the job of reminding guests to sign/contribute a little something on your guestbook so it is filled with content and happy memories!

Pink Audio Guest Box Phone Box
This is honestly one of the best ideas for weddings we've seen in a while! Your guests pick up the receiver and listen to your personalised pre-recorded host message. After the BEEP they can start recording their message… Afterwards, you then get a copy of all the recordings left by your guests! Simple, easy to use, and a great keepsake! Love it!!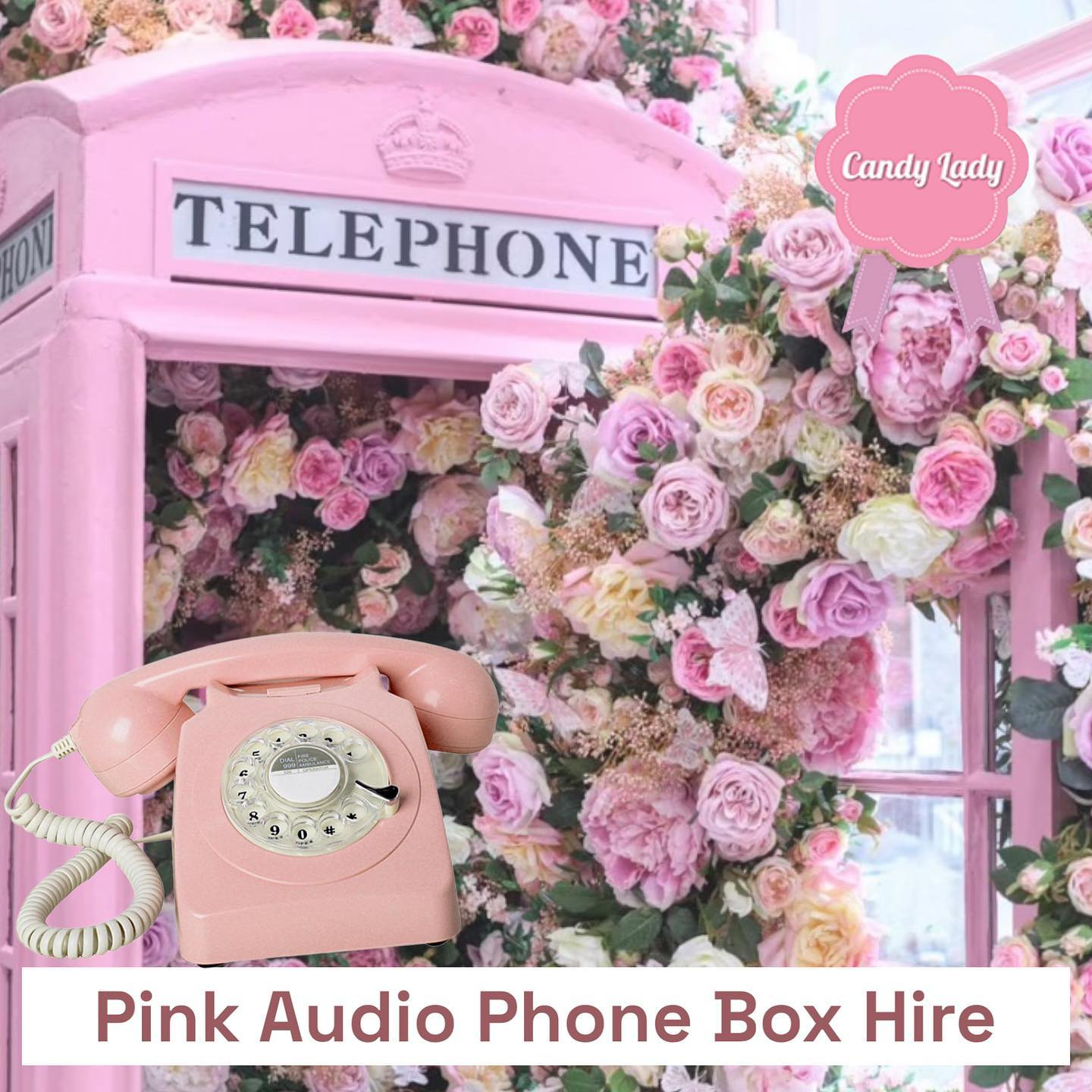 Pic: Candy Lady Lisa.
Puzzle guest book
Have guests sign individual puzzle pieces, then put the puzzle together after the wedding and frame it as a keepsake.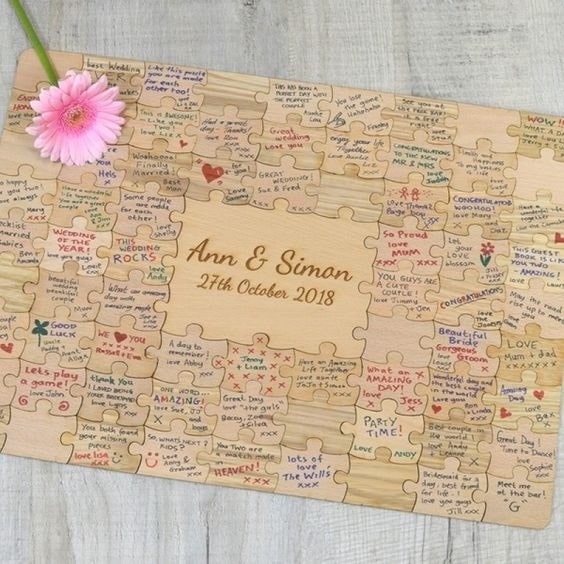 Pic: Pinterest.
Signature frame
Buy a large frame with a wide matting and have guests sign their names on the matting with a fine point pen. You can then frame a special photo from your wedding day.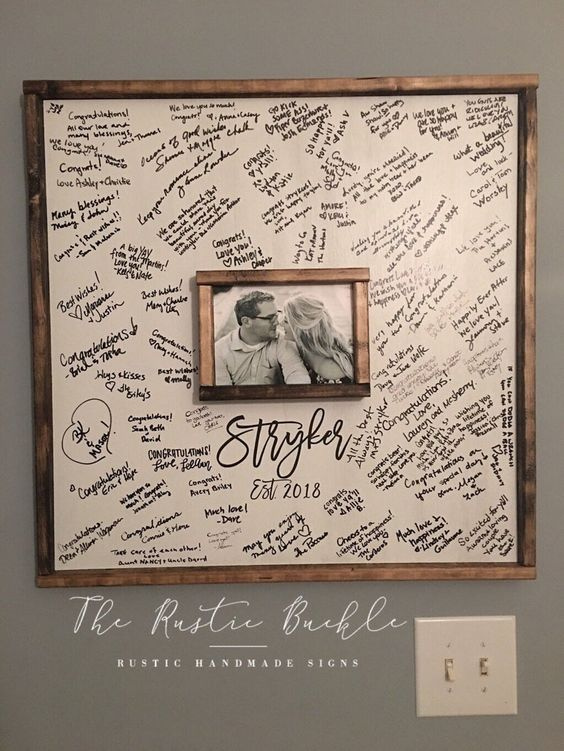 Pic: Pinterest.
Wine bottle guest book
Have guests sign a bottle of wine or champagne that you can then open and enjoy on your first anniversary.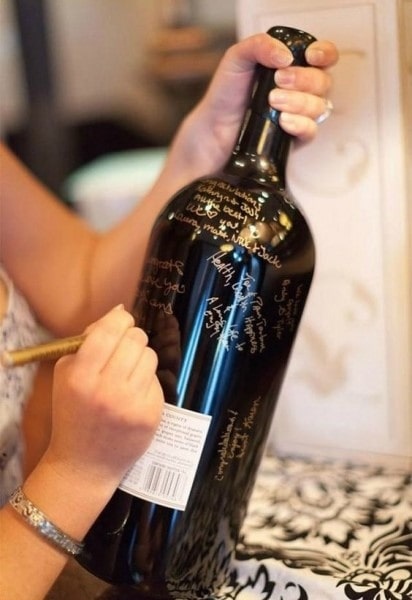 Pic: Pinterest.
Thumbprint tree
Have guests dip their thumbs in ink and then press them onto a tree or branch design, creating a unique and beautiful piece of art.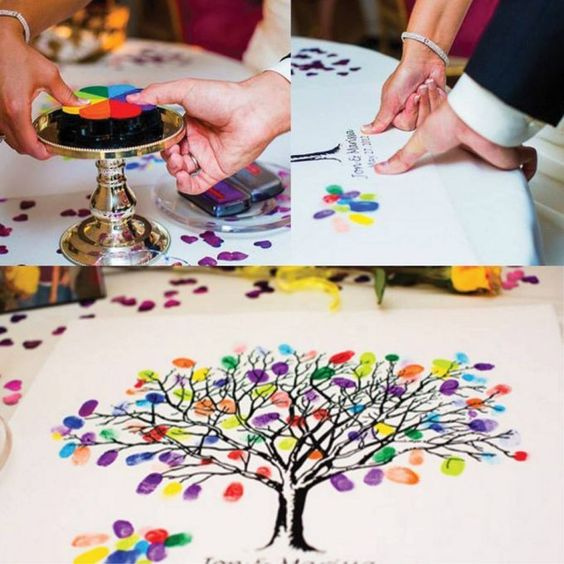 Pic: Pinterest.
Jenga guest book
Have guests sign individual Jenga blocks that you can then use to play a game with friends and family.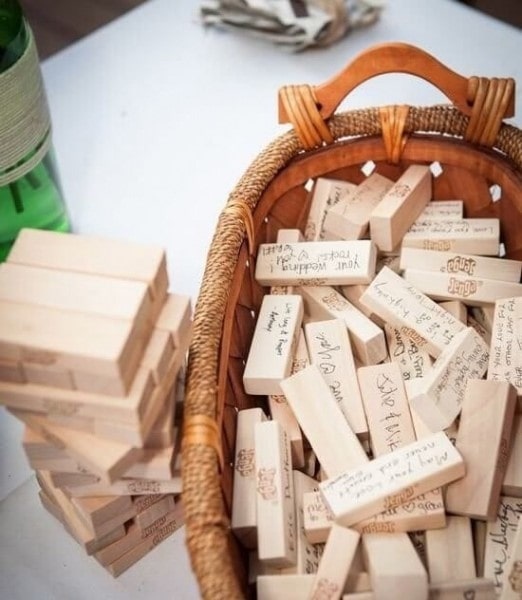 Pic: Pinterest.
Postcard guest book
Collect postcards from the location of your wedding or design your own postcards, then have guests write a message and mail them to you after the wedding.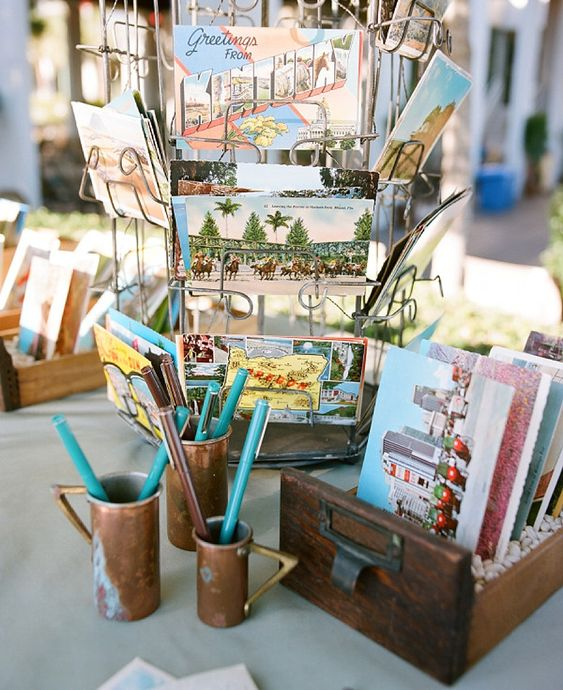 Pic: Pinterest.
Prop or giant Initial
There are a number of props you can bring along with you, set up and ask guests to sign throughout the day. Think globes, musical instruments or simply wooden initials that can later be hung up at home.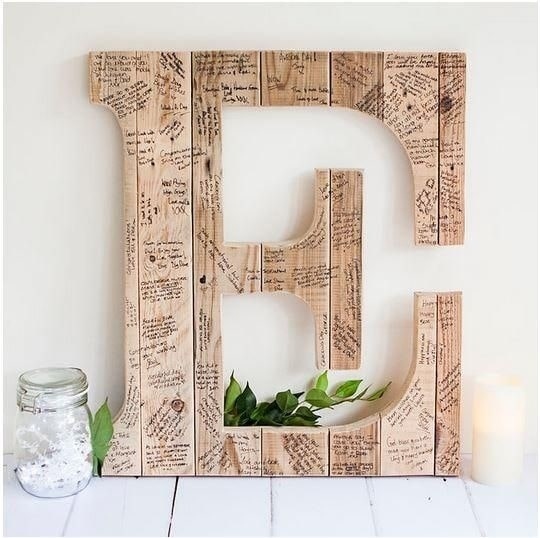 Pic: Pinterest.
Polaroid guest book
Set up a Polaroid camera and have guests take pictures of themselves, then have them paste the pictures into a scrapbook and write a message.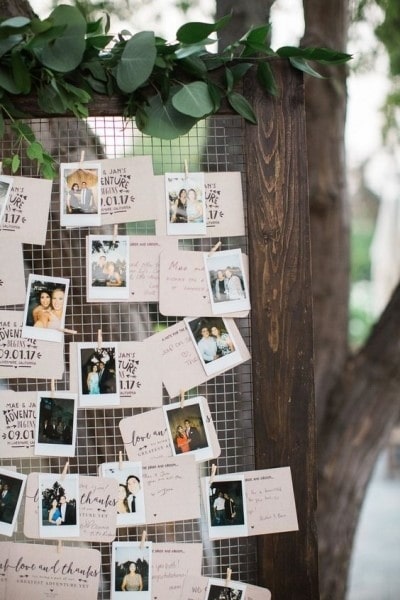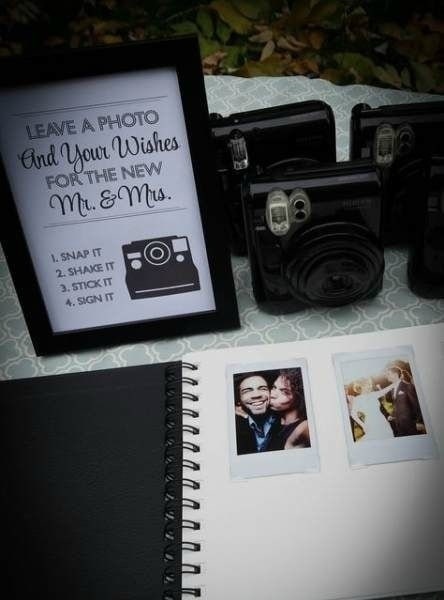 Pic: Pinterest.
These are just a few ideas, but there are many other creative ways to capture the memories and well wishes of your guests on your special day.
---
Lucan Spa Hotel offers a wedding day of your dreams in Dublin no matter what your size and plans. For more details and to arrange your own private viewing, you can contact our wedding team by filling out the online form here.