One of the most challenging aspects of planning your wedding is creating the seating plan for the reception. Deciding who sits where can be a daunting task, but with some careful planning and consideration, you can create a seating plan that will make all of your guests feel welcome and comfortable.

Firstly, drafting your table plan can certainly be a stressful task and you may be tempted to ditch the structure for an open seating plan – our tip; DO NOT DO THIS! It can cause more problems on the day as guests basically have a "free-for-all" and drag chairs from one table to another.

In this piece, we'll share five tips for creating a successful wedding seating plan, as well as a bonus tip to help you stay flexible and prepared for any last-minute changes. By following these tips, you'll be well on your way to creating a reception that your guests will remember for years to come.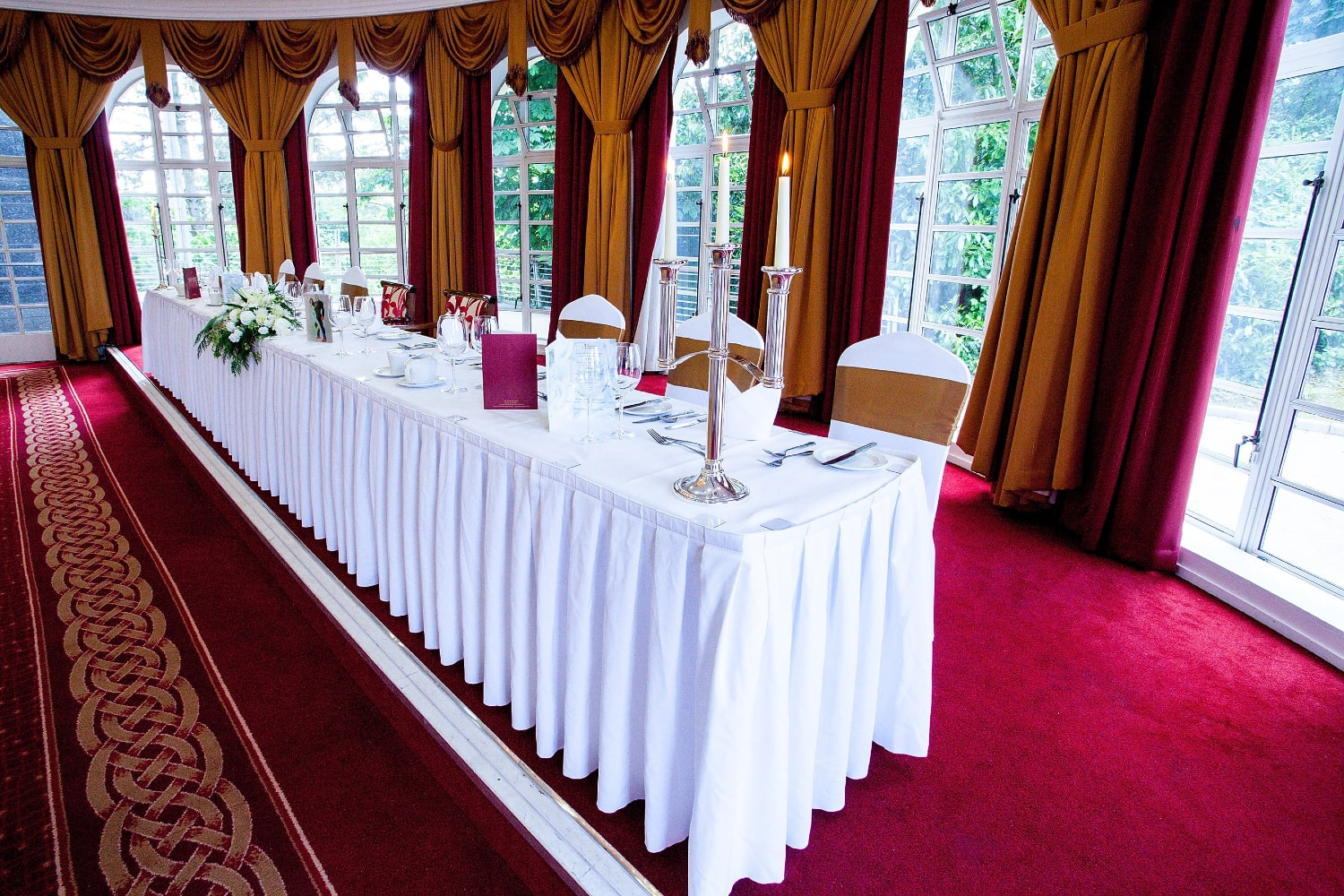 Start with a floor plan
Before you start assigning guests to tables, it's essential to have a floor plan of the reception venue. This will help you visualize the space and plan the layout of the tables. Identify where tables will be placed and how close to certain features they will be. For example, here at Lucan Spa Hotel, tables 1-3 would usually be those tables closest the top table set on the stage and these tables would typically be reserved for immediate family members.

Categorise your guests
It's helpful to categorise your guests based on their relationship with you and your partner, such as family, friends, colleagues, etc. This will help you group them together and make sure they are seated with people they know.

Consider personalities and interests
When assigning seats, consider the personalities and interests of your guests. You don't want to seat people who don't get along or have nothing in common. On the other hand, you may want to seat guests together who share a common interest or hobby.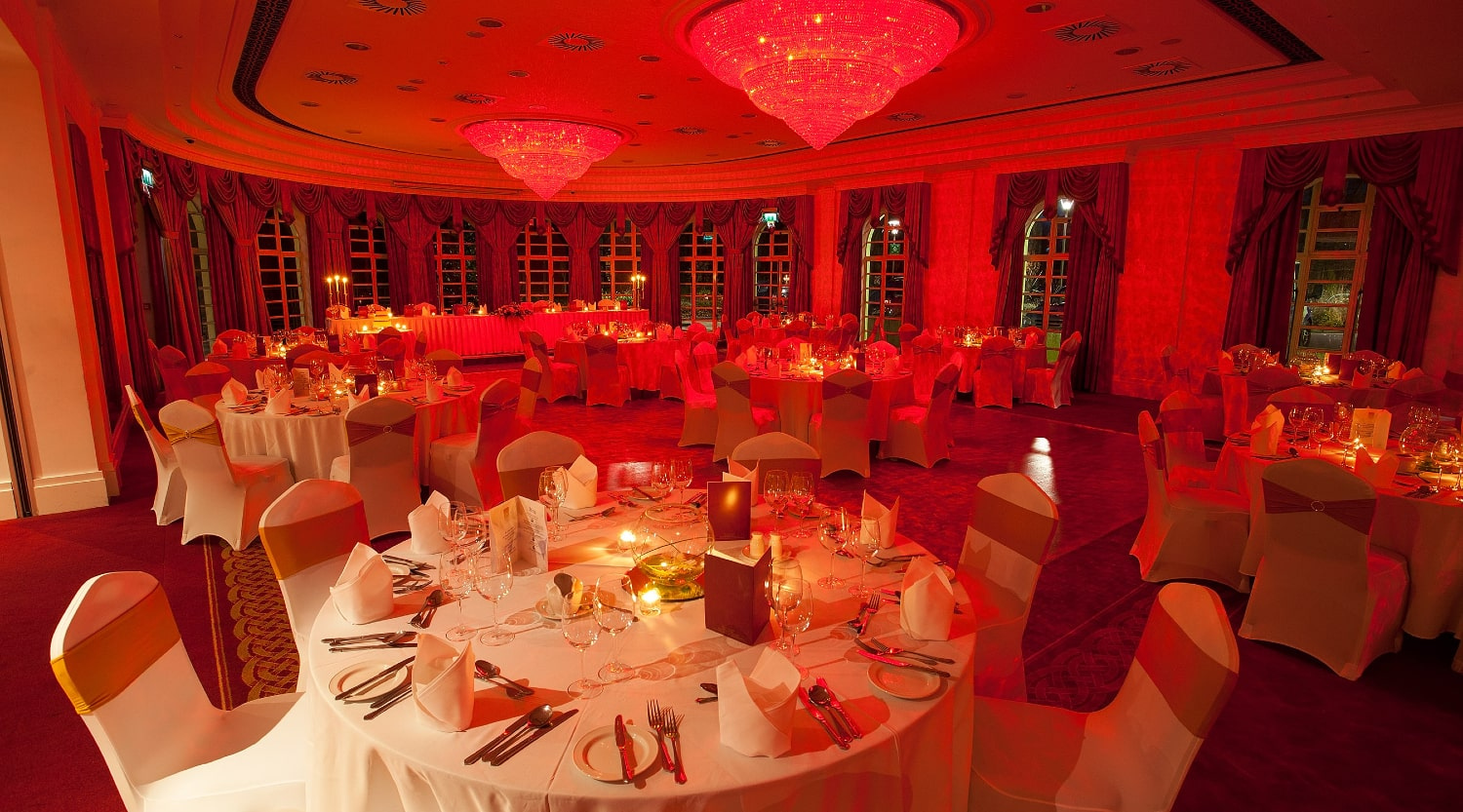 Be strategic with table arrangements
The table arrangement is crucial to creating a successful seating plan. Consider placing older guests near the bar or restrooms, and avoid placing guests with young children near the speakers or dance floor.

Use a seating chart tool
There are many online tools available that can help you create a wedding seating plan. These tools can save you time and help you visualize the layout of the reception venue. Some popular options include WeddingWire, AllSeated, and TablePlanner.

Be flexible and prepared for changes
It's important to remember that things may not go according to plan on the day of the wedding. Guests may arrive late or not show up at all, or they may want to switch seats once they arrive. Be prepared to make changes to the seating plan as needed, and maybe structure your seating plan in a way to ensure one or two tables have space to add last-minute seating just in case. A flexible mindset will help you avoid unnecessary stress and ensure that everyone has a great time at the wedding.
With these tips, you'll be able to create a wedding seating plan that is both practical and enjoyable for all of your guests.
---
Lucan Spa Hotel offers a wedding day of your dreams in Dublin no matter what your size and plans. For more details and to arrange your own private viewing, you can contact our wedding team by filling out the online form here.