Naming your wedding guest tables can be a fun and creative way to add a personal touch to your big day. From romantic cities to musical instruments, there are countless options to choose from when it comes to naming your tables. By selecting a theme that resonates with you and your partner, you can create a unique and memorable experience for your guests. In this list, we've compiled eleven different ideas for naming your wedding guest tables, so you can find inspiration and choose a theme that best fits your wedding style and personality.

Note that all table plan designs included below are from real weddings here at Lucan Spa Hotel whereby each couple chose a specific theme in which to use to name their seating tables. All designs are provided in-house and included as part of your wedding package.

Romantic Cities/Locations
Name each table after a romantic city such as Paris, Venice, or New York, and display a photo or postcard of that city on each table.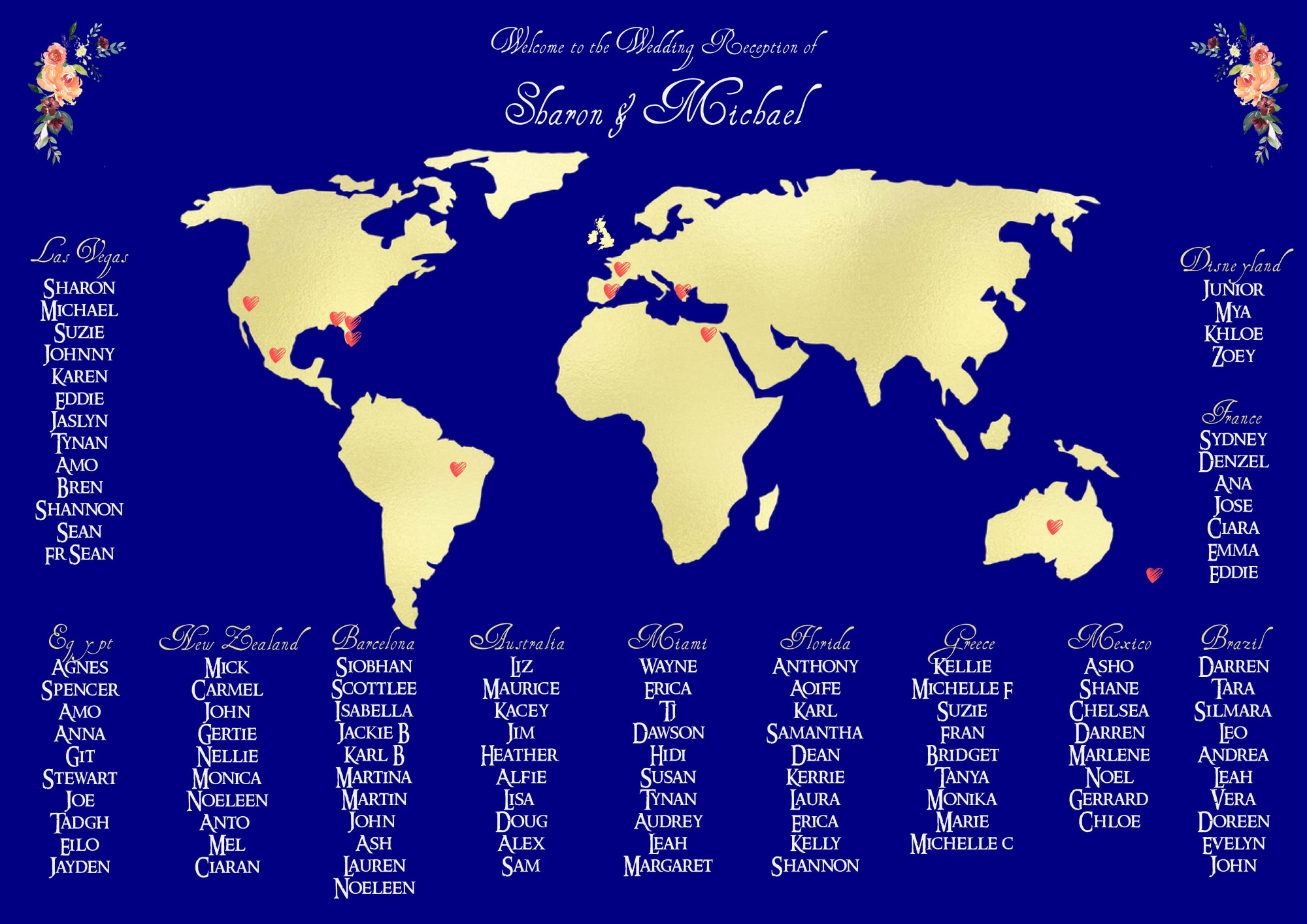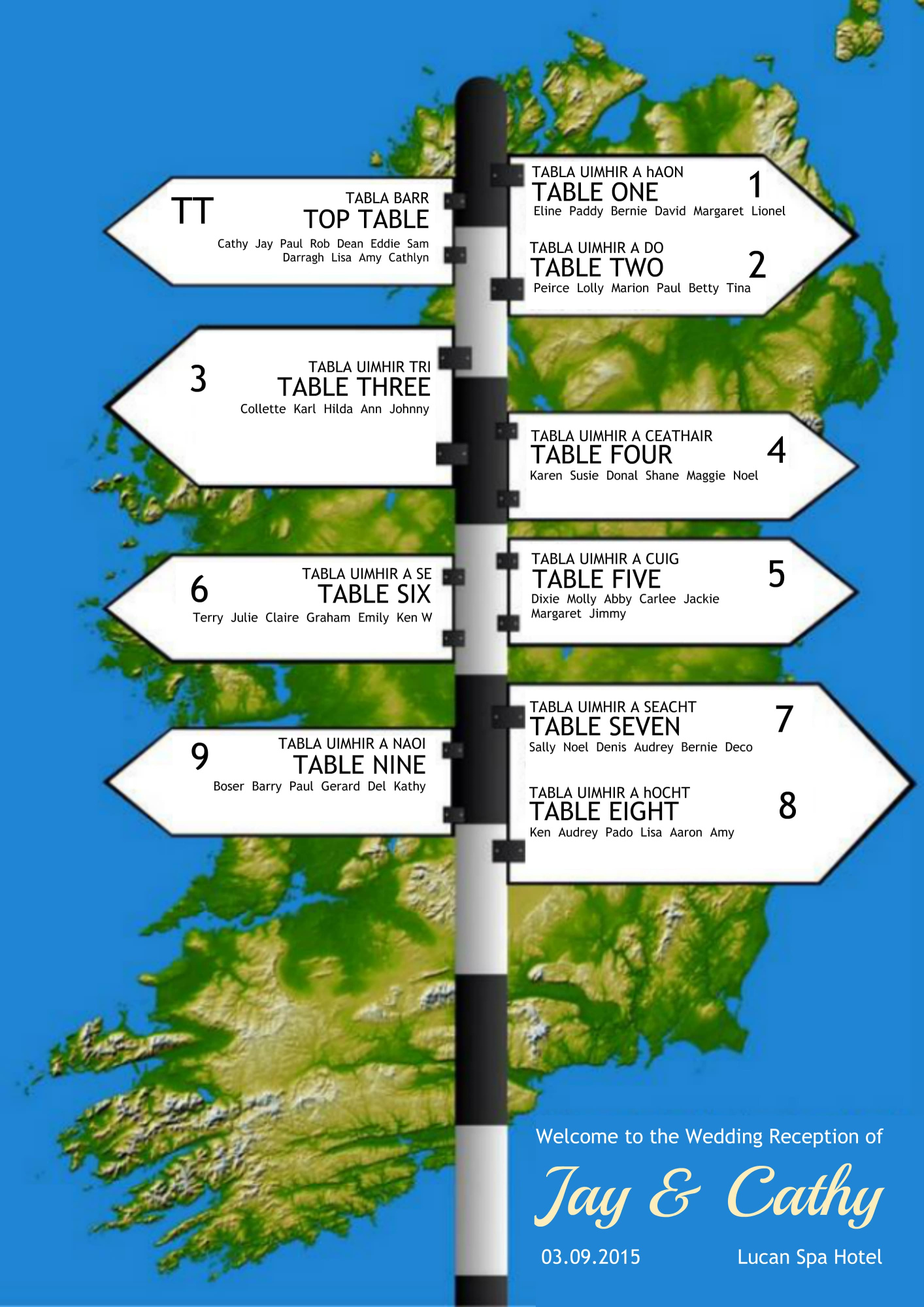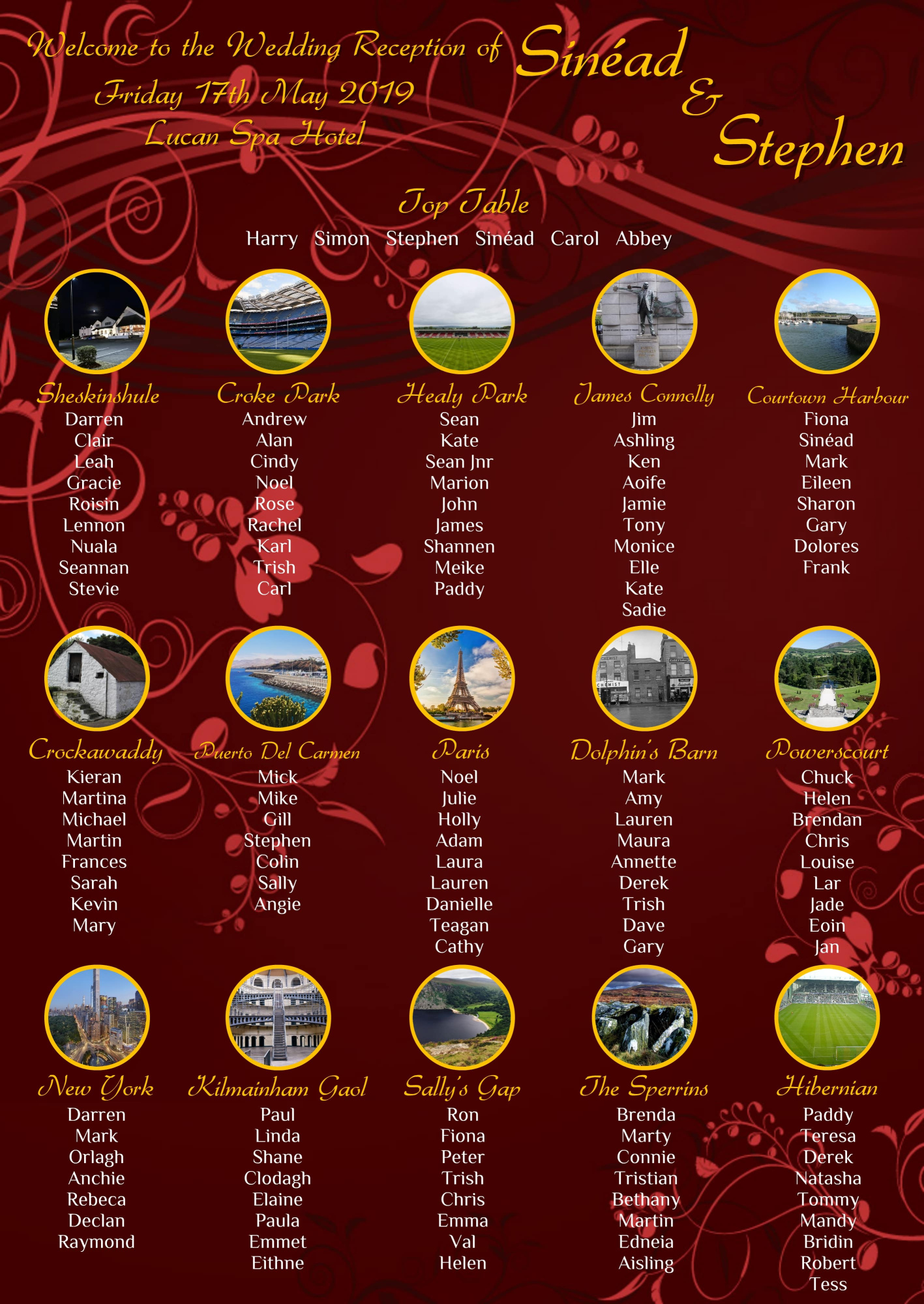 Disney Movies
A Disney theme remains as popular as ever for weddings. Name each table after a different Disney movie such as The Little Mermaid, Beauty and the Beast, or Aladdin, and display a small figurine or character on each table.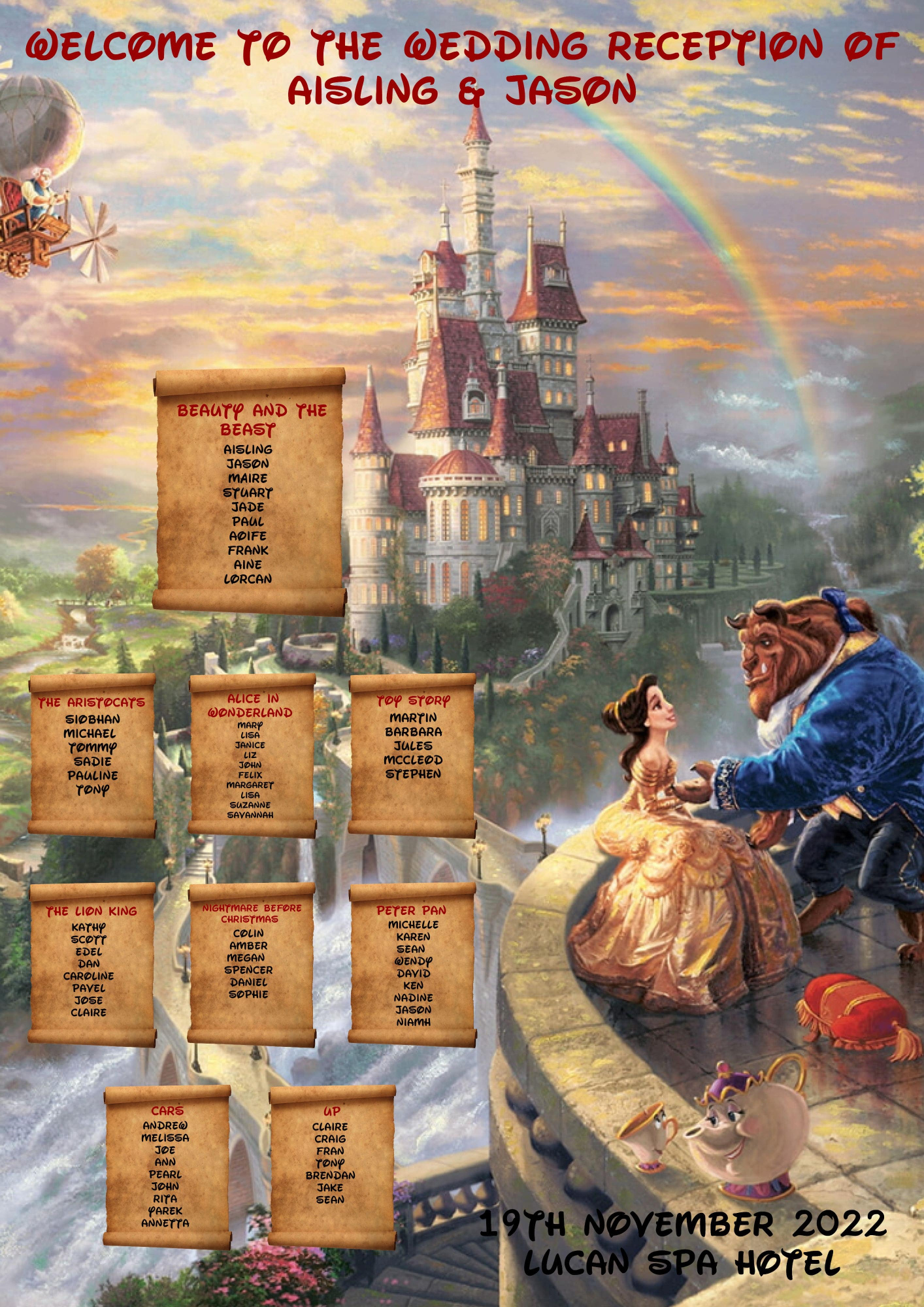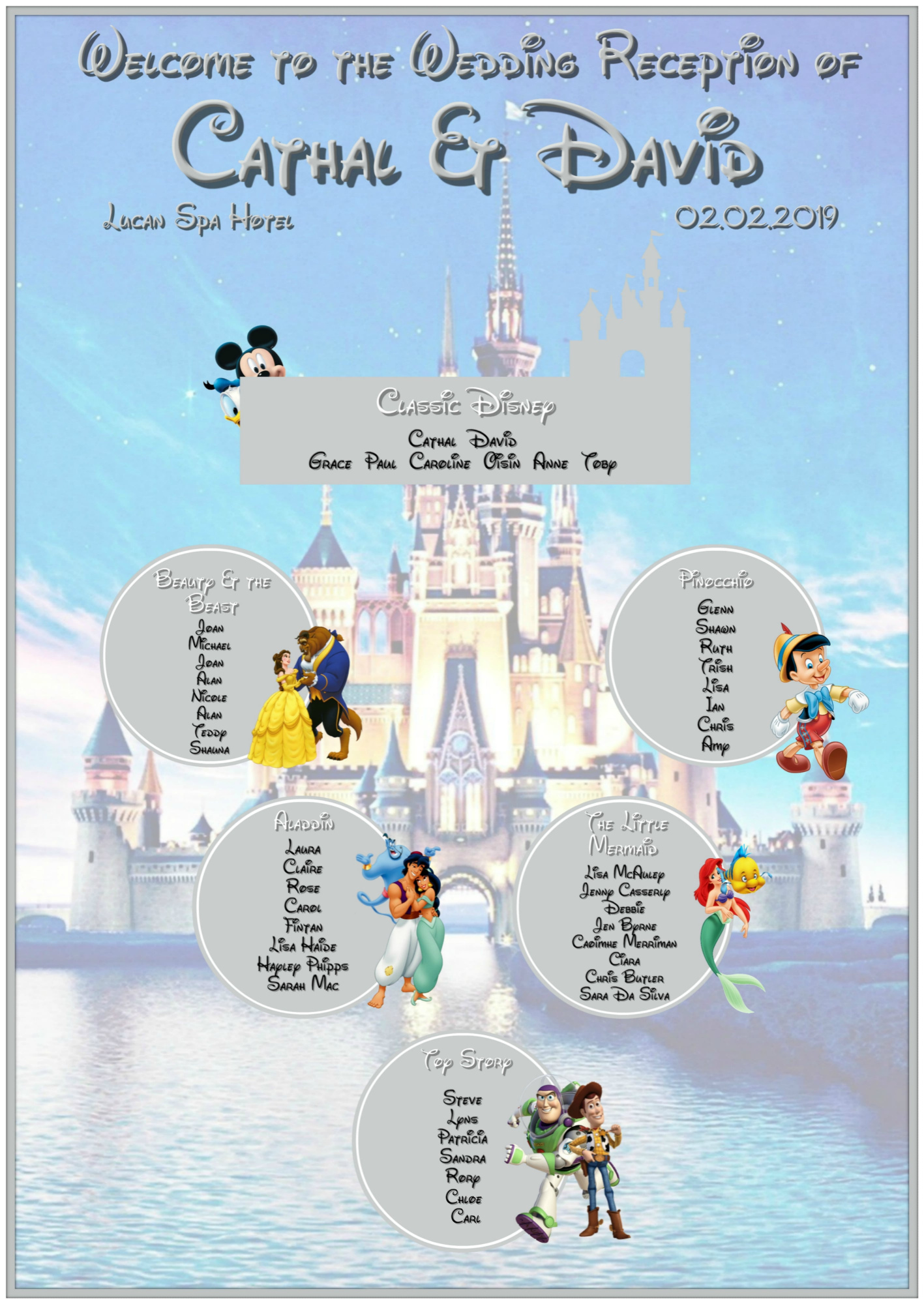 Superheroes
Name each table after a superhero, such as Batman, Spiderman, or Wonder Woman, and display a comic book or action figure on each table.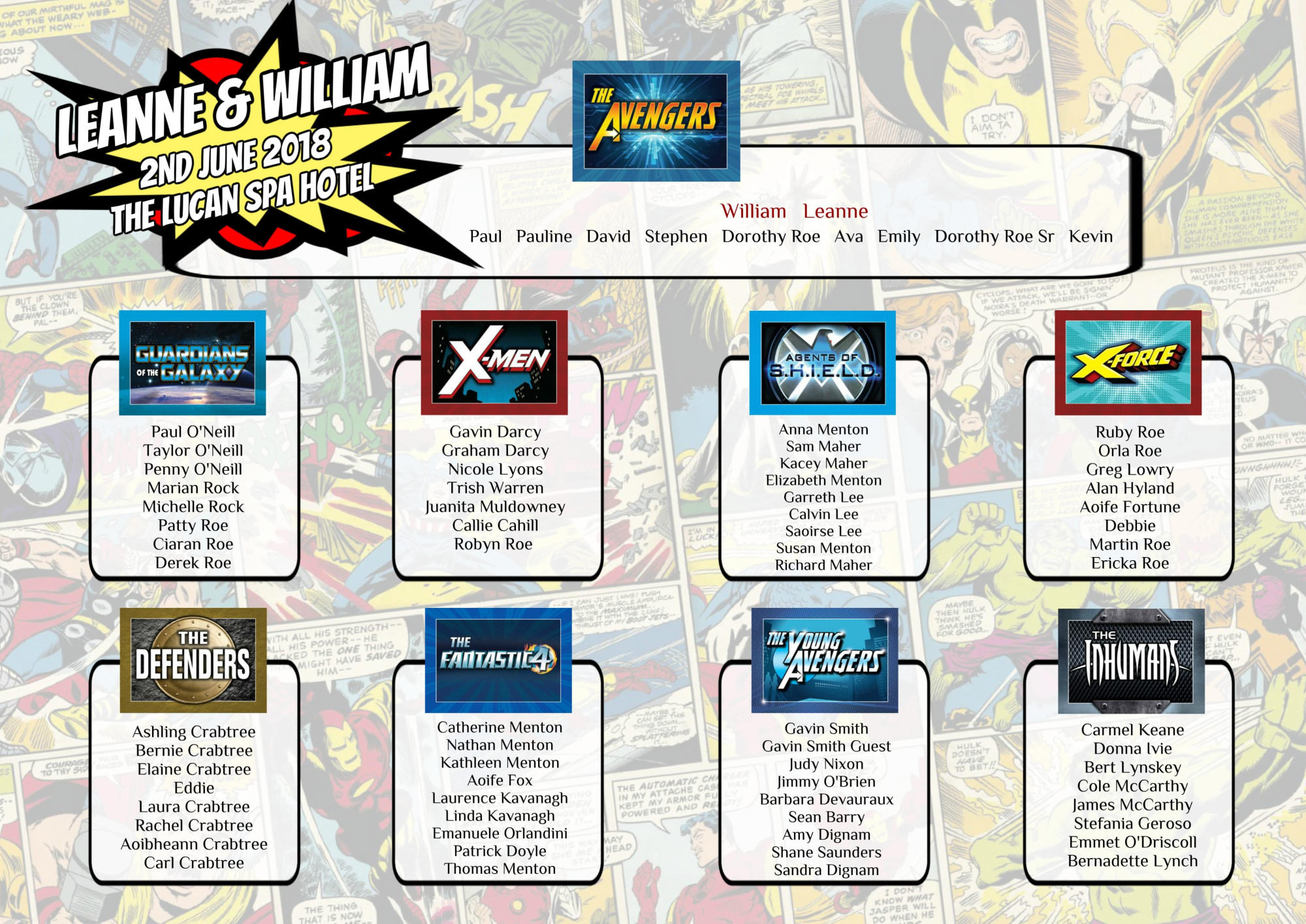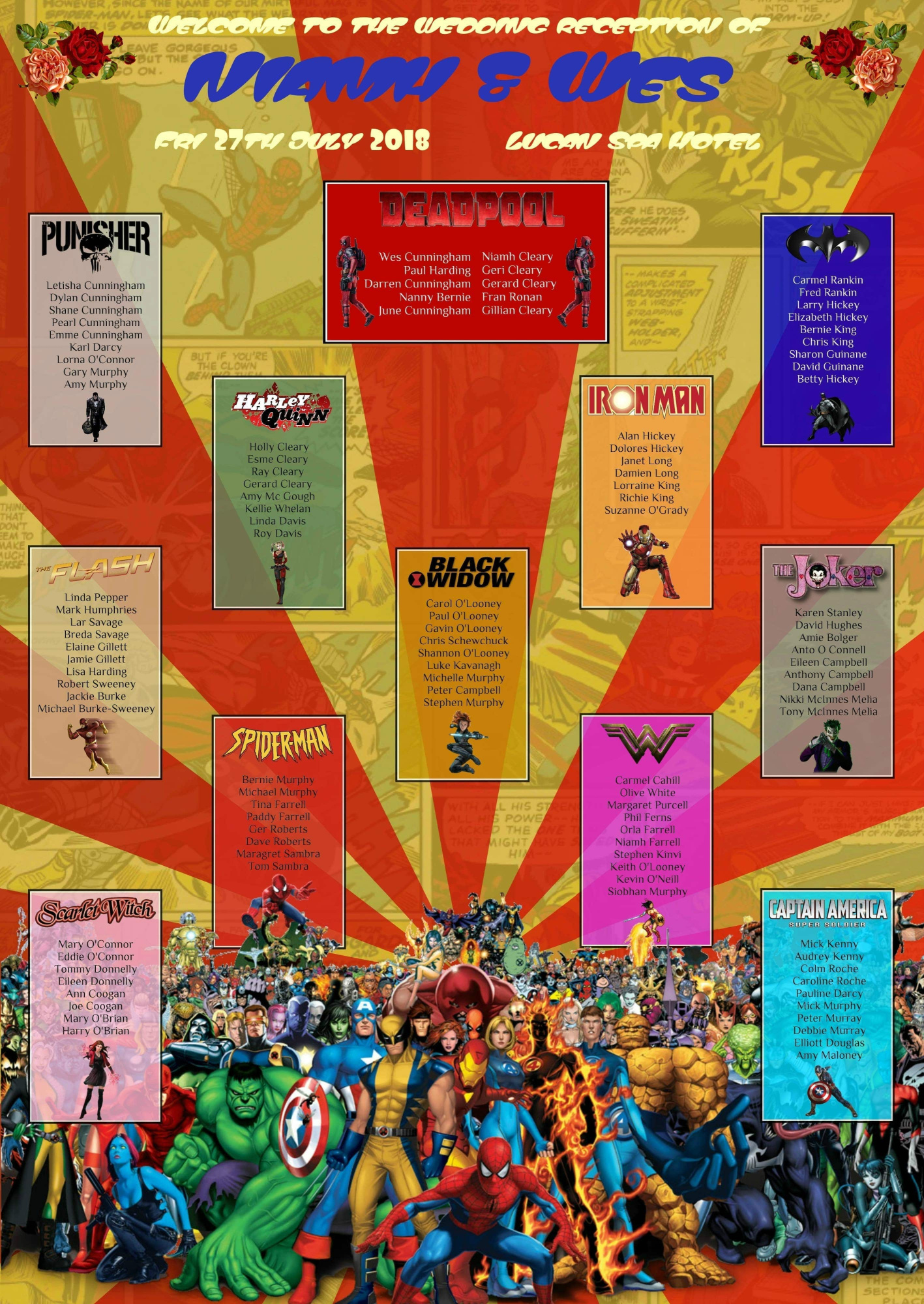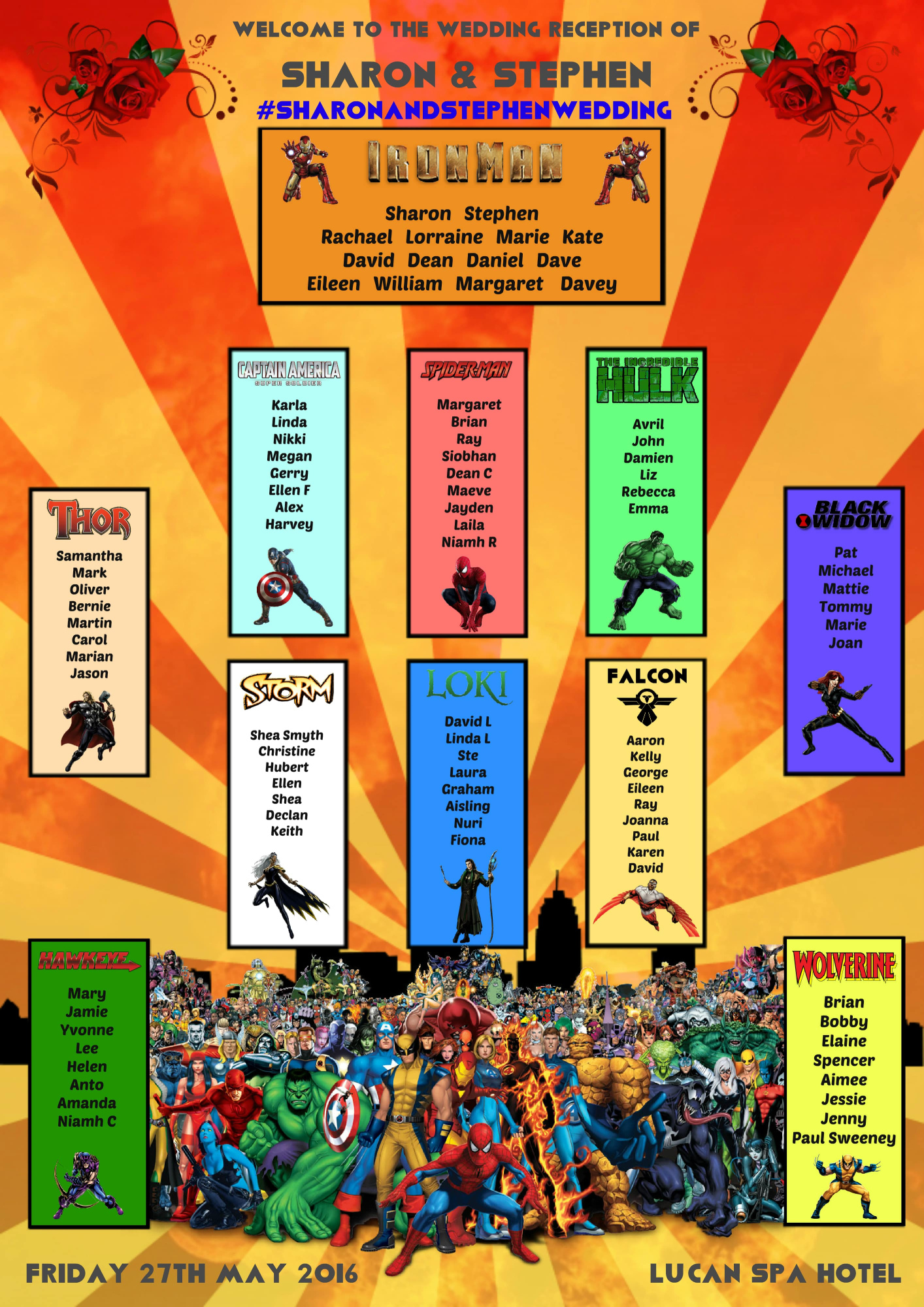 Sports Teams
Name each table after a favorite sports team, such as Dublin GAA, Bohemians or Manchester United, and display a small banner or team logo on each table.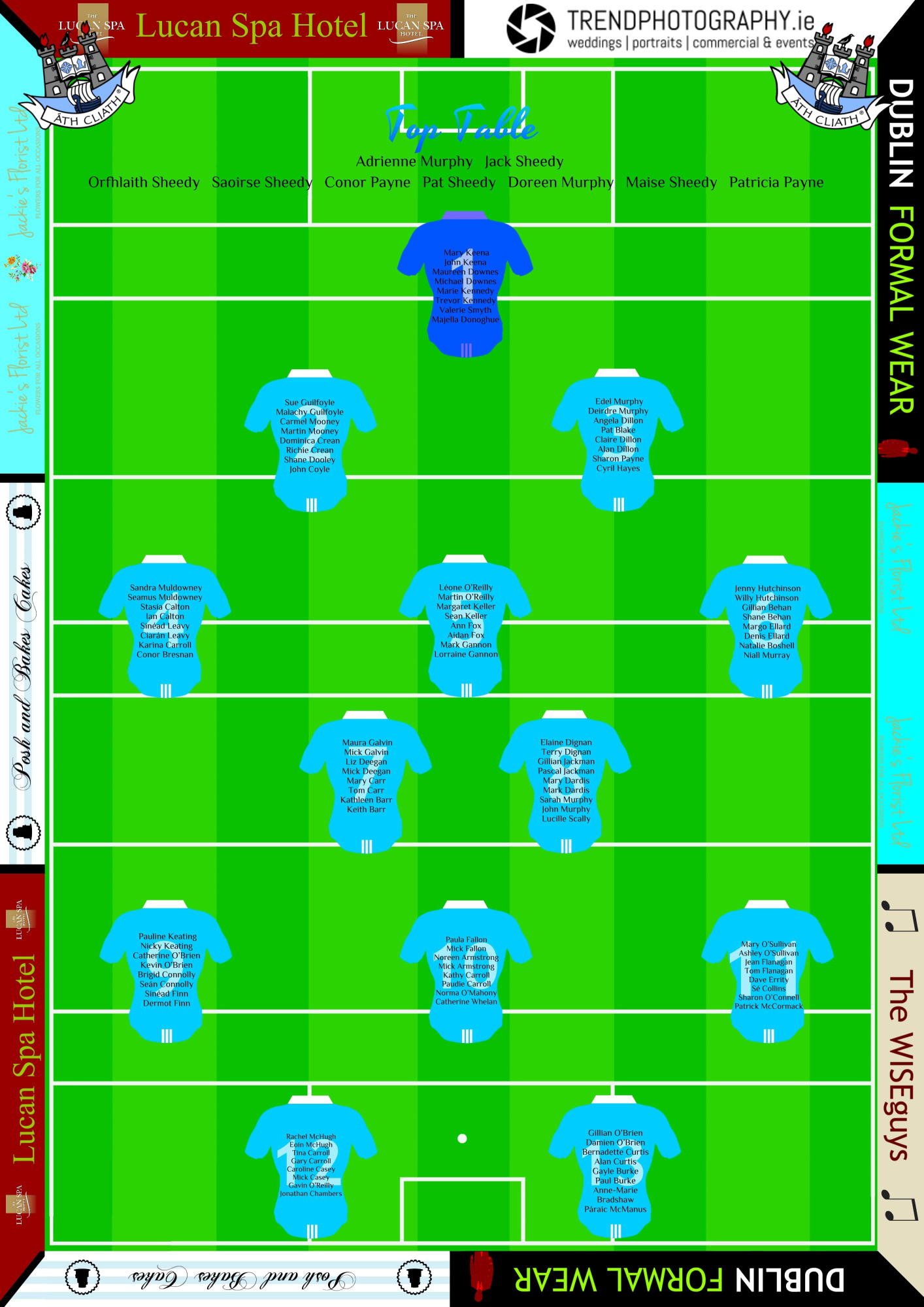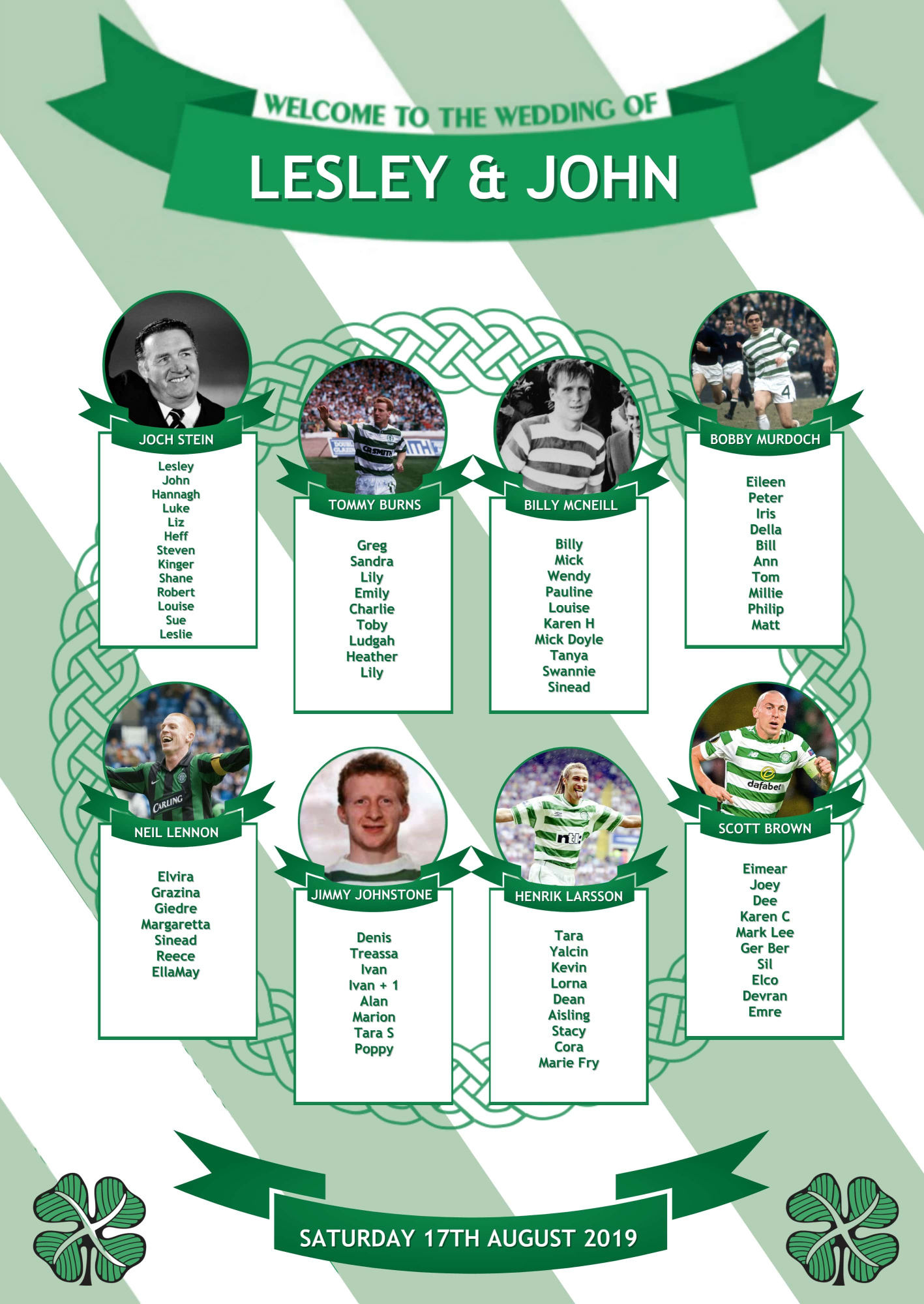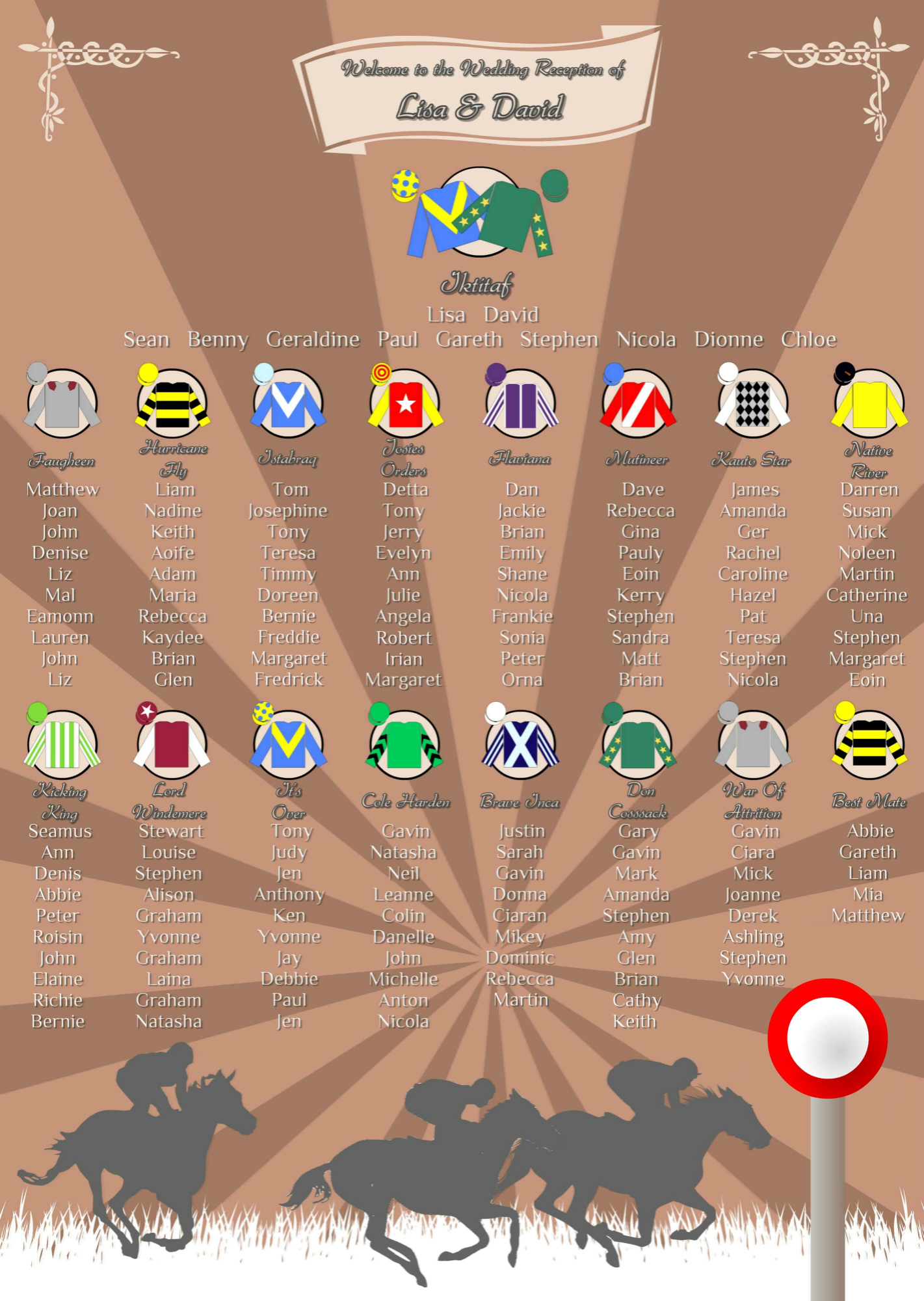 Movies
Name each table after a favourite movie, such as The Godfather, The Shawshank Redemption, or Forrest Gump, or perhaps your favourite actors and their characters.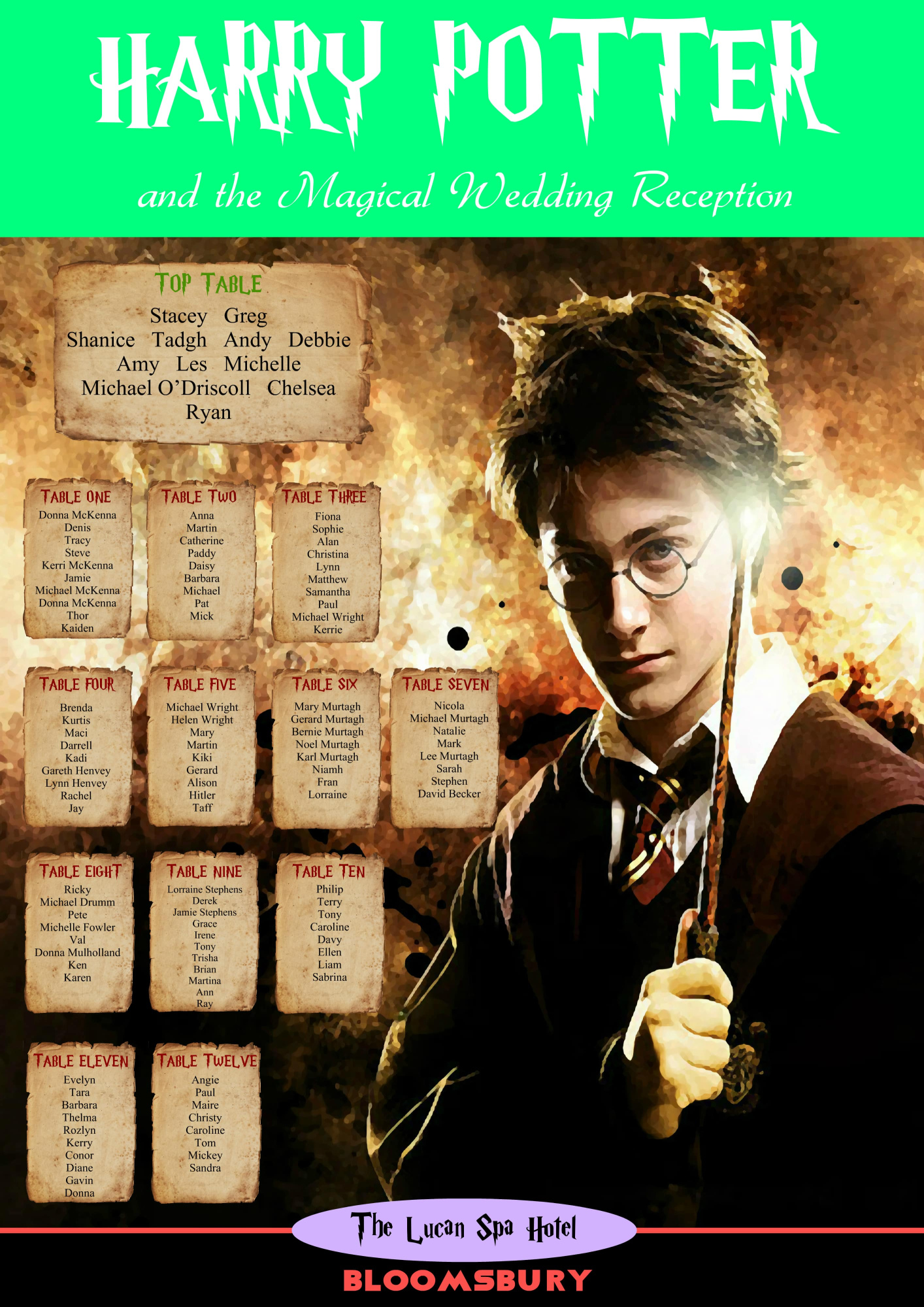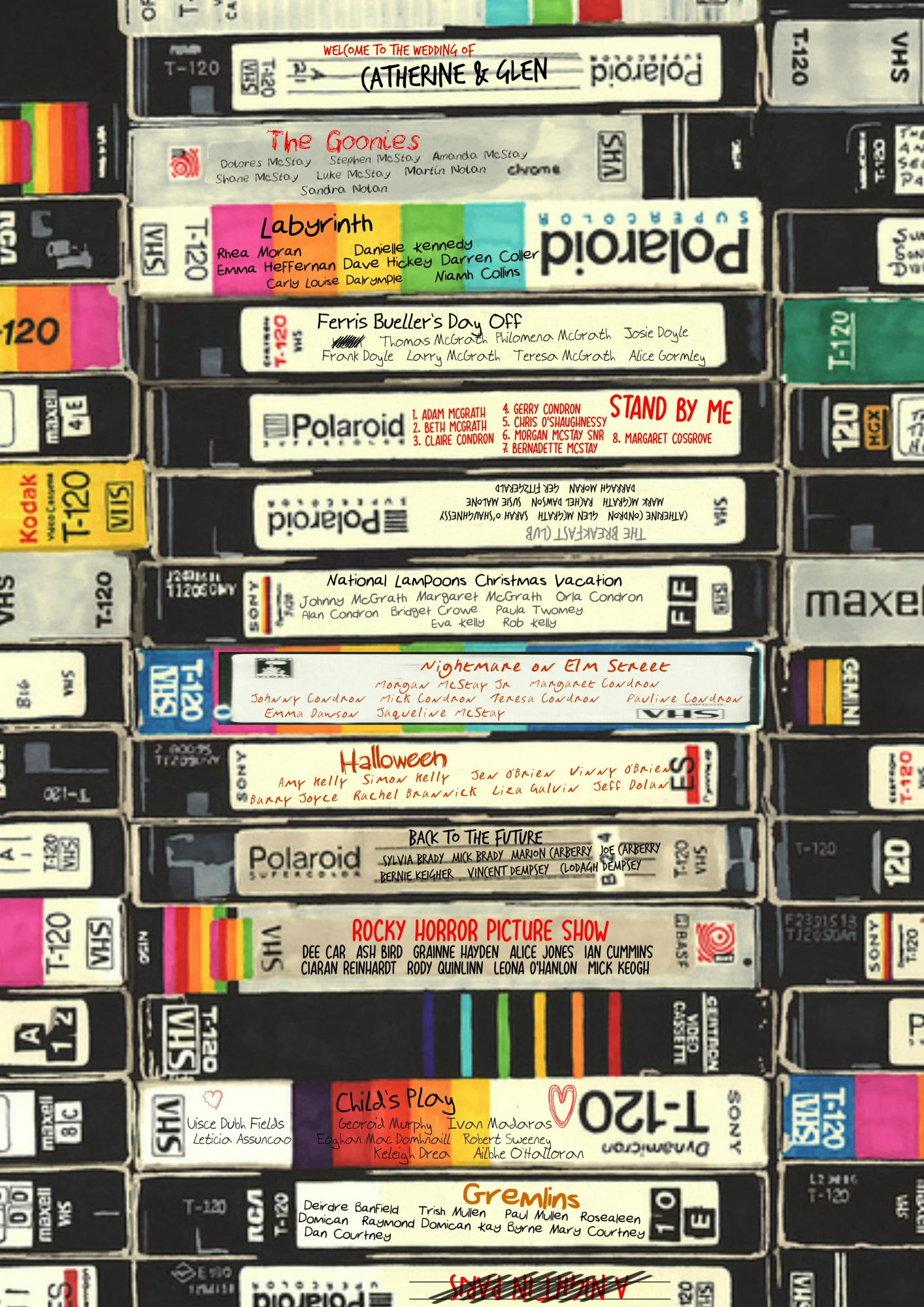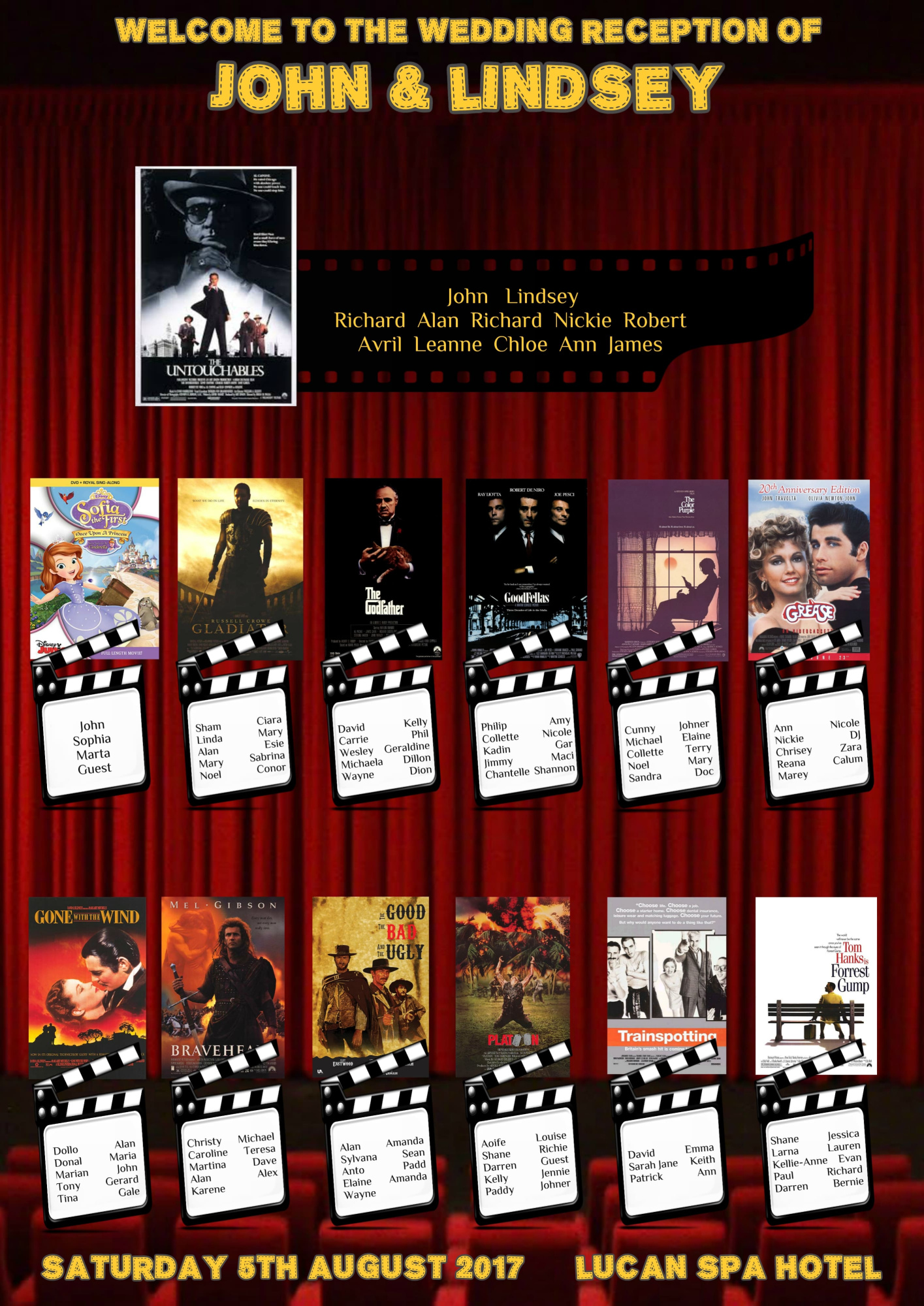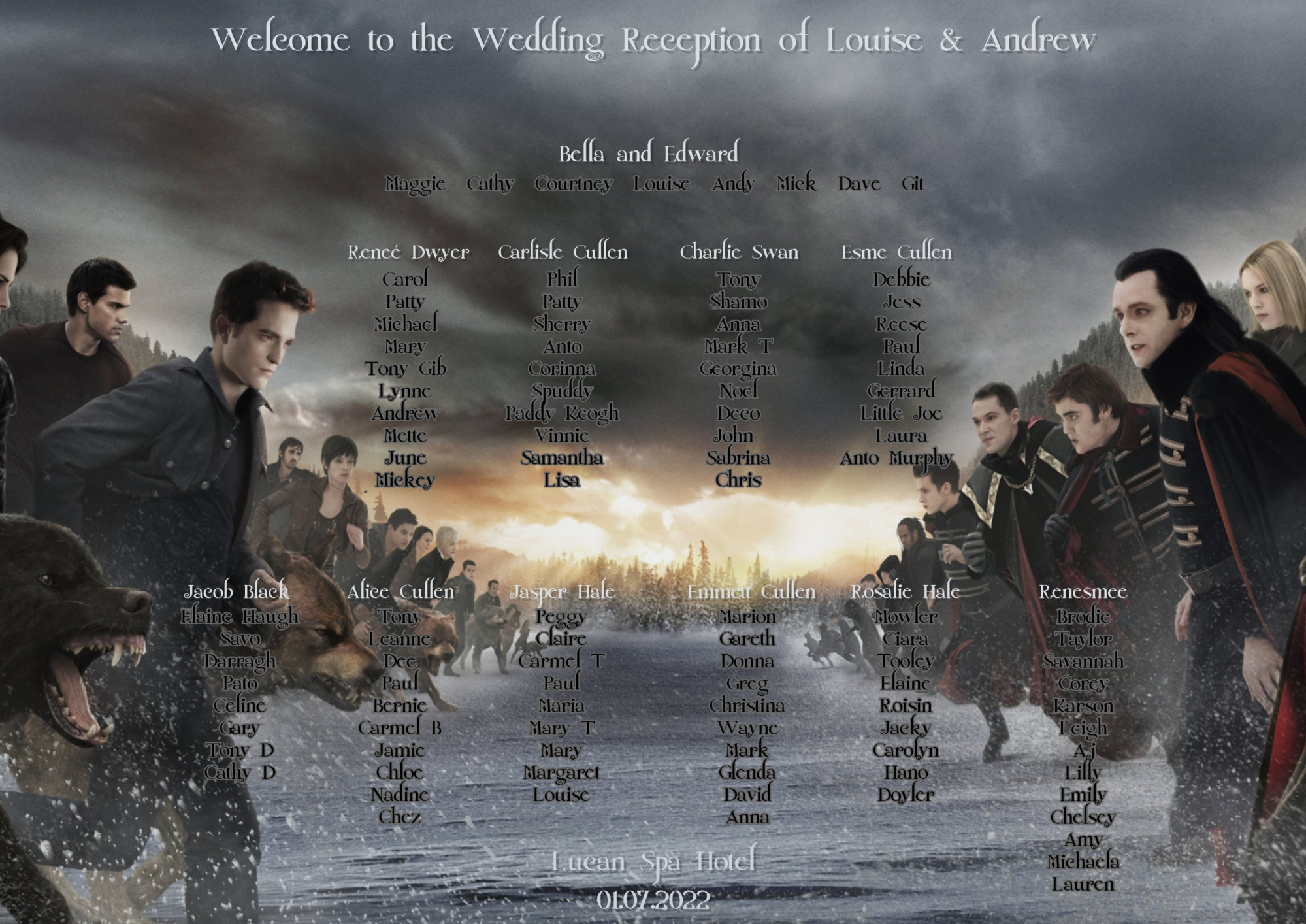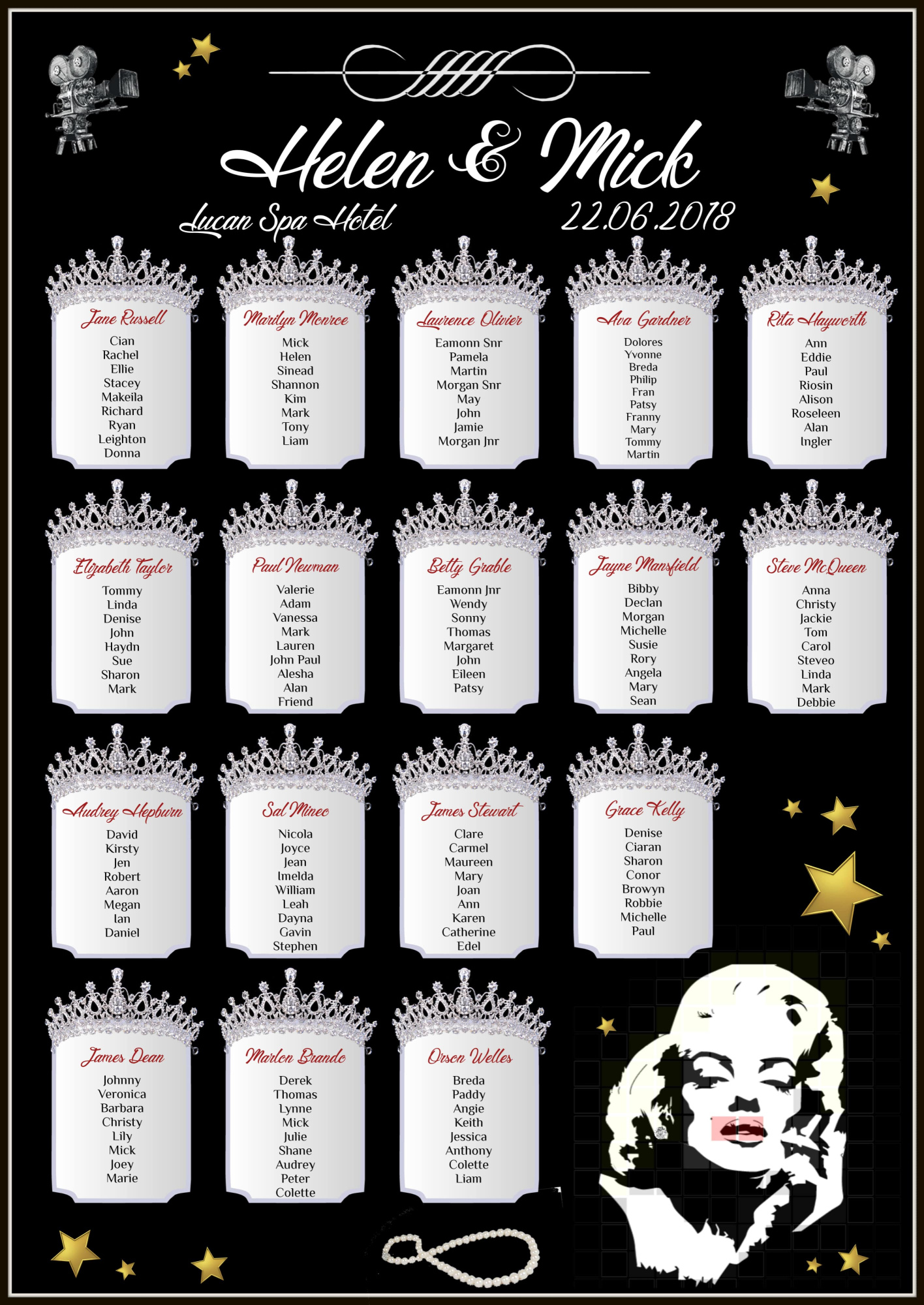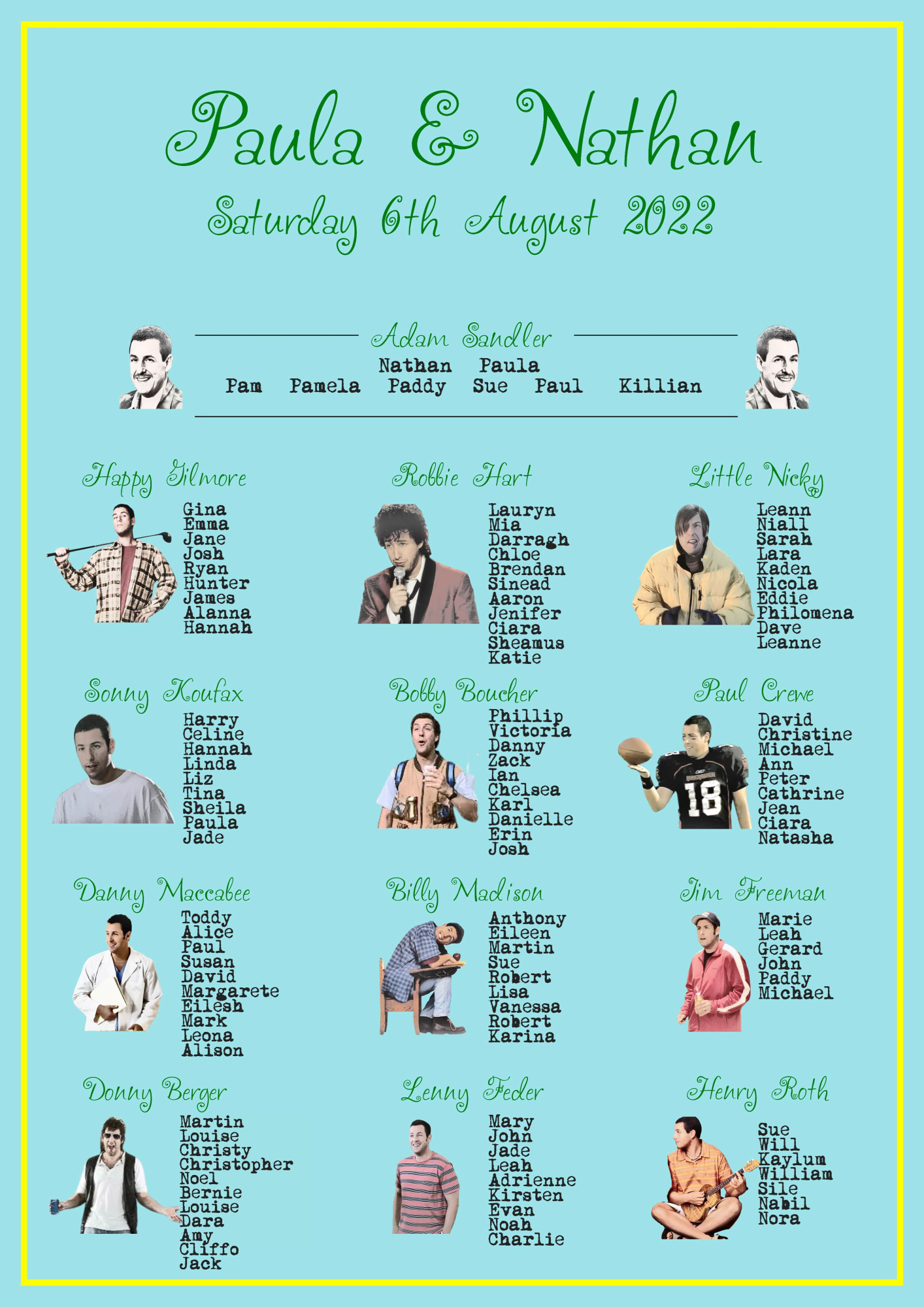 TV Shows
Name each table after a favourite TV show, such as Friends, The Office, or Game of Thrones, or choose one TV show and name each table after certain characters or episodes.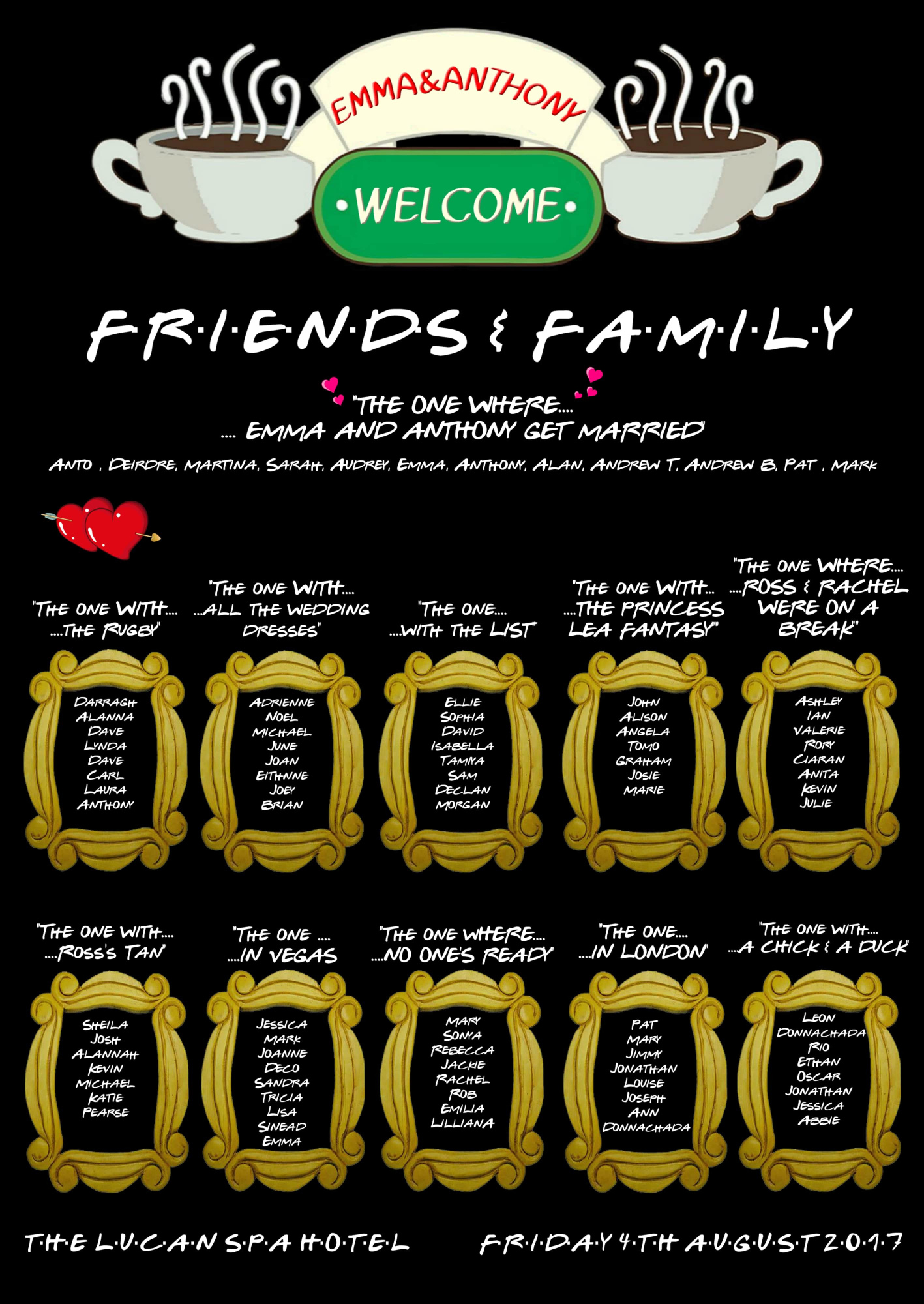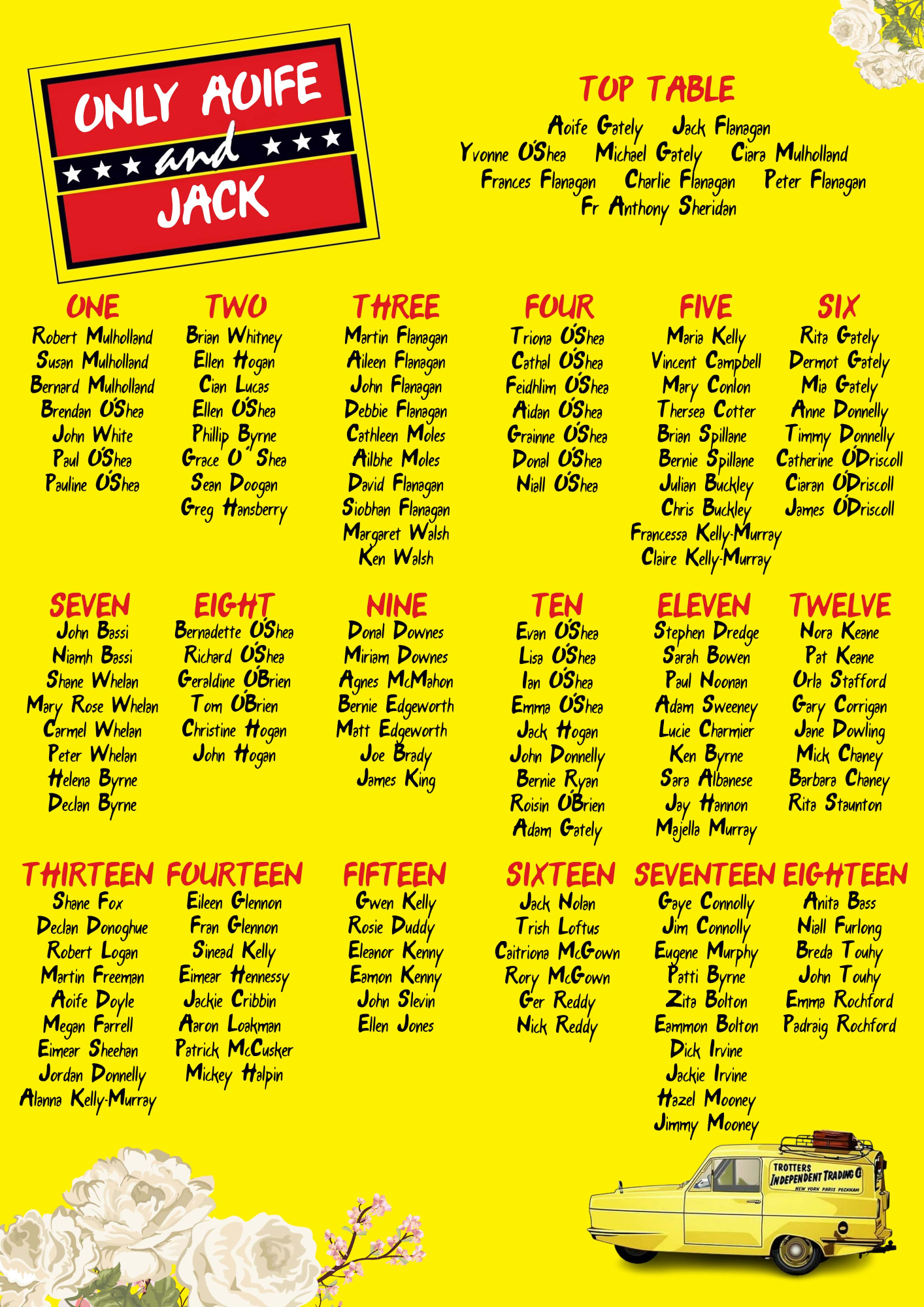 Books
Name each table after a favourite book, such as Pride & Prejudice, The Great Gatsby, or The Catcher in the Rye, and display a copy of the book on each table.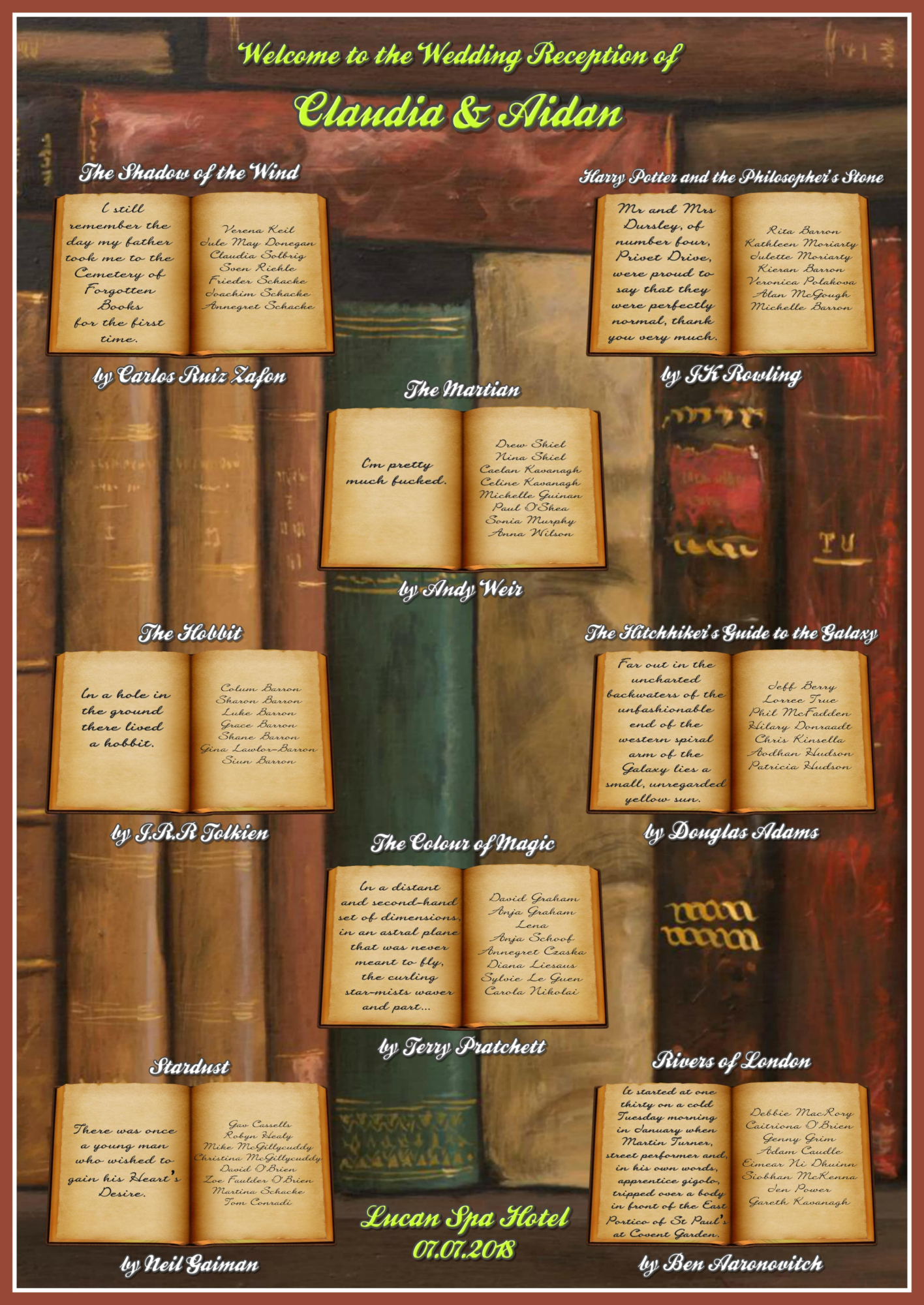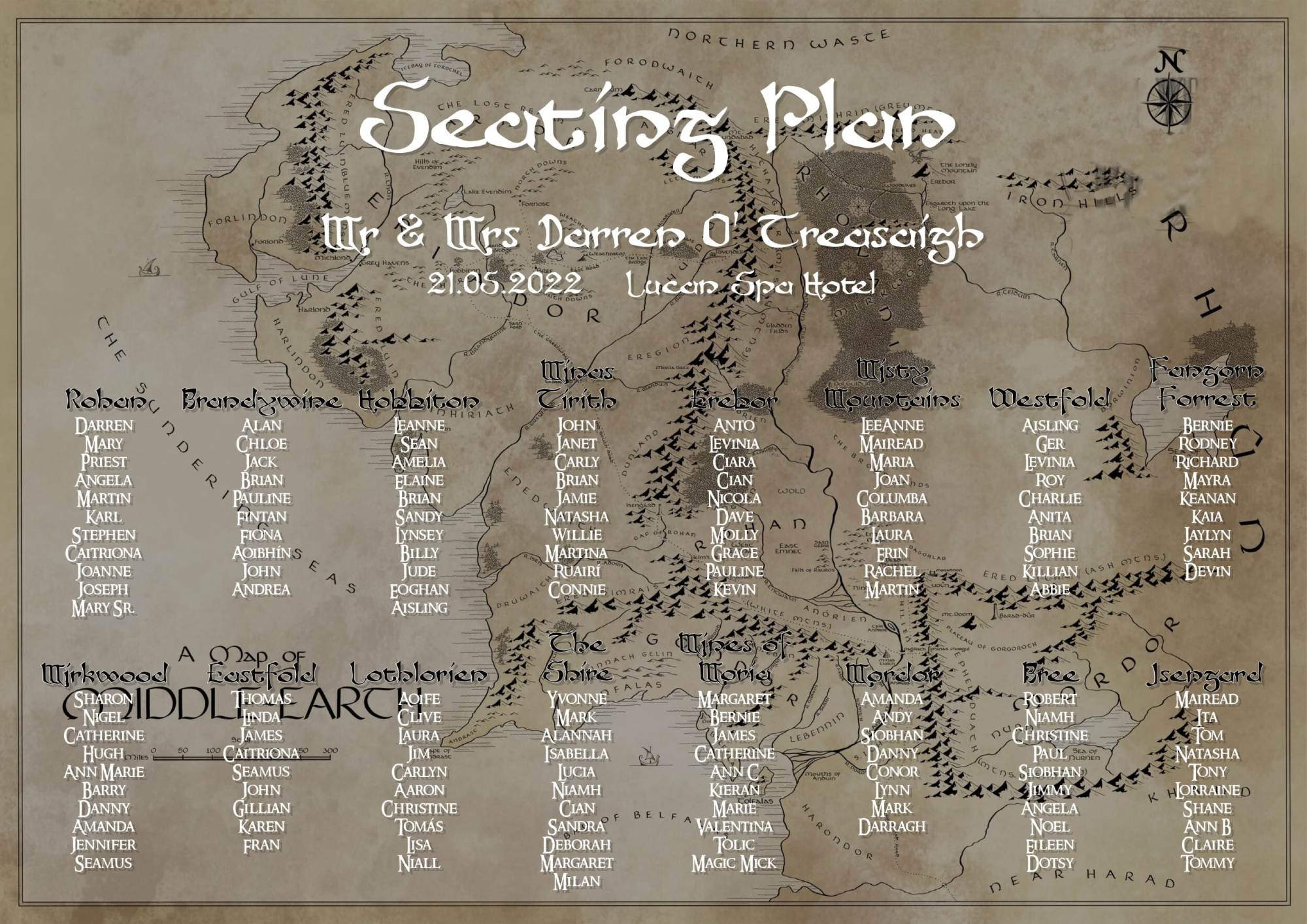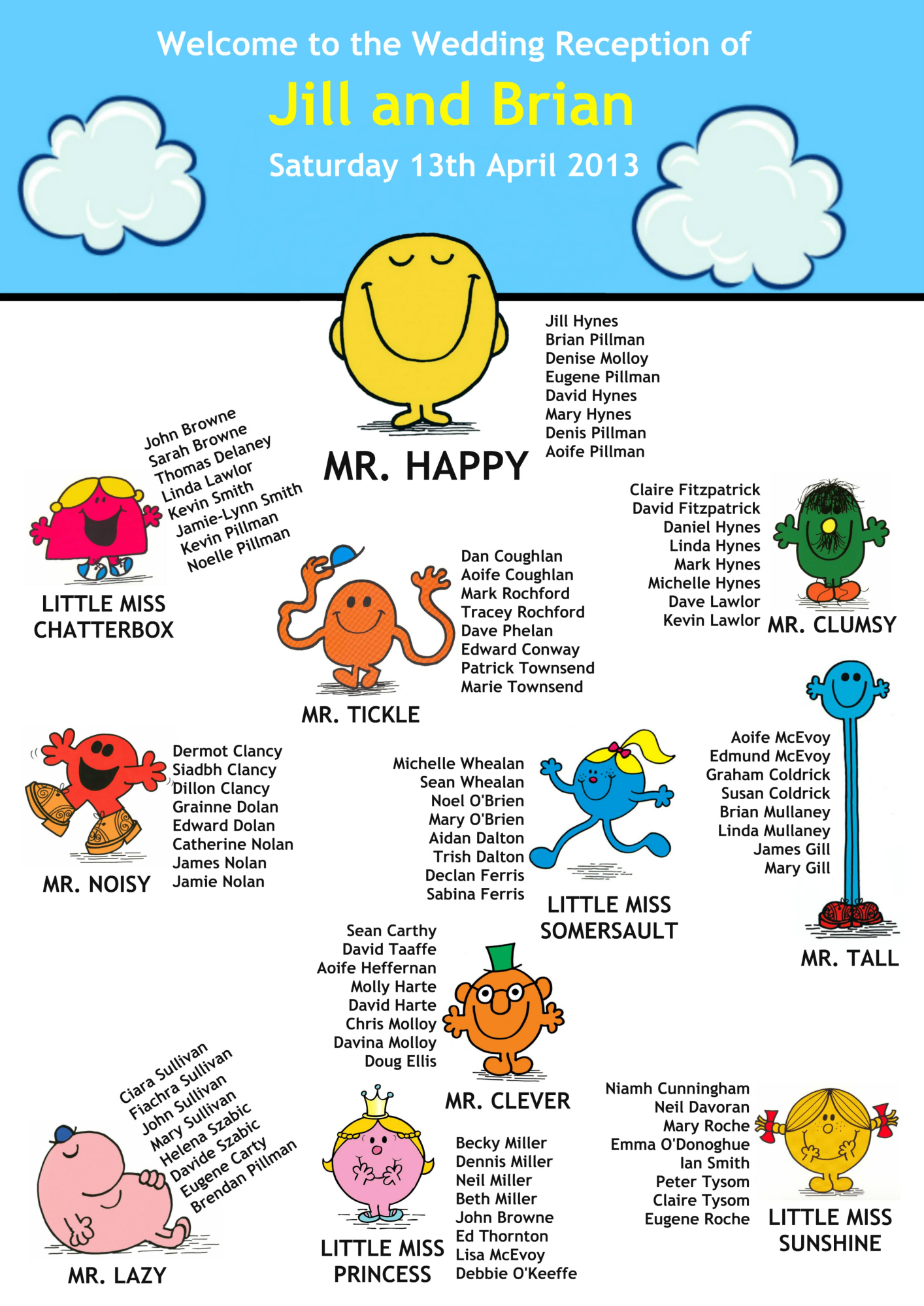 Events
Pick a hobby or type of event you love attending together, such as music festivals or exhibitions or simply your favourite pubs around Dublin.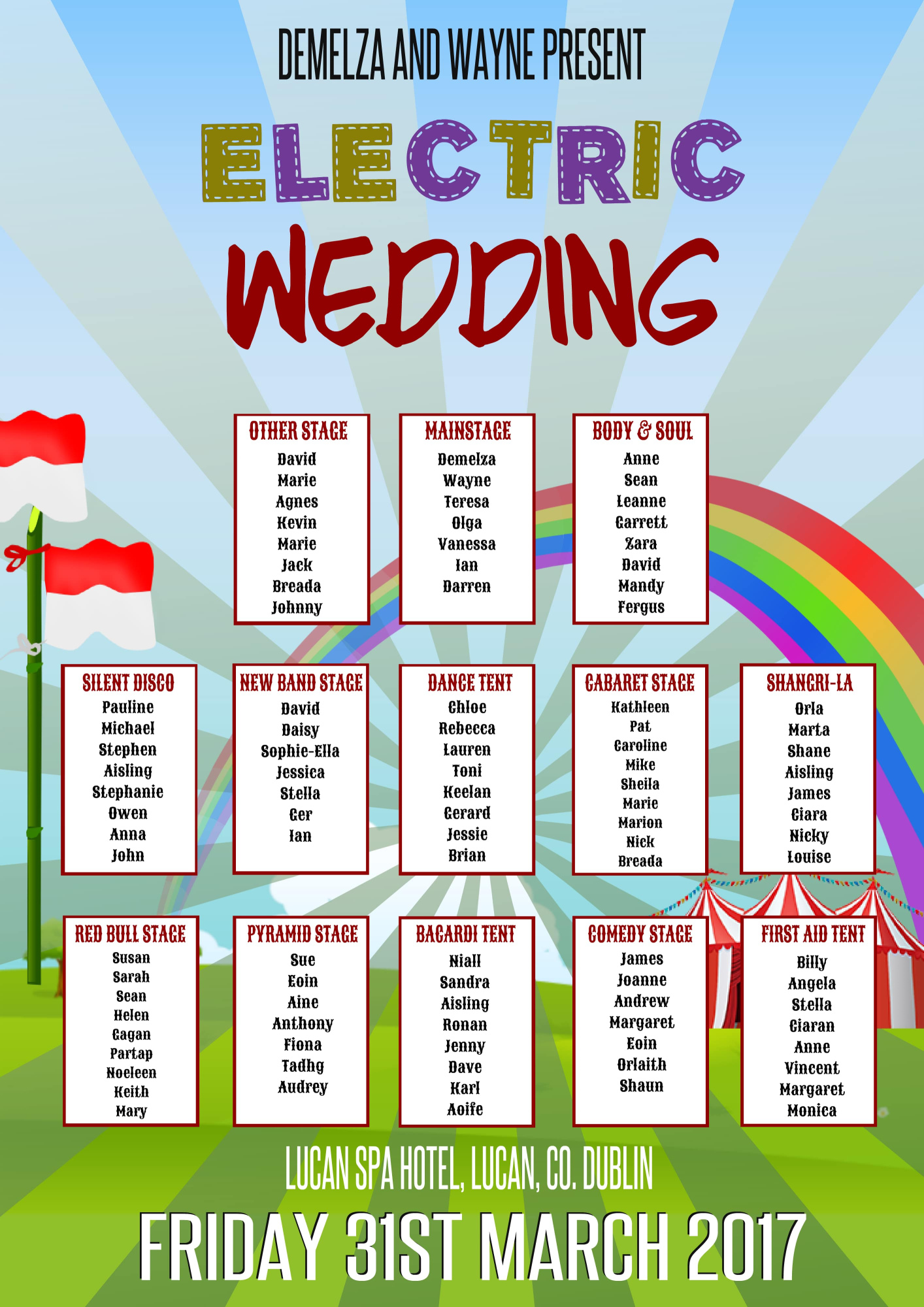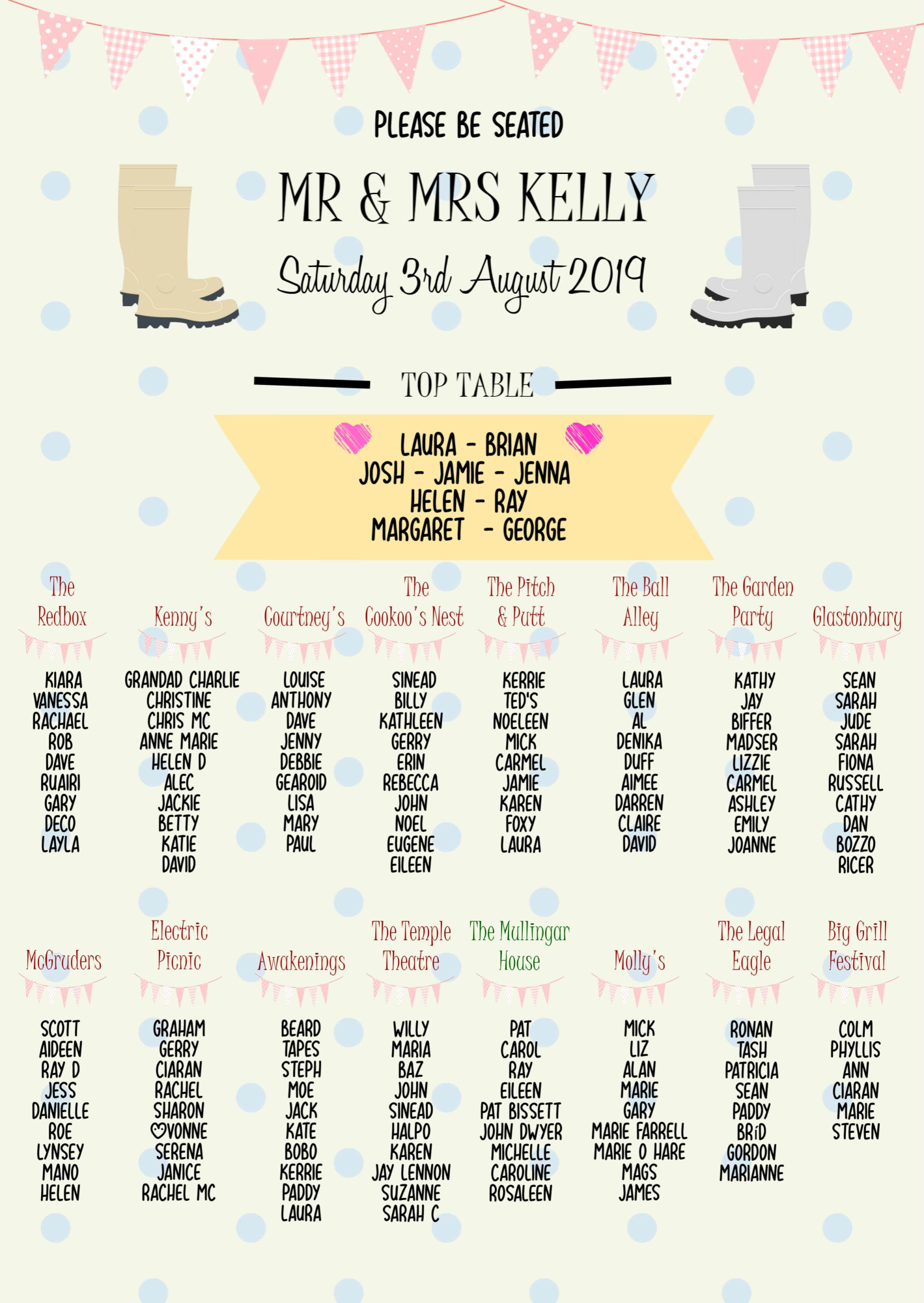 Video Games
Are one or both of you a gamer? Incorporate this into your day by choosing a specific game or genre of games to name your tables after.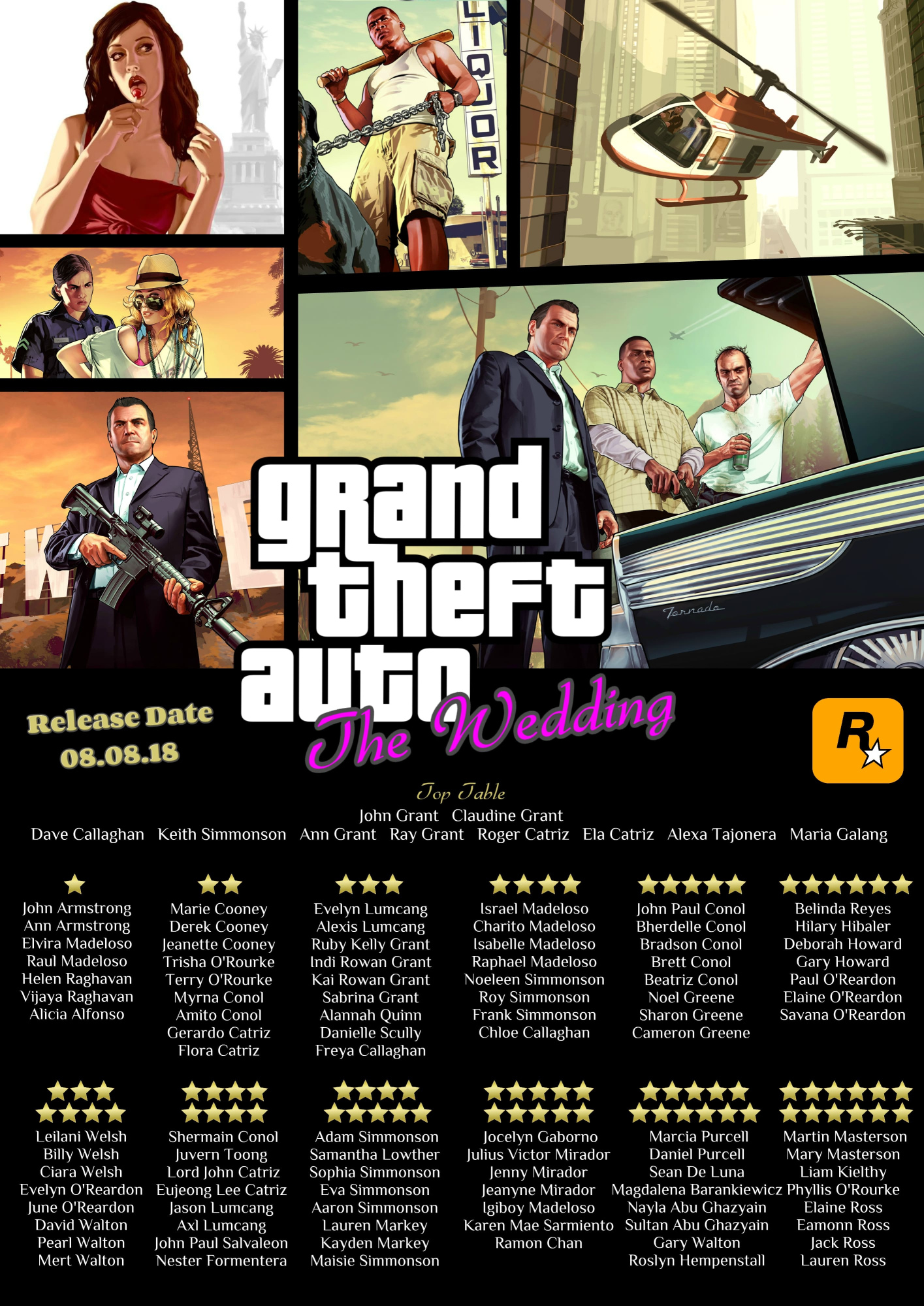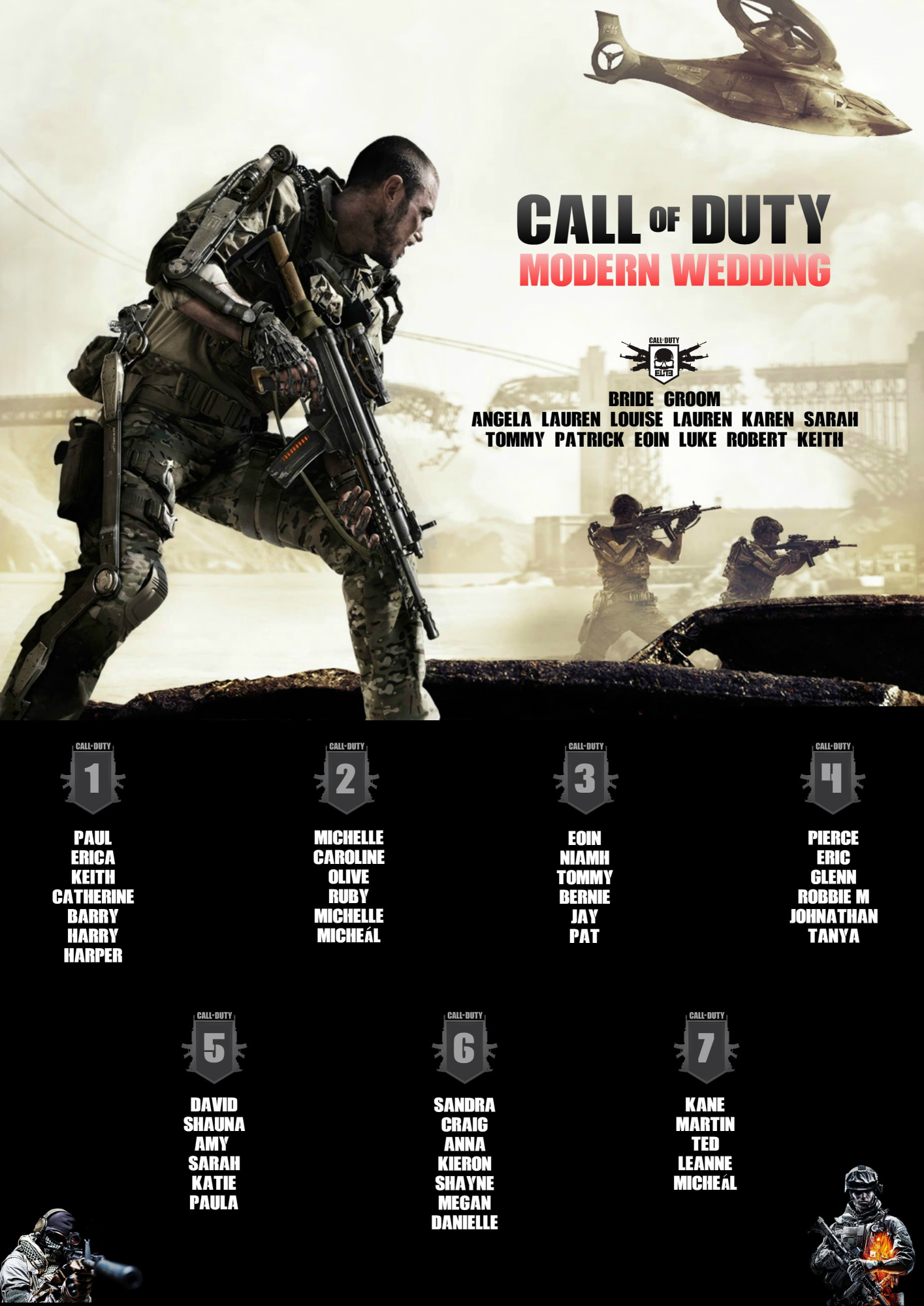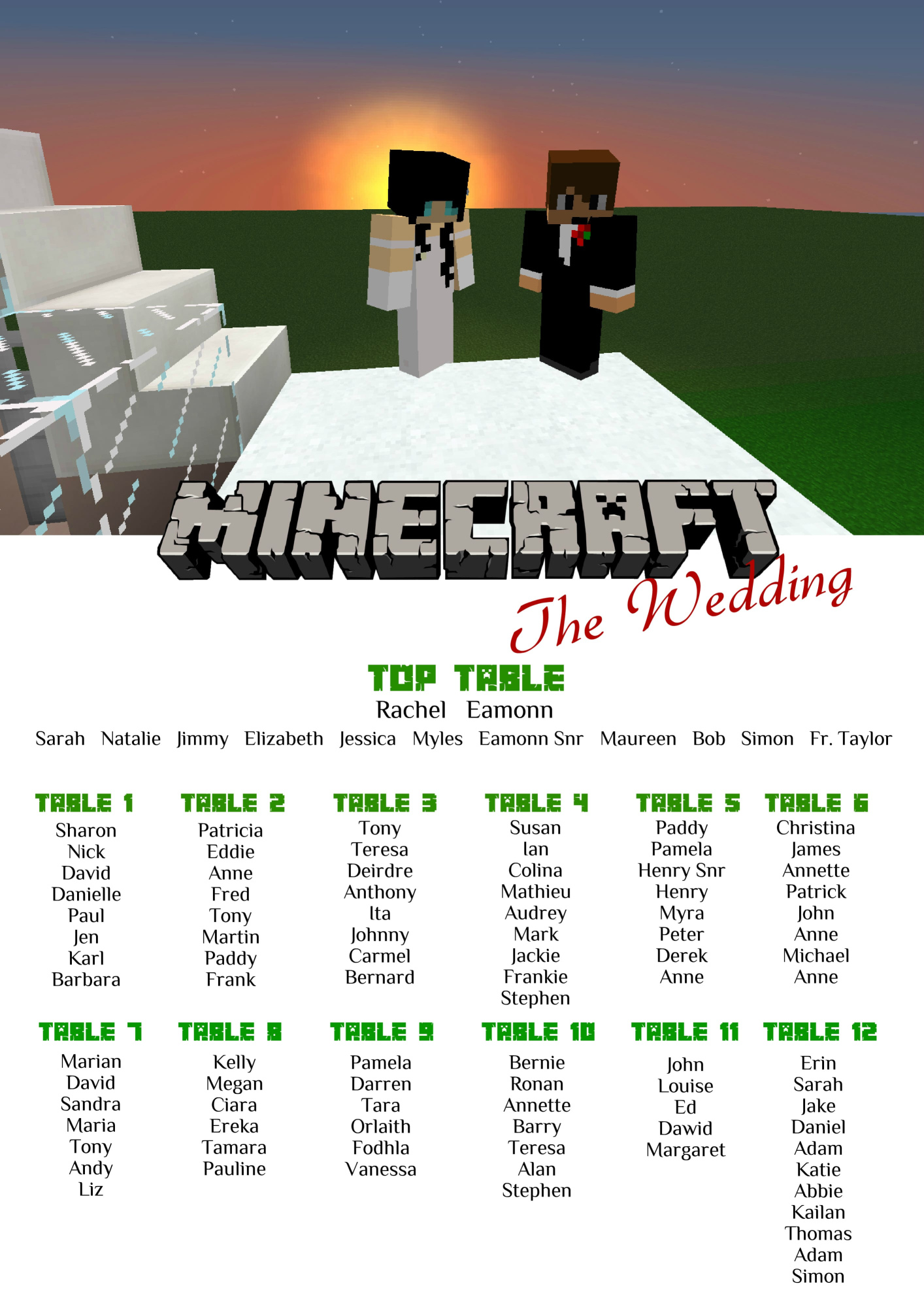 Festive Holidays
Are you getting married during a festive holiday such as St. Patrick's Day, Christmas or Halloween? Embrace the occasion and name your tables after themes during the period.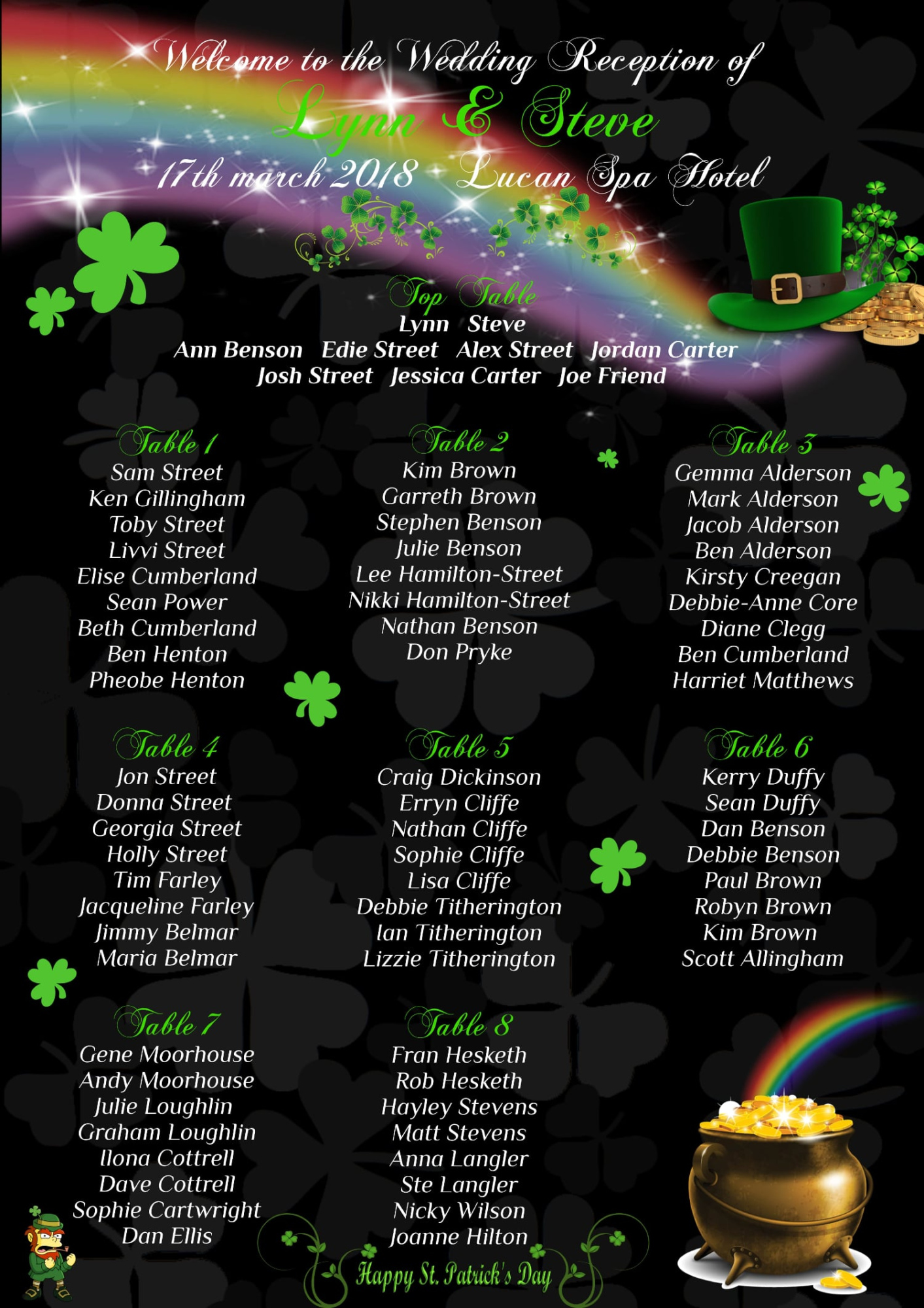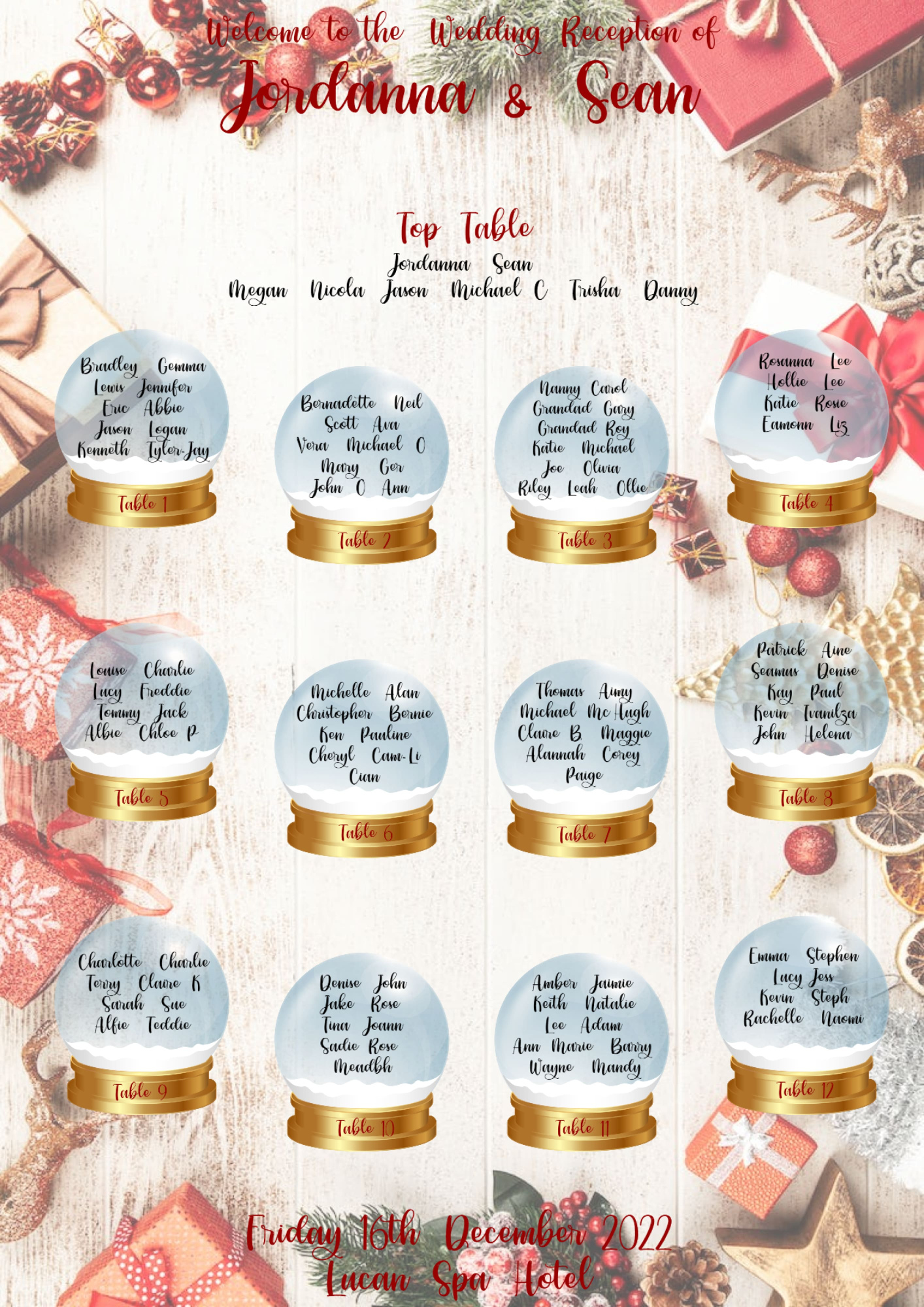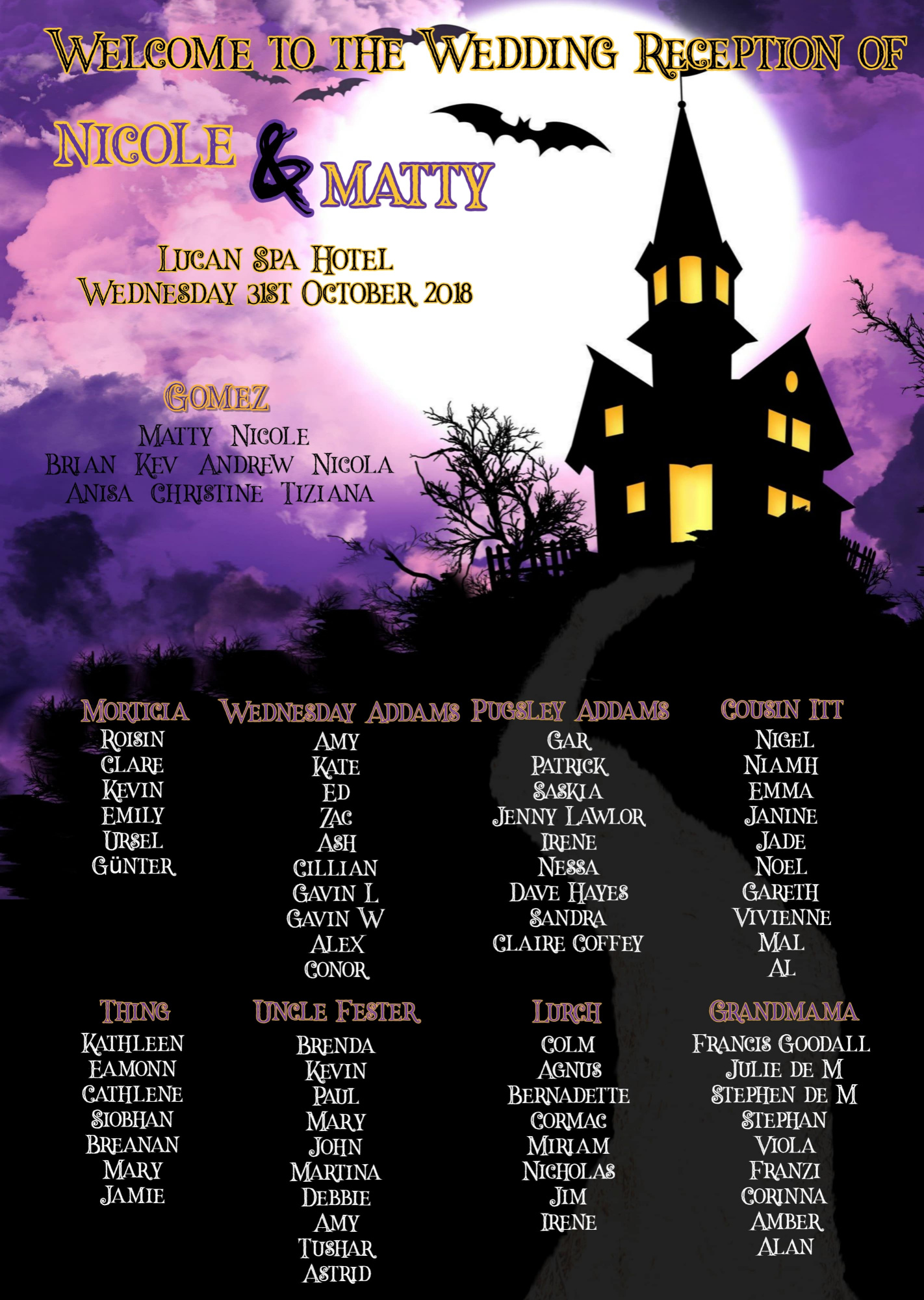 Musical Genres
Name each table after a different musical genre, such as Jazz, Rock, or perhaps your love of Musicals and display a music playlist or record on each table.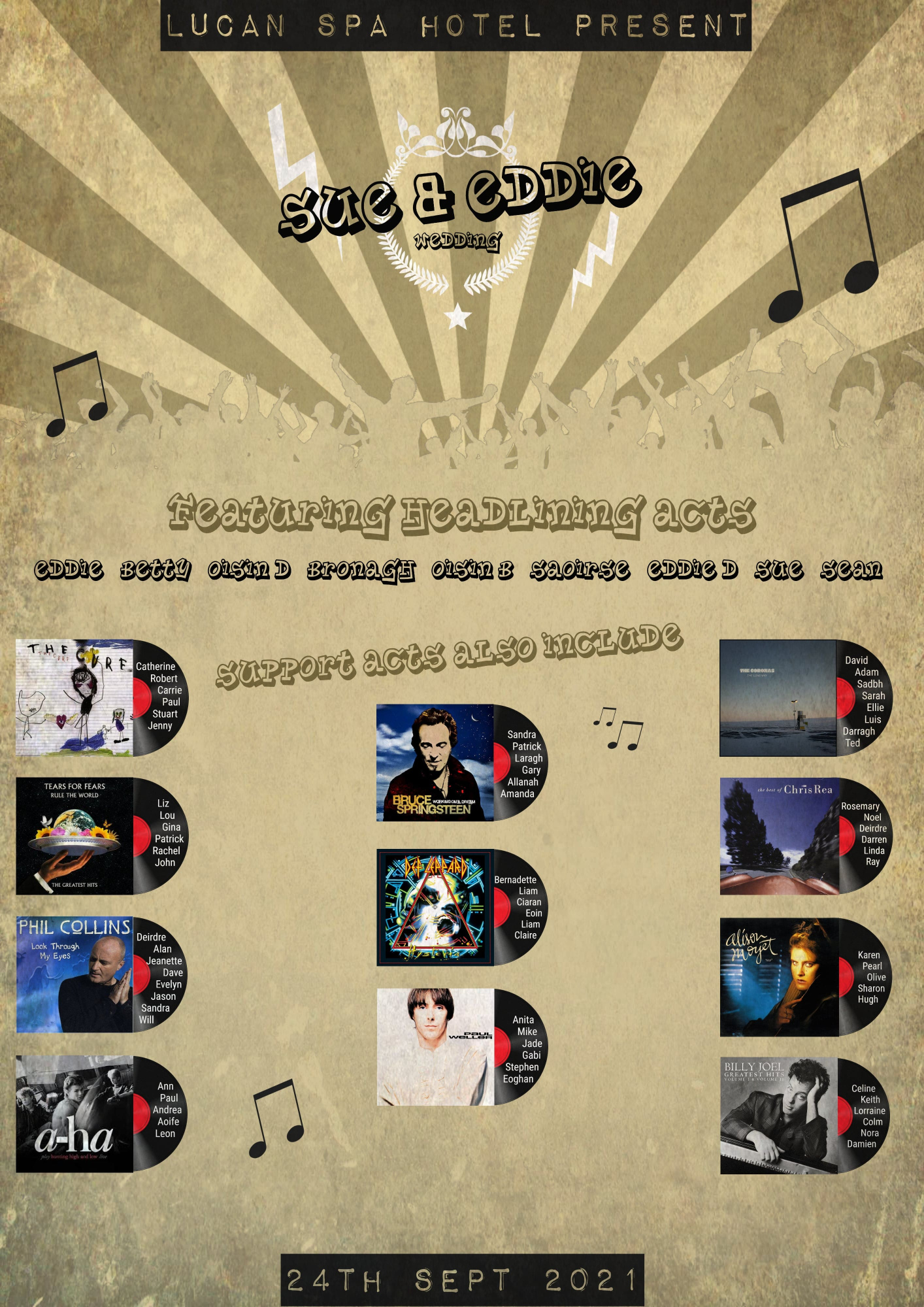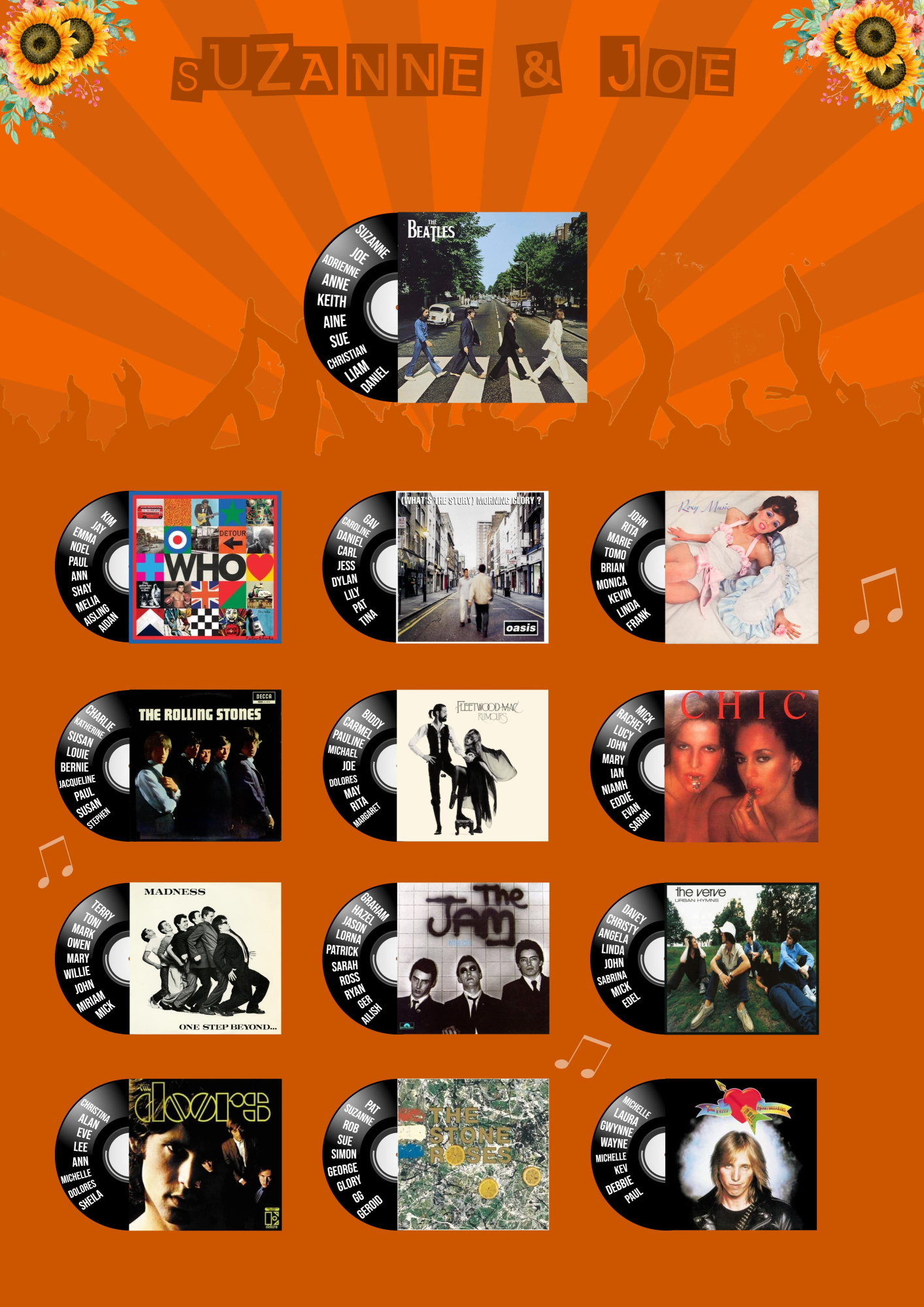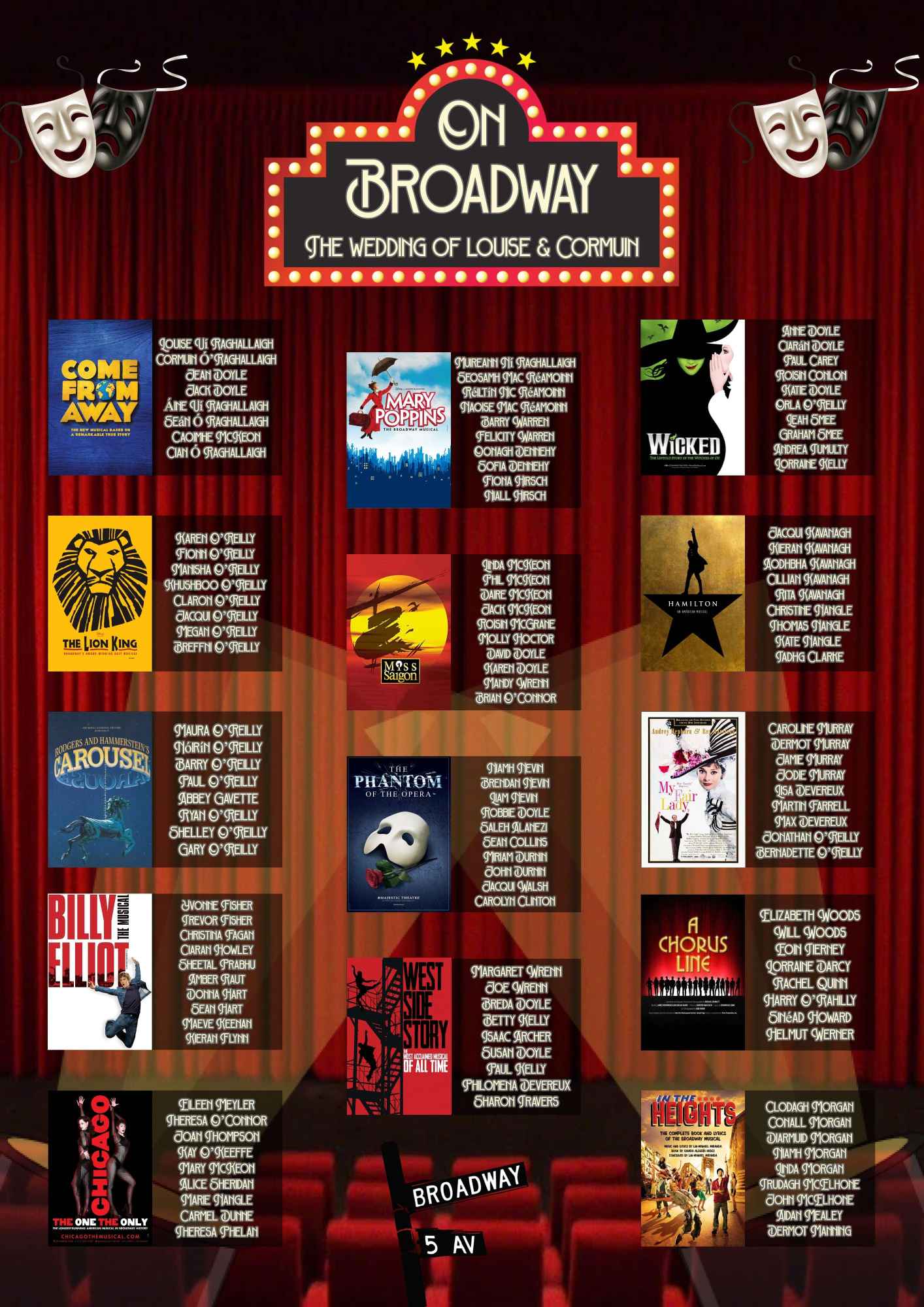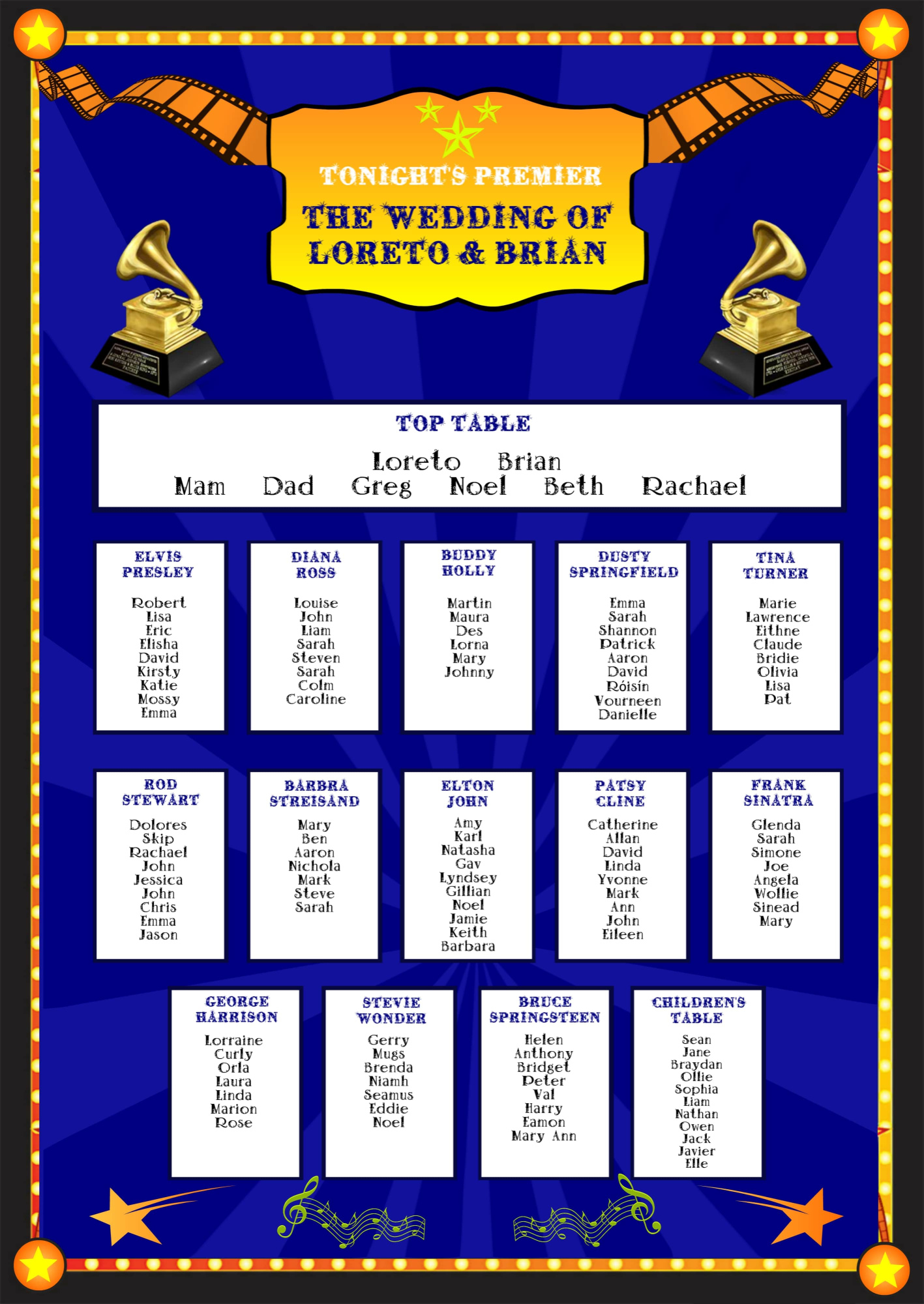 ---
Lucan Spa Hotel offers a wedding day of your dreams in Dublin no matter what your size and plans. For more details and to arrange your own private viewing, you can contact our wedding team by filling out the online form here.